He's BACK! Not only in the next Christmas blockbuster movie, but in RESIN form. This RESIN piece mashes together two of Tracy's favorite things, Star Wars and JORDANS. A must have for sneakerheads and Star Wars nutts! We all fell in love with Tracy's Future Boy which was his take on Back To The Future's Mc Fly and JORDAN SITH looks just as good!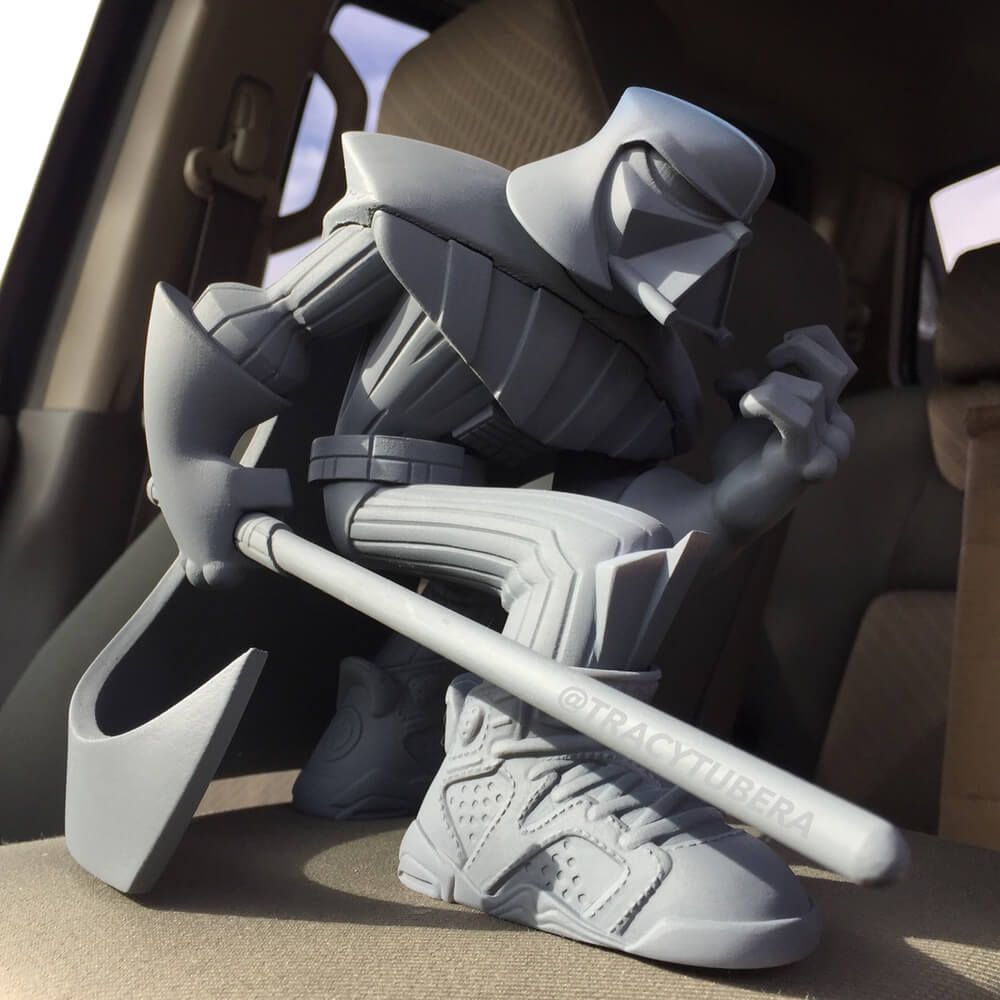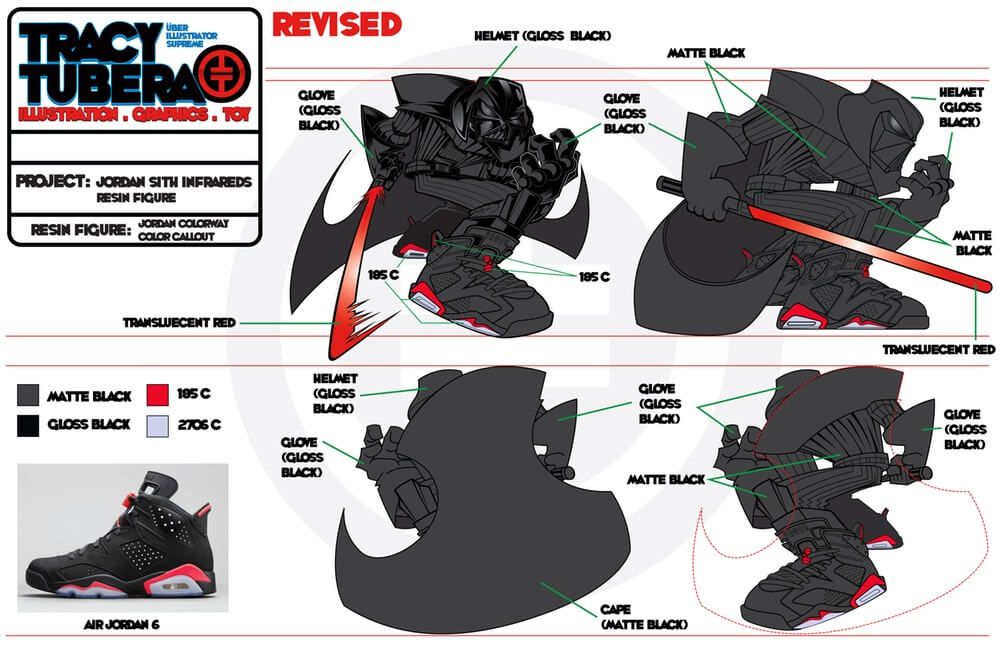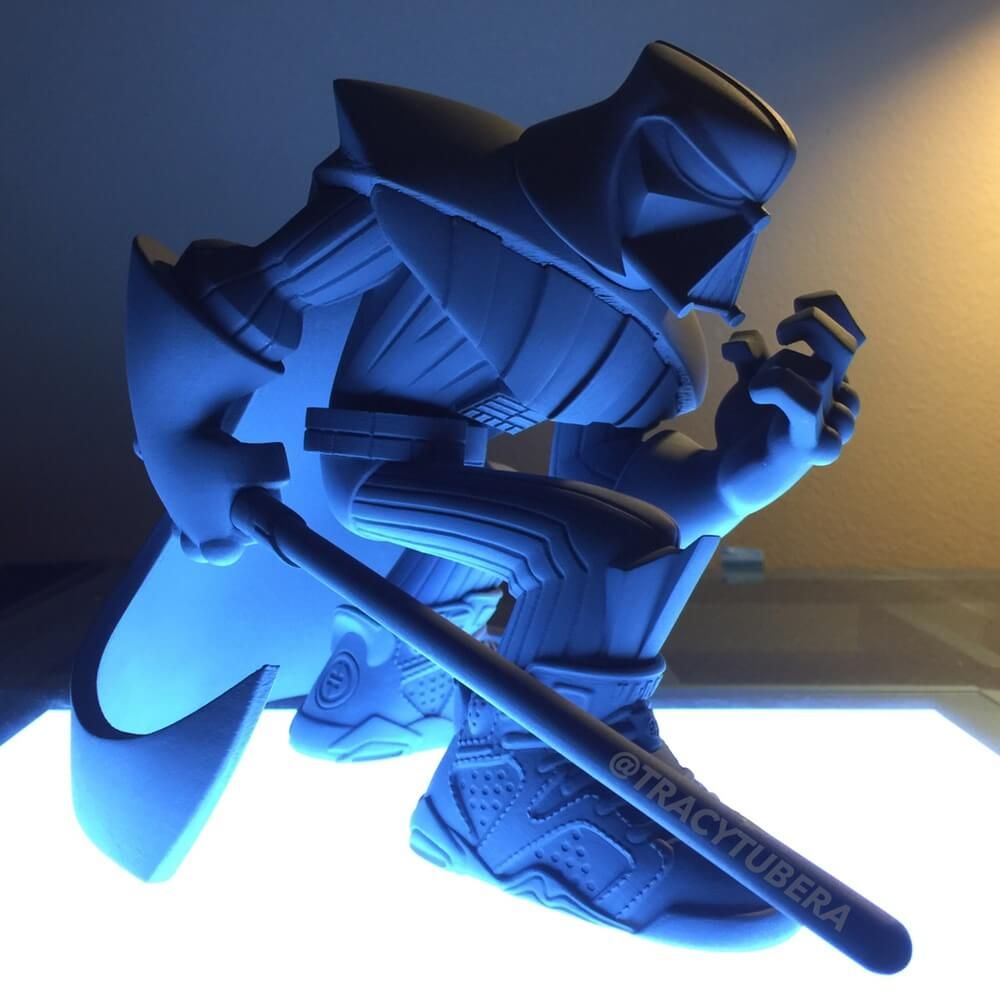 STAR WARS MEMORIES + JORDAN 6 INFRAREDS = 'JORADN SITH INFRAREDS'.
This Resin piece will be MATTE BLACK with color hits on the sneakers to resemble their namesakes and to match the removable RED TRANSLUCENT lightsaber.
The DARK SIDE never looked so FRESH!
A hand crafted Resin Sculpture, made in collaboration with MANA Studios & based on my popular JORDAN SITH INFRAREDS print. This 7 IN. Tall and 8 IN. in Length Resin Sculpture is HAND CRAFTED & HAND PAINTED.
Things to NOTE below (PLEASE READ THE FOLLOWING!!!):
This is for PRE-ORDER. You will be charged the FULL PRICE of the Resin at checkout. Pre-order at http://ttdoodles.bigcartel.com/ Priced at $200.
Missed out on the print which kicked everything off? have no worries Tracy has your back!
JORDAN SITH INFRAREDS (PRINT)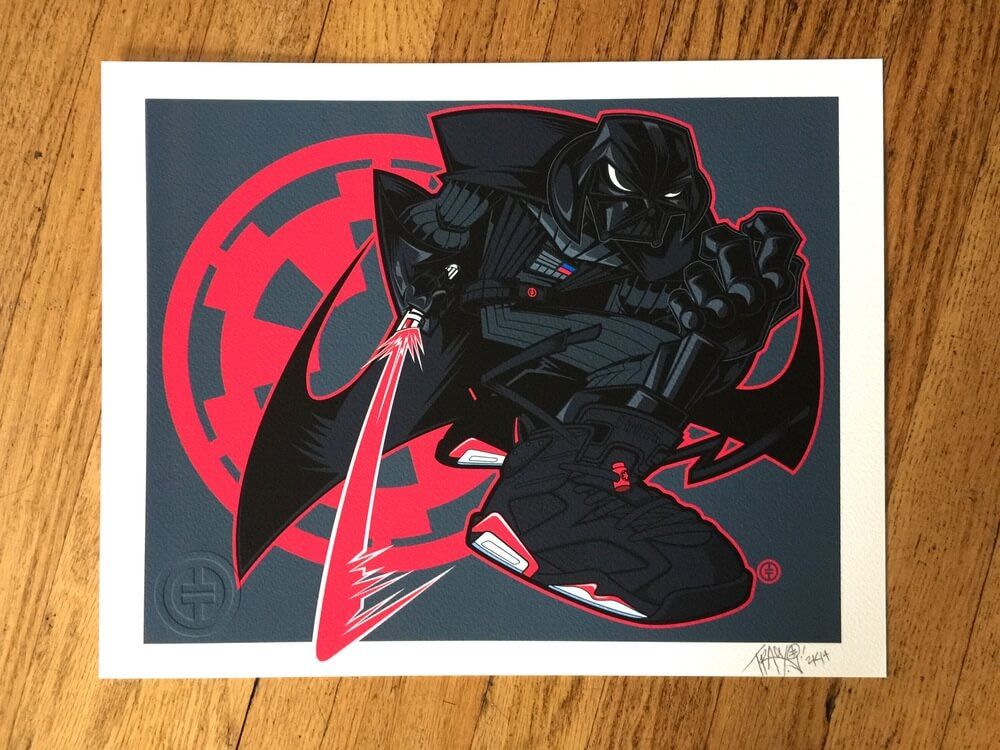 ***Shipping will be handled by MANA STUDIOS & TRACKING NUMBERS will be EMAILED by them once SHIPPED. The FIRST 20 ORDERS will be shipped out by mid DEC ( NO GUARANTEE arrival by CHRISTMAS ) The rest of the orders will ship out after the Holidays in the New Year.
****LIMIT 2 PER ORDER. Any more than the allotted amount & your order will be CANCELLED and the JORDAN SITH INFRAREDS in your order will go back into the store for purchase.
For more info and more Tracy goodness visit http://www.tracytubera.com/  ,Facebook  ,Instagram and Twitter.