The 2015 comedy horror movie Deathgasm directed by Jason Lei Howden had it all. Metal bands, demon summoning, zombies, fortune tellers, crazy ass characters, ancient music sheets to invoke Aeloth "The Blind One"… Curious? Go and watch it!!! But what's missing? Some classic action figures that's what! Guys at Goodleg Toys come to the rescue once again with a full line up of Deathgasm characters!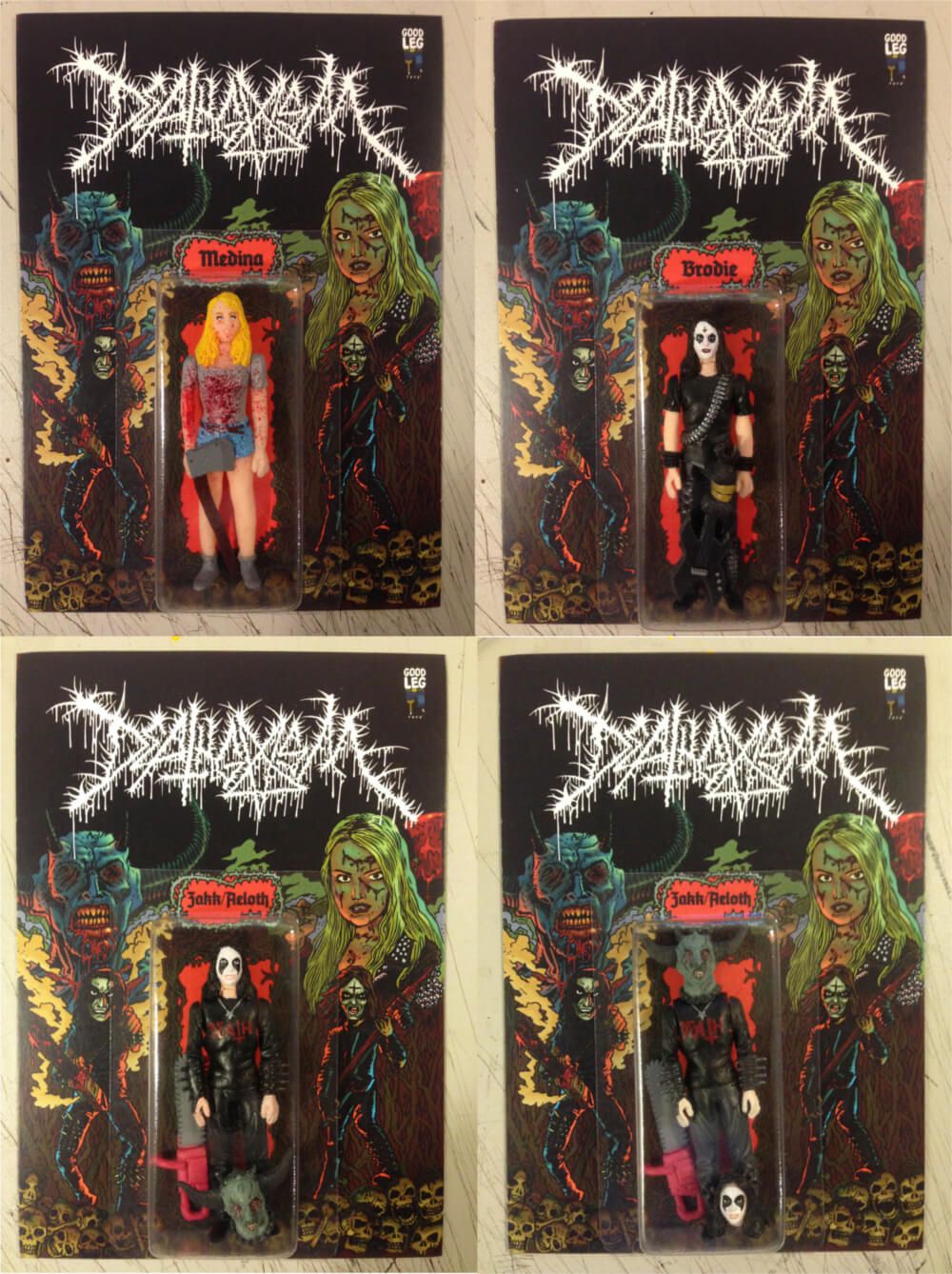 This first edition 1st is limited to 15 pcs each. Each figure comes with weapon, in hand made blister on card feat. artwork by Ralph Niese. You get Medina, Brodie and Jakk with the demon Aeloth (you can choose which head you want displayed on Zakk's body, Zakk or Aeloth).
[slider source="media: 46456,46457,46458,46459″ limit="100″ width="1000″ height="1600″ title="no"]
They stand 3.75 inches tall, all hand sculpted, hand casted & hand painted resin.
Droppin' on Friday May 27th, 6.66 AM (yeah, metal!) Berlin time (check worldtimebuddy.com for your local time) on Goodleg Toys webstore HERE. Be sure not not miss this one, you metalhead \m/!
Follow Goodleg Toys on Twitter, Tumblr, Facebook & OnlineStore.
Check Deathgasm on http://deathgasmthemovie.com/