911 someone call the doctor! We've seen the Anatomical Muckey 1st color "Hazel (brown) and alternative colourway in the works already but today INSTINCTOY has teased the upcoming Black Clear Edition!
Last week, this sample was presented at BTS2019 in Beijing. As we have received a lot of positive feedback on this colour sample, we also want to introduce it on our social media sites.


As the color name suggests, we designed this colorway based on an X-ray image, with a black-clear base. The bones were made semi-transparent by mixing an optimal amount of phosphorescent powder into the transparent bone material during the molding process.

Therefore, in the dark, only the bones will emit light, and create a creeptastic atmosphere.
Please be informed that this is a sample for reference only, which has not yet been produced. However, you can expect this colorway to be released in the future. – INSTINCTOY
In addition, Anatomical Muckey 1st color "Hazel (brown)" will be available via online lottery application tomorrow. Please enjoy the charm of this 1st full color model.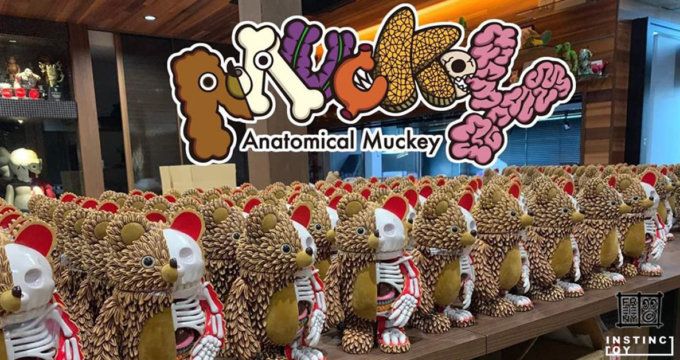 The actual Anatomical Muckey was on show in Thailand earlier this year via Instinctoy, and we are super excited to try to get our mitts on these when they release. They look beautiful!
Anatomical Muckey will stand at 9.5inches tall (24cm) compared to the usual size of a Muckey (7.5inch). From what we understand, Anatomical Muckey will have each part removable for those fans that like to take their Designer Toys apart.
Stay tuned for the lotto details.
Love Anatomical? Look out for the Senpai.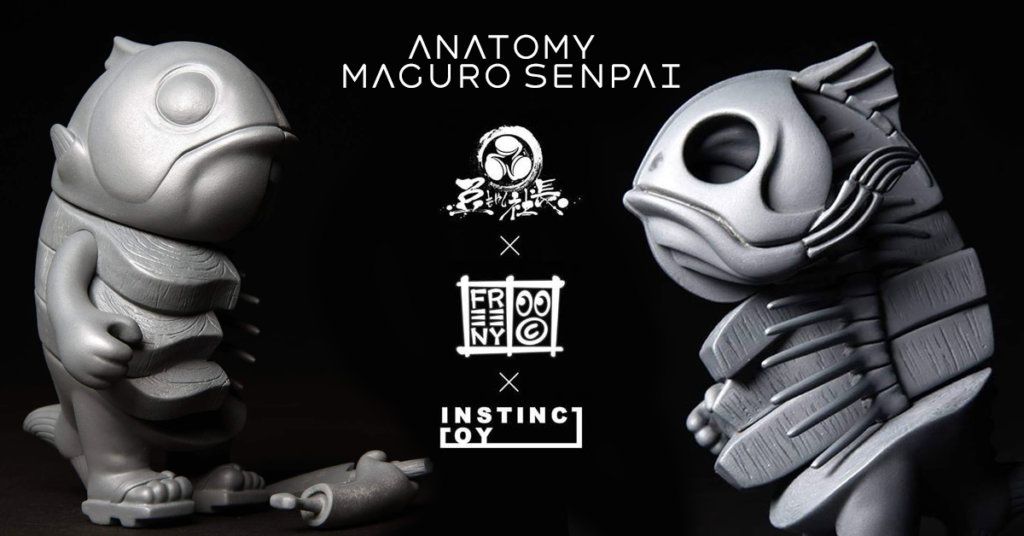 Jason Freeny www.moistproduction.comFacebook ,Twitter and Instagram.
---


---