Evil Roy Studio aka Cristopher Diño don't forget the name…. joining the ranks of the Filipino movement right now presents to you "Jabra Head – Hellboy Version". This is Cristopher's third version of the "Jabra Head" a Gundam inspired character that was released last January. Due to popular demand, an encore was needed so Cristopher wouldn't have pitchforks outside his studio, HA. One more sleep and JABRA HEAD can be yours.
The Jabra heads came from a cyber punk kinda time. A world war 3 had happened, every nation's officials eat each other politically after that and destroy their own government.
Nation's officials control became weak. Because of this warlords and gangs took over and became the new government. It's a chaotic time. Once glorious rich cities turned into wasteland.
While most people fight for survival, the new government fight for power. Hip Hop became a sign of status. Warlords and gangs uses hiphop dance and rap songs to celebrate power.
Yakuza, one of the most powerful group developed A half human half machine sentinels will fight for them and tasked to mark their territory using graffiti. And that became the JABRA HEADS. So JABRA HEADS can fight and do graffiti!
Every Yakuza clans developed their own version. So this means more JABRA HEADS figure coming!
HISTORY:
1st version. The original Jabra Head was released last January.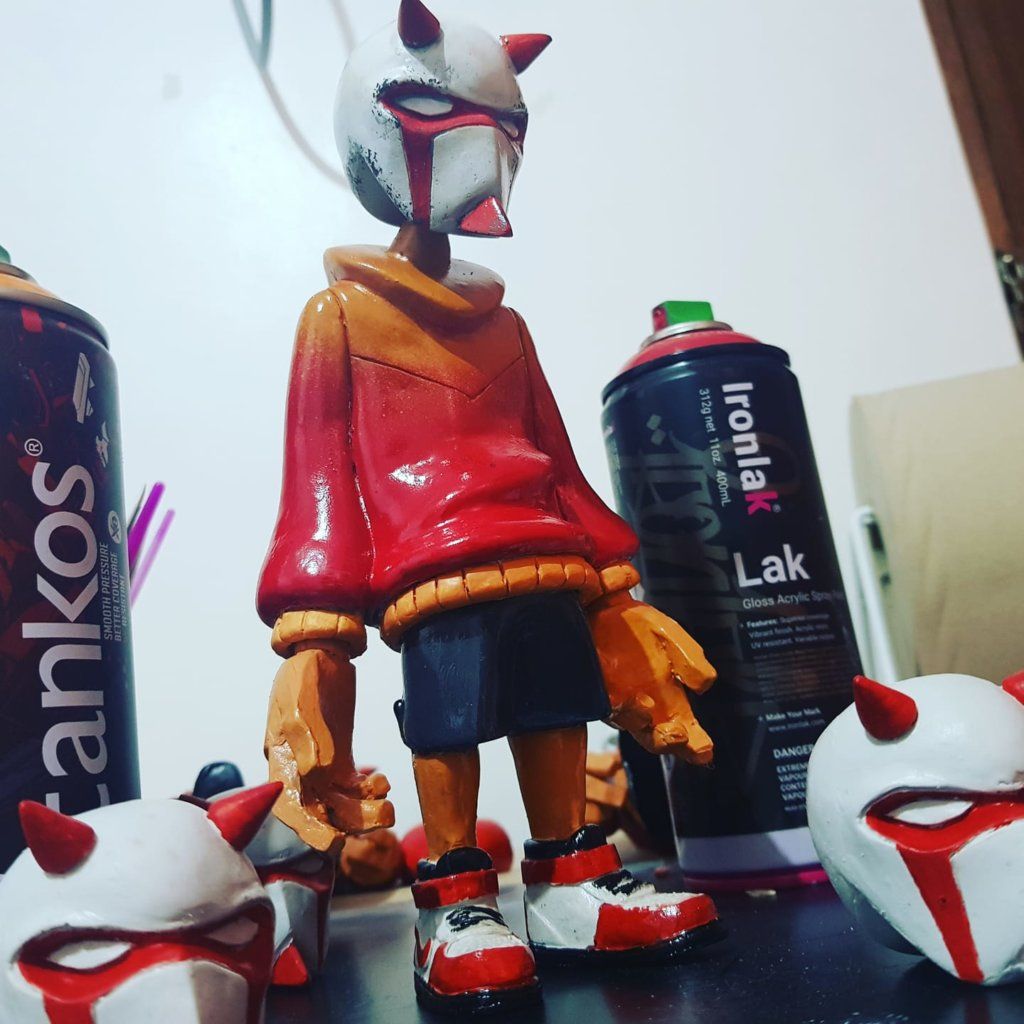 This toy was also Cristopher's ticket to enter the art toy scene in the Philippines.
2nd version.
Cristopher's second version was the "Jabra Head – Frieza Version". No doubt a fan of Dragon Ball Z as a kid, Cristopher felt the connection of the Jabra Head to Frieza because of the Horn and its attitude so the Frieza Version was born!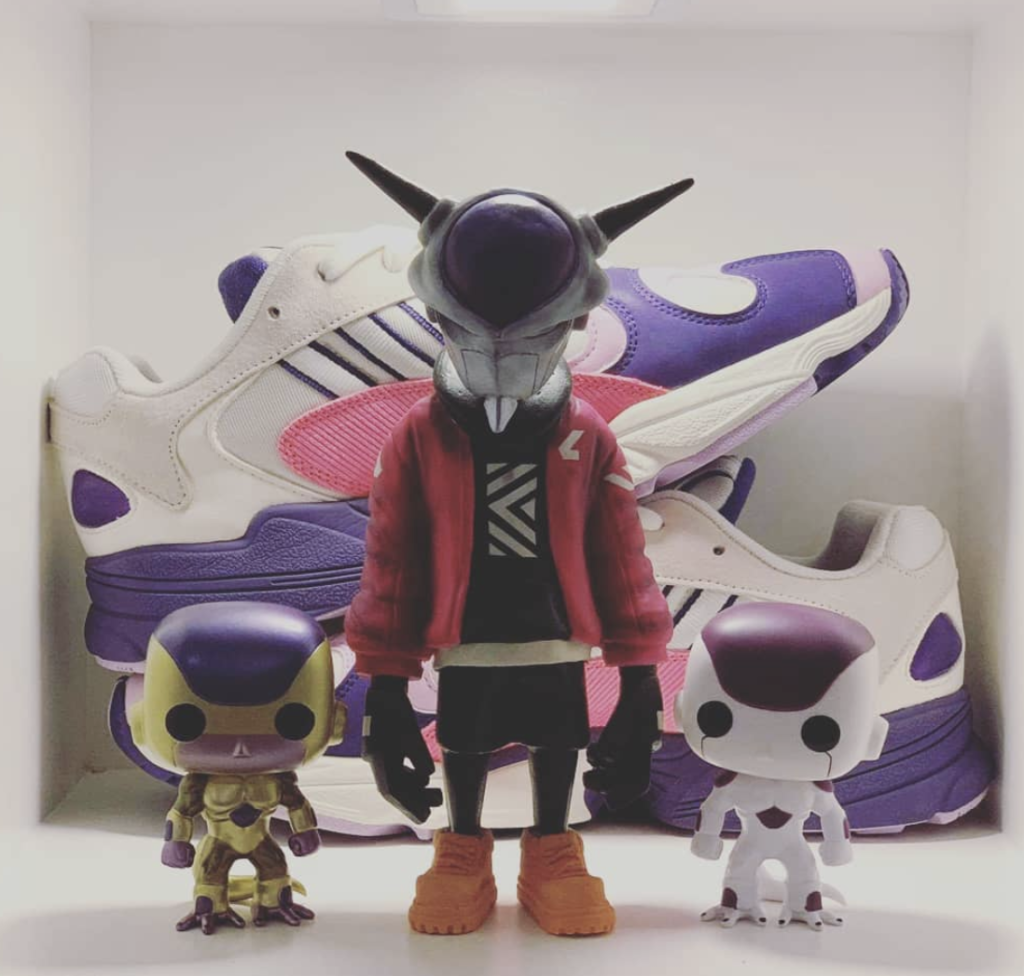 No doubt Cristopher can sculpt the traditional way and we are glad to see the paint application improved since the first release of original Jabra Head.
This 3rd version which brings us to "Jabra Head – Hellboy Version". Cristopher being a fan of Mike Mignola, pays homage Hellboy! The horns made him do it, HA.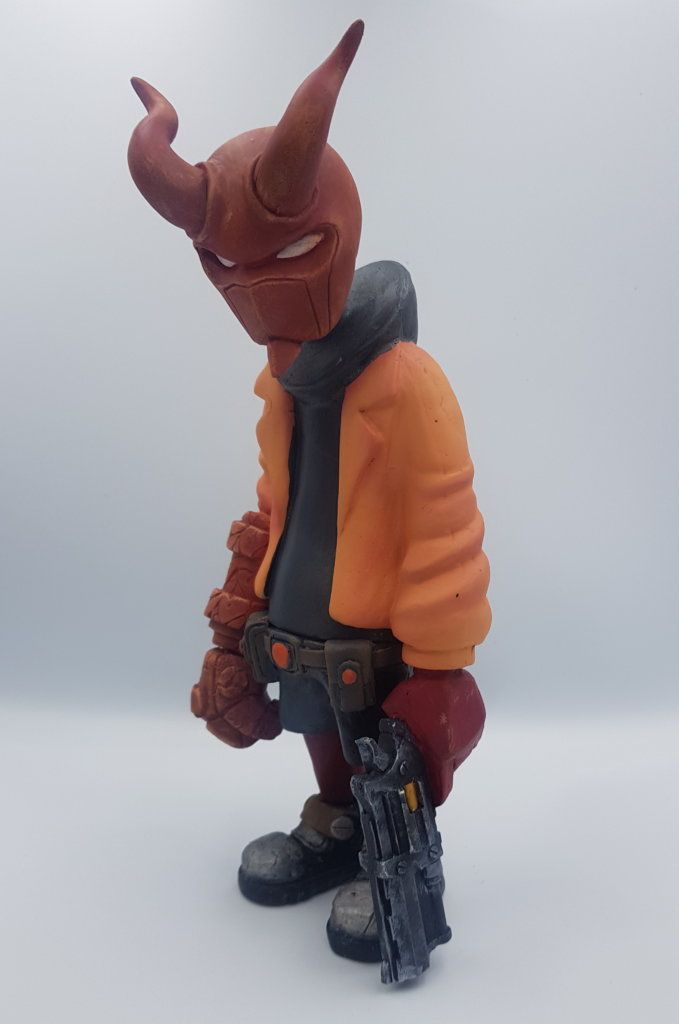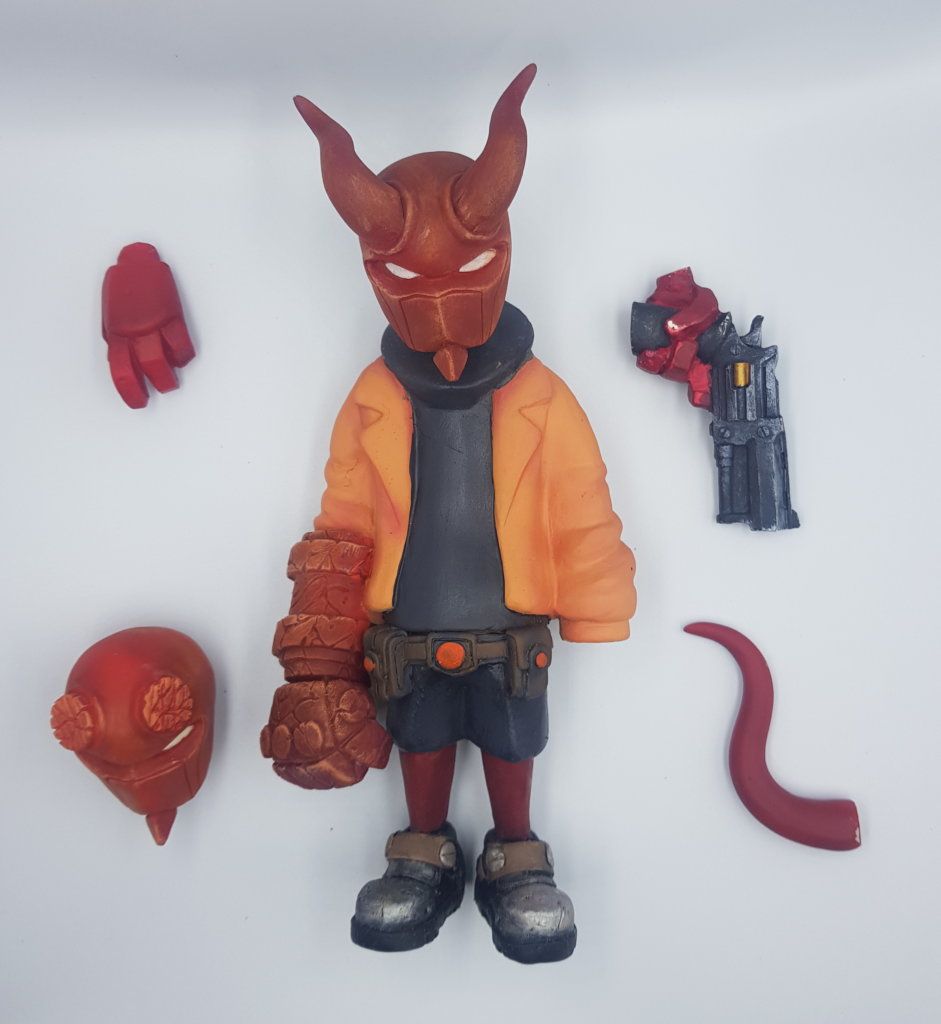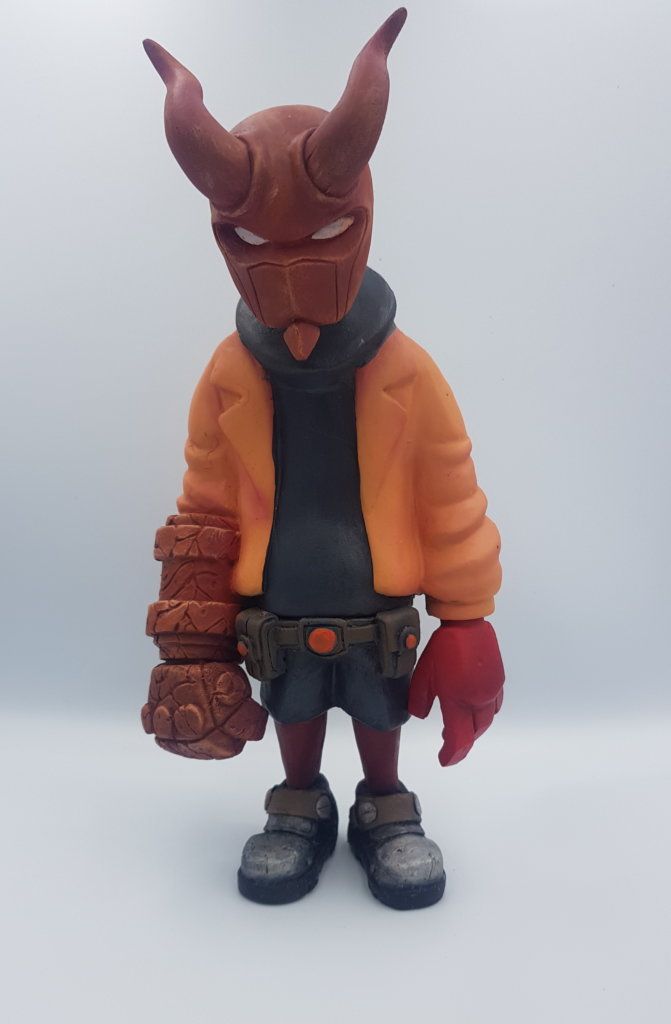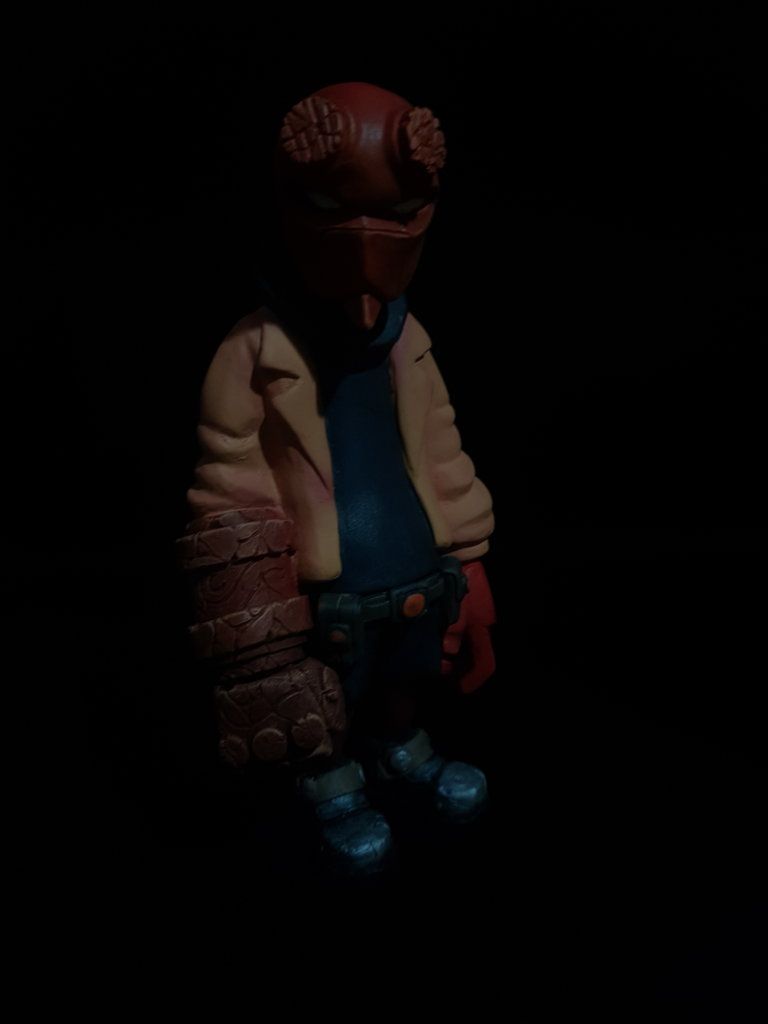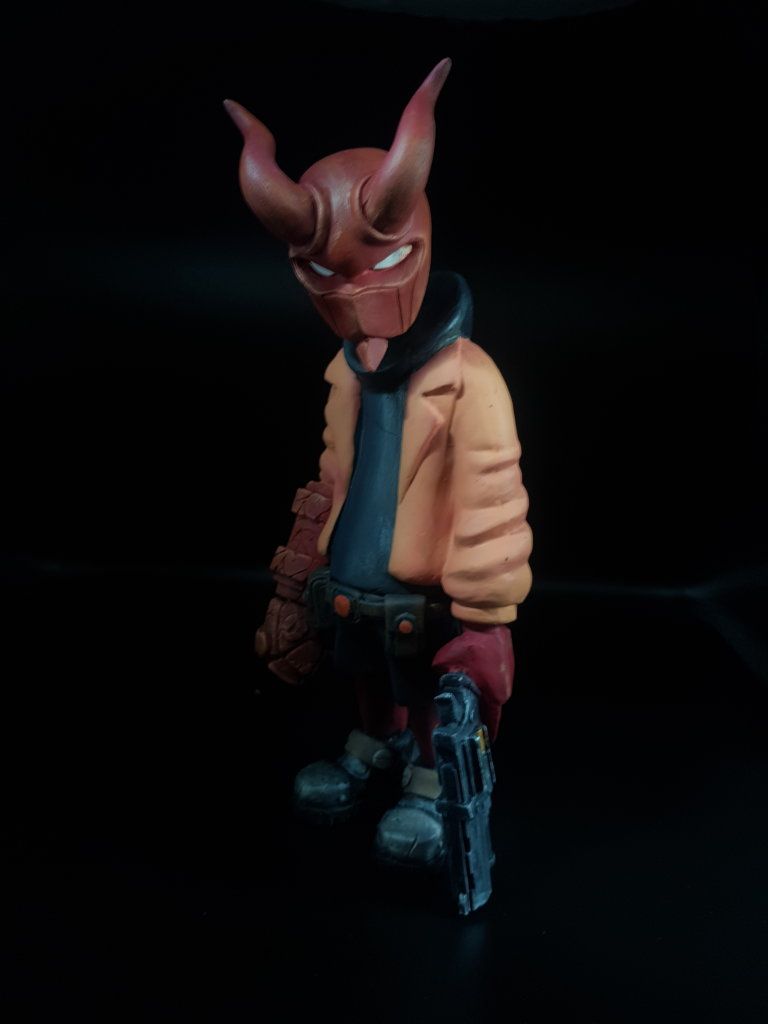 Jabra Head – Hellboy Version is a 9 inch tall resin figure with articulation and changeable head, movable and switchable left hand (One regular and one with the revolver) and a removable tail.
For lucky Philippines based collectors Jabra Head – Hellboy Version will be available for pre-order for Filipino collectors on May 22nd 2020. Simply Direct message via IG: https://www.instagram.com/evilroystudio/ or https://www.facebook.com/evilroystudio/
We hope to see more from Cristopher and looking forward to more of his own IP designs and sculpts. It can only go upwards! Check Cristopher's YouTube out below flexing his sculpting skills out.
Everyone can reach Evil Roy Studio at:
IG: https://www.instagram.com/evilroystudio/
Facebook: https://www.facebook.com/evilroystudio/
Youtube: https://www.youtube.com/channel/UC8twKUxEUvwm6iOkxqI4Jcg
If you want to get your Designer Toy news first, you should look to download our new TTC Mobile App. Designer Toy news direct to your smartphone. No dealing with social media algorithms.
It's FREE.