The Syntetyk guys are coming over for ToyCon UK and bringing along a couple of their platform, but customised. Last year Syntetyk released a full length documentary about An Artisan Designer Toy ( you can find info on it HERE) what way to welcome them to UK then to have both of the customs on our booth.
Zuby Totoro
[slider source="media: 22980,22979″ limit="100″ width="800″ height="800″ title="no" speed="800″]
Iredescent Lace Gloves
[slider source="media: 22982,22981,22983″ limit="100″ width="800″ height="800″ title="no" speed="800″]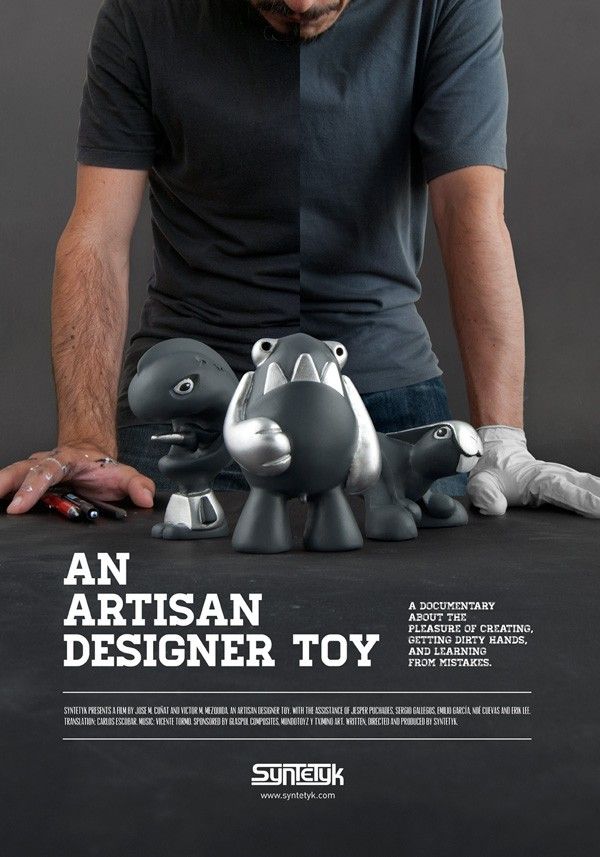 The creators Syntetyk & Jose M. Cuñat and Victor M. Mezquida want to share their experience and their way of working, and share it as a guide for anyone's creative process, beginner or expert, who want to take their projects to the end successfully. Offer a real formula to reach the greatest number of people, to encourage them to start and grow their projects, having the certainty of not abandon them when the problems begin.
You can check out the past post HERE which includes all huge range of artist involved, along with details of the past exhibition and premier of the  documentary.
Watch the full feature documentary via https://www.reelhouse.org/syntetyk/an-artisan-designer-toy/ 
Syntetyk have given their own platform a new lease of life. Come check them out at Toycon booth 1 is all you need.
For more information visit http://www.syntetyk.com/