Switzerland based artist Seven Lab Sergio Nvs is back! and taking no carrots for prisoner. Customising a Kidrobot Dunny and turning him into a raging rabbit in true Sergio style. We can never get bored of Sergio's work, he just needs to make more. Equipped with a AK-47 which was 3D printed by http://www.onlfait.ch it is one bunny you don't want to mess with!
Jagged edges and crazy expressions are Sergio's foray along with cell shading style all over this 8inch carrot killer!
[slider source="media: 22970,22971″ limit="100″ width="1200″ height="800″ title="no" speed="800″]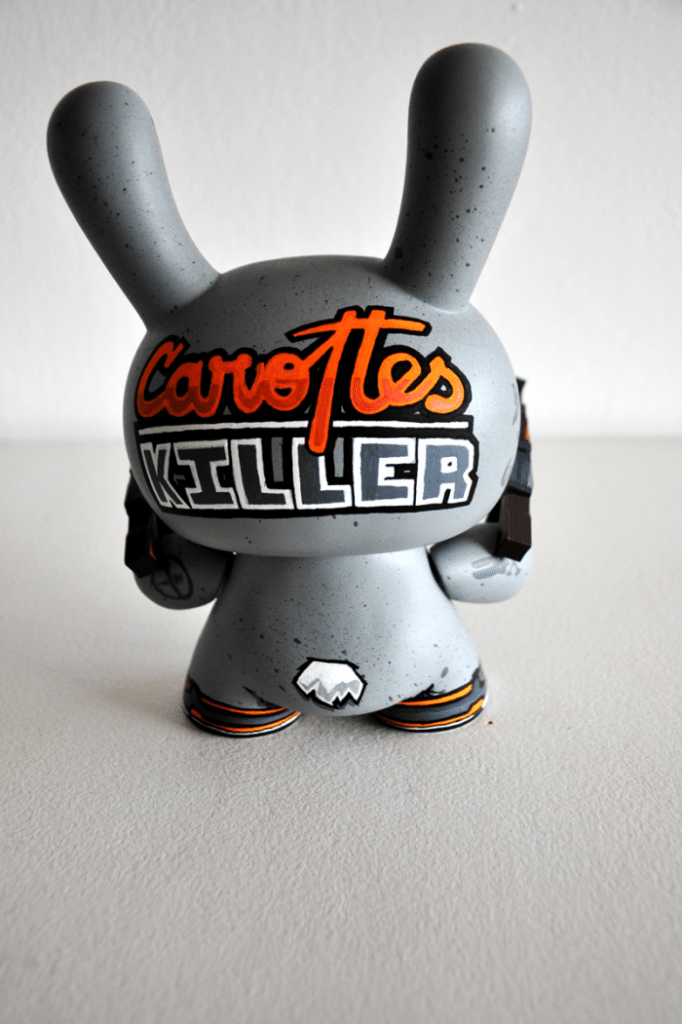 No details if this is up for sale or a commissioned piece, but as always we will keep you updated. He has that bad ass APE Da Beast King custom Munny which we covered HERE and available over at his shop http://sevenlabshop.bigcartel.com/ and loads of cool stickers etc.
Make sure you all go check out SevenLab social links and maybe even grab a custom.
http://sevenlab.ch/ , Facebook , Twitter.
(all info and photos lifted from Seven Lab)