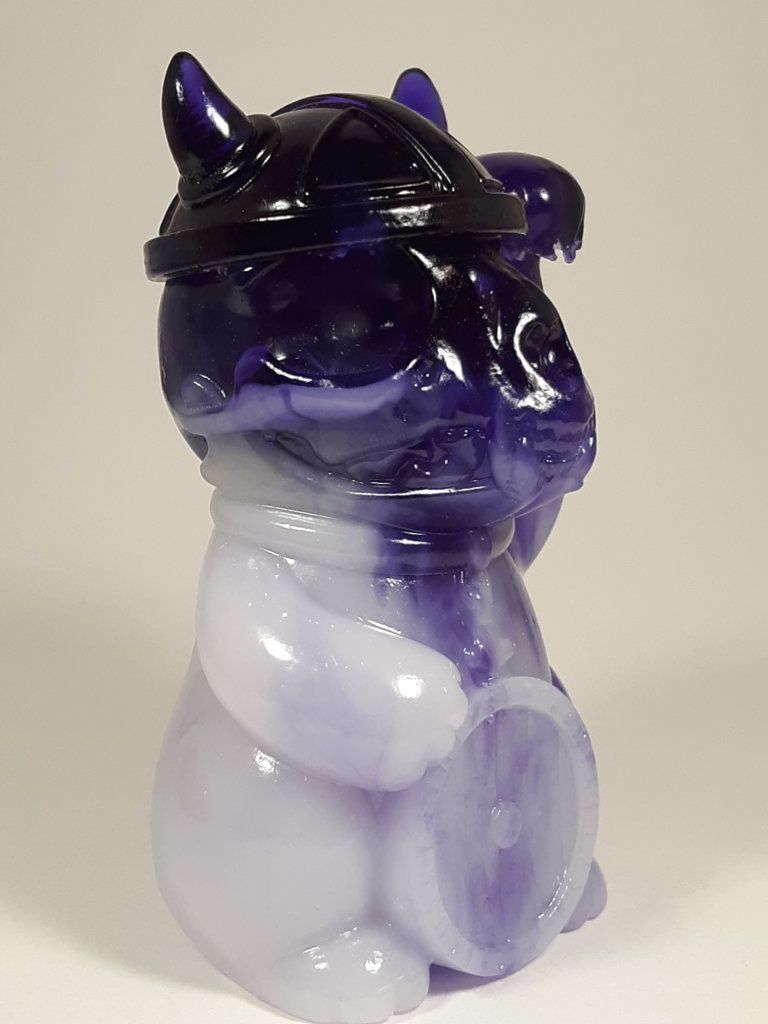 A new colourway of The Toy Viking's Nordic Lucky Cat has made its way online in recent times. Five of these 4inch full resin figures are now available in the Iolite purple hued stone colour. Making me thirst for a grape soda, if I'm honest with ya. Who got that grape soda? Anyway, back to the new Nordic Lucky Cat. These are $45 each with free US shipping and each comes in a hand stamped muslin bag.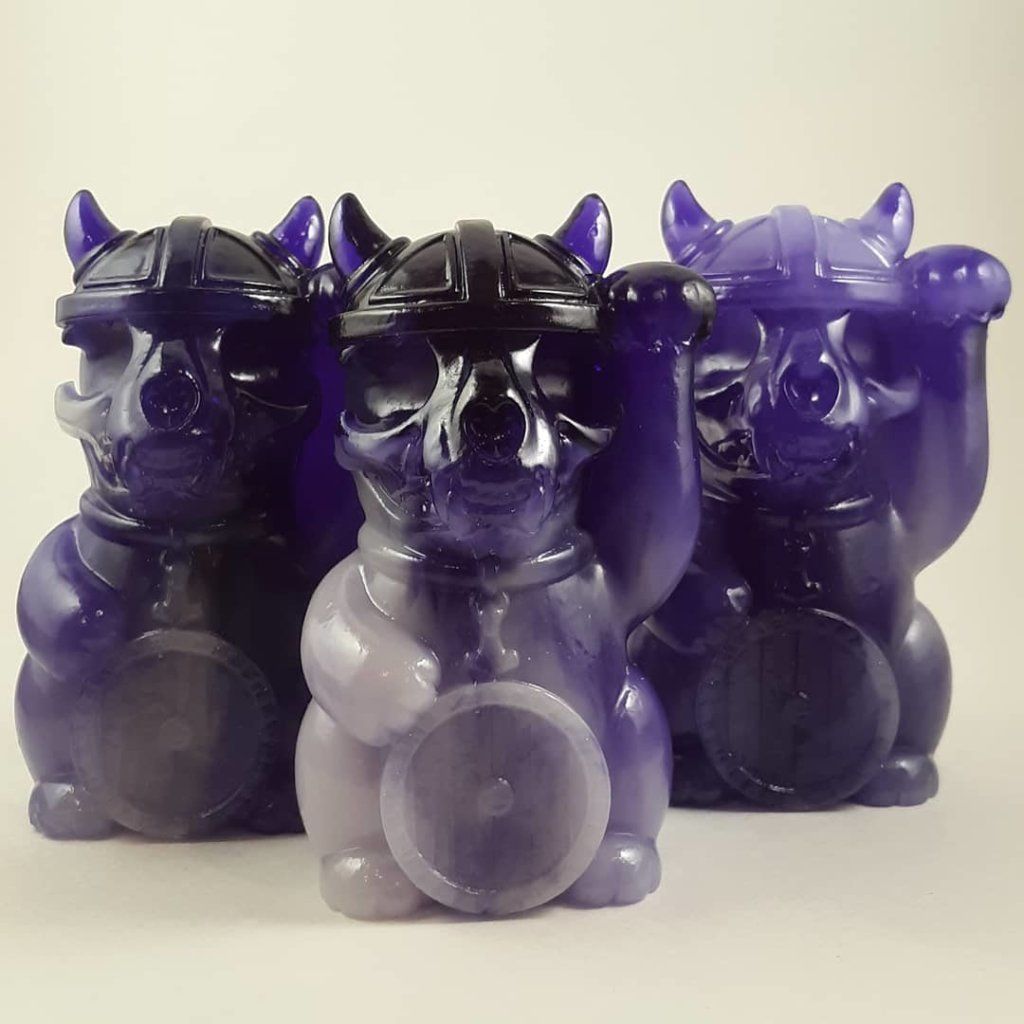 ---
The Toy Viking Social Media
Facebook: https://www.facebook.com/TheToyViking
Instagram: https://www.instagram.com/TheToyViking
Twitter: https://www.twitter.com/TheToyViking
---
If you want to support The Toy Chronicle, we have a number of options available to you. We have started to stock a wide range of releases that we think you will enjoy. Ranging from production pieces from Superplastic, to original pieces from our favourite artists. Purchasing one of our pins also really help. A quick, cheap way to also support the TTC is by making a small donation. These can all be completed below through our online shop. We appreciate all the support! Thanks!