Invisible Forest Series is the latest series from Kiboochan. All ready to take you on a magical adventure into the Invisible Forest with her magical and characters. Like the "Greetings from" series from a few weeks ago, Kiboochan again extends her diorama skills and paving the way for new ventures for Kiboo. Invisible Forest has the essence from Kiboochan's travels to Japan infused in this series.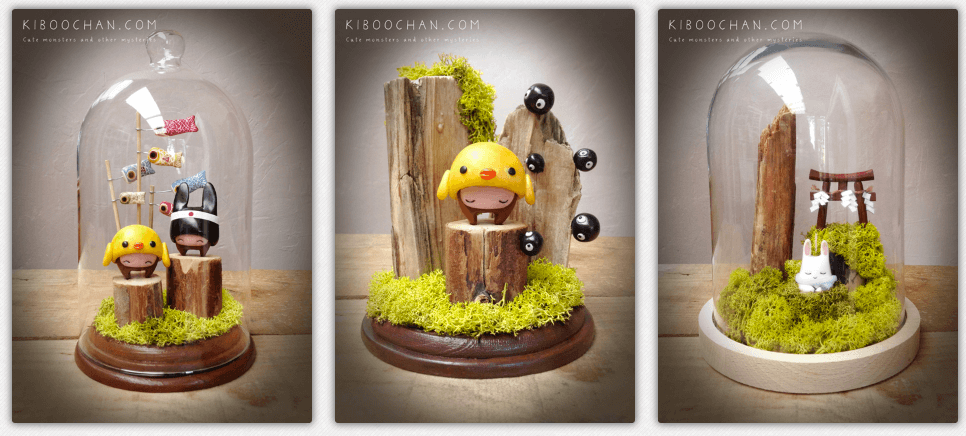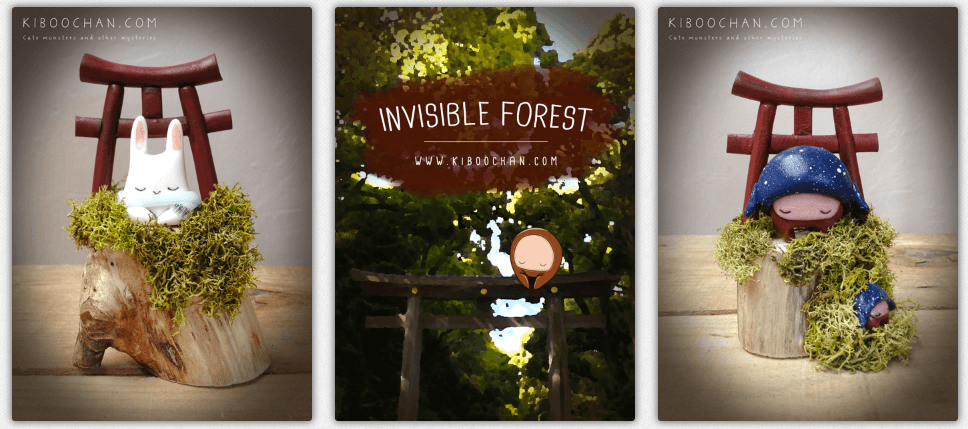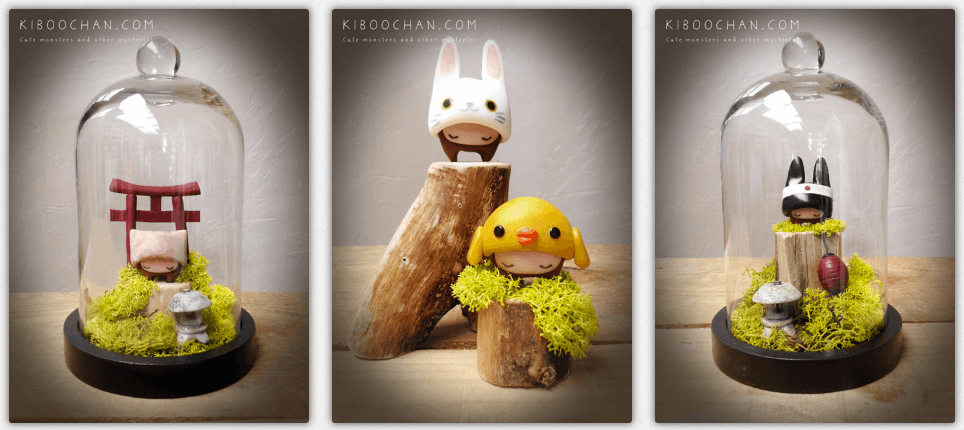 "While Walking Through The Silent Forest" and "Magical Night" are our favorites from the series.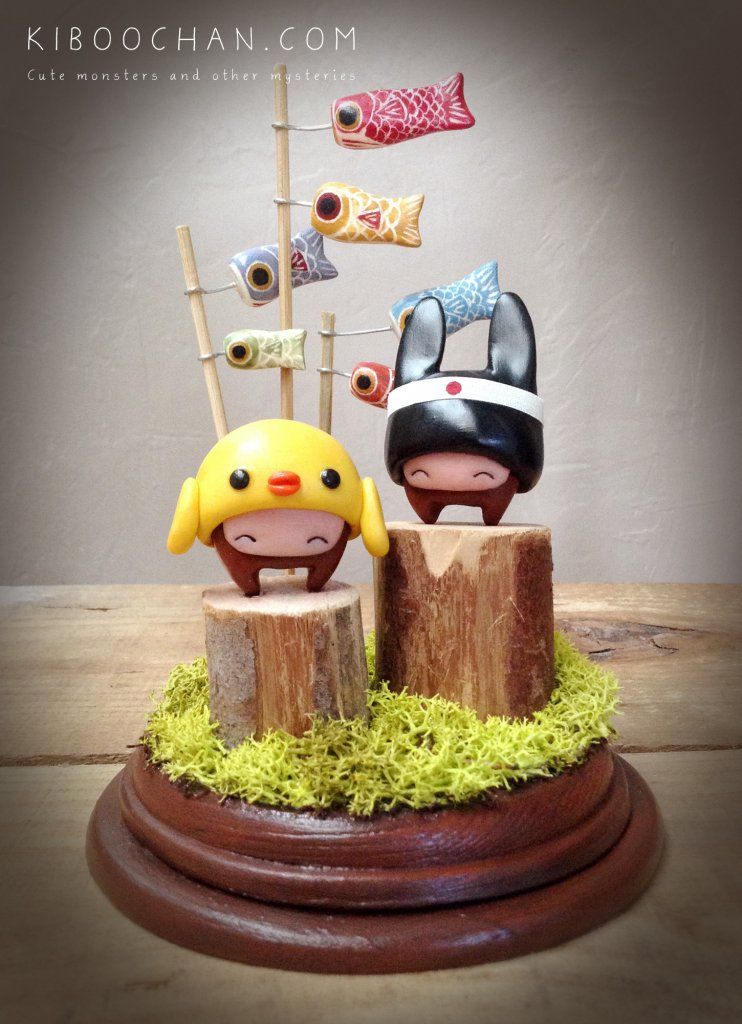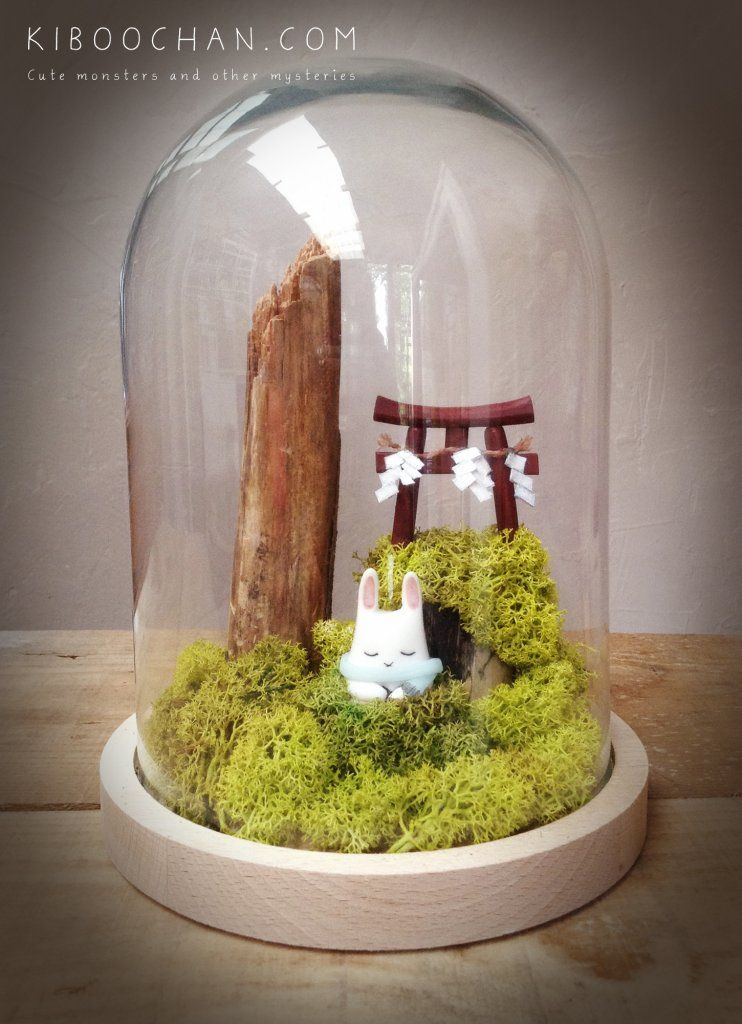 You can buy them all at http://www.kiboochan.com/
While we have your attention, we have two ToyCon UK 2016 – Koomorichan by Kiboochan that need new homes. Email [email protected] if you would like to adopt them 🙂
You can take a look at our older article of KIBOOCHAN Artist Spotlight HERE 
This is not all her work, so make sure you head over to http://www.kiboochan.com/ and discover all her beautiful work.