Finally, next weekend at ToyCon UK, Hugo Bermudez aka Ghettoplastic will have the resin figure that we've been waiting for. Non-other than the wonderful "INUIT" GODDESS. Last year INUNIT Goddess got us into the world of Ghettoplastic Toys Sadgas. A 3D modeler/concept designer based in Spain. This will be his first resin production from all his marvellous work that he's been lining up. With many original designs in the works, Inuit Goddess is now complete boy it looks fantastic. Pleasant facial features and flow to the Inuit Goddess. Somewhat futuristic feel to the character.
Clear NEON editions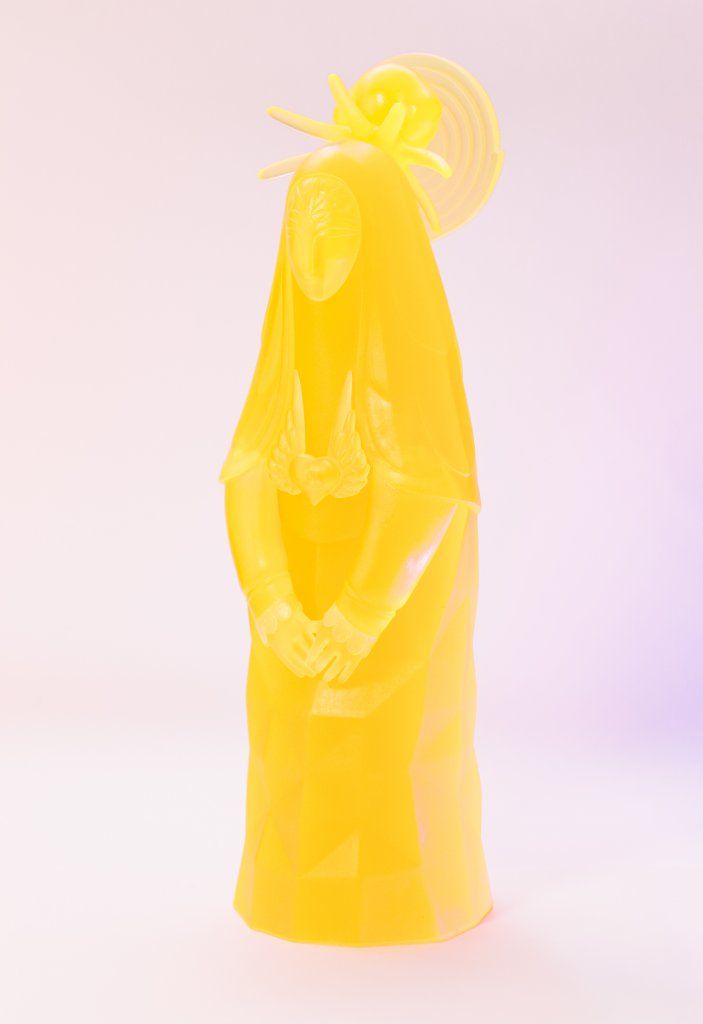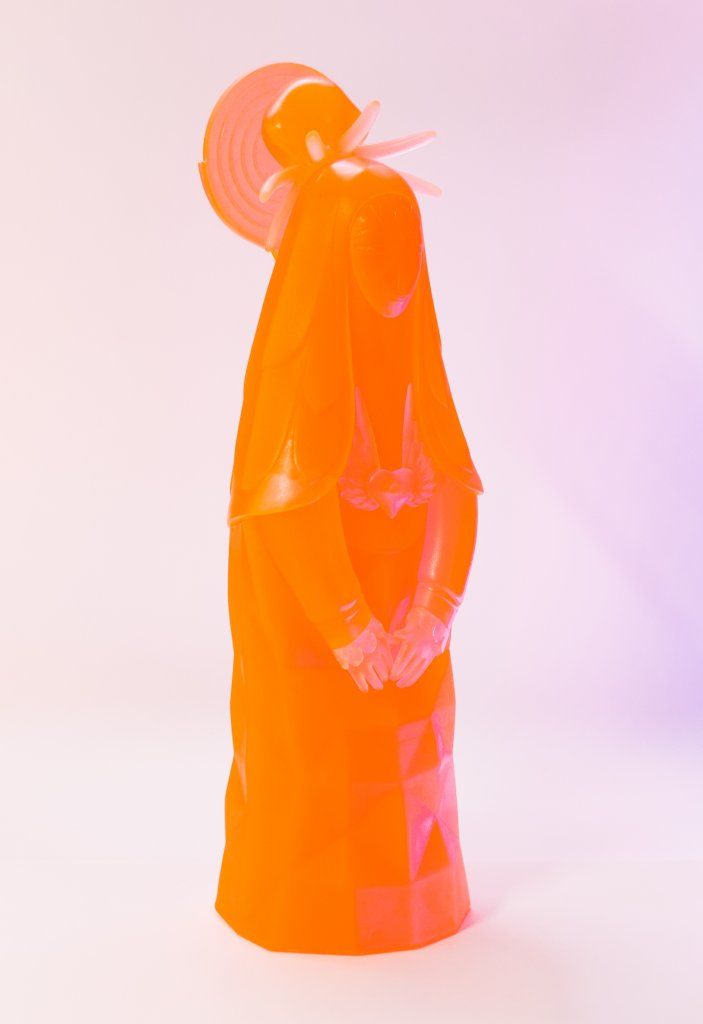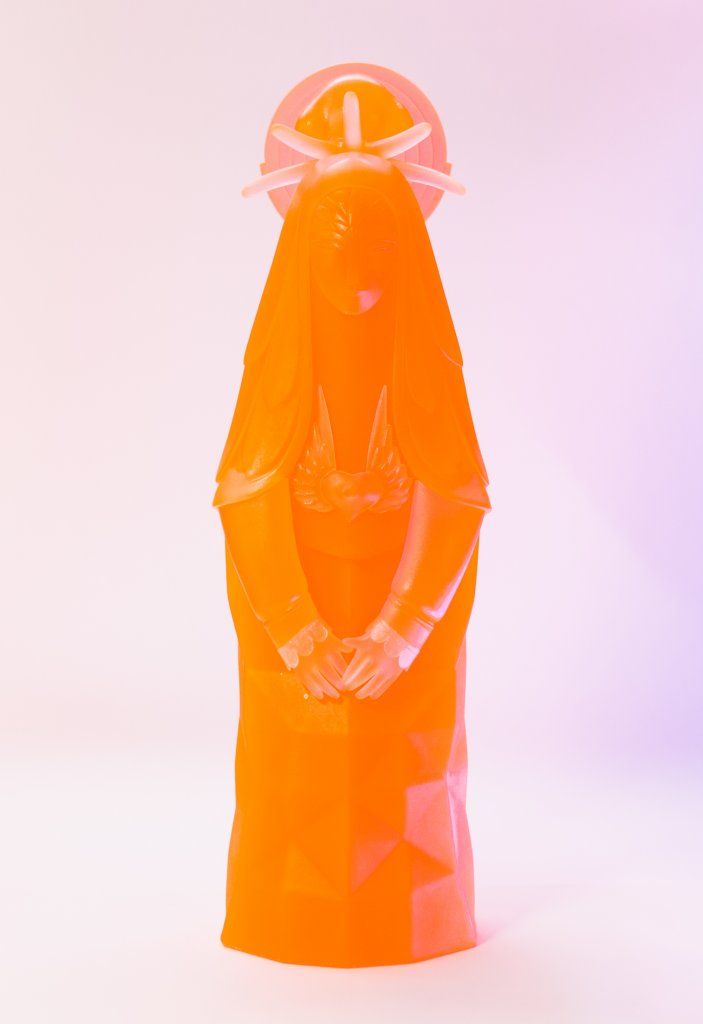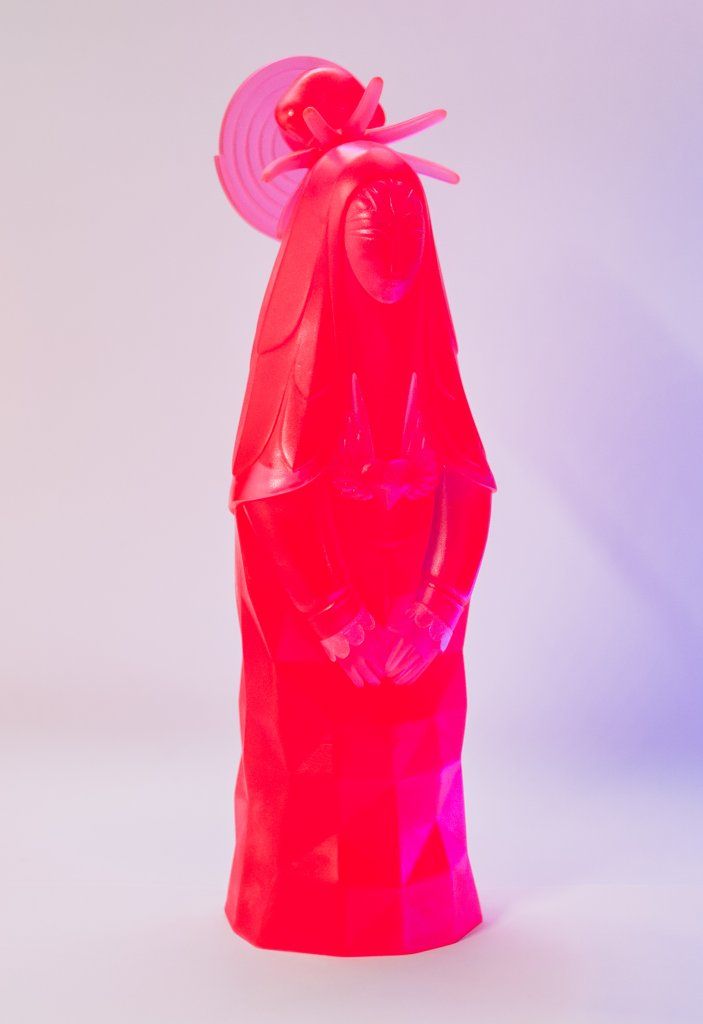 THERMAL PIGMENT Edition
[slider source="media: 72449,72447,72448″ limit="60″ width="640″ height="1000″ title="no"]
[slider source="media: 72450,72451″ limit="60″ width="640″ height="1000″ title="no"]
[slider source="media: 72452,72453″ limit="60″ width="640″ height="1000″ title="no"]
That's not all! Hugo has lined up a few artist to take on customising the INUNIT Goddess and they've turned out amazing, each artist putting their spin on the INUNIT Goddess giving each one a different look.
Custom by RunDMB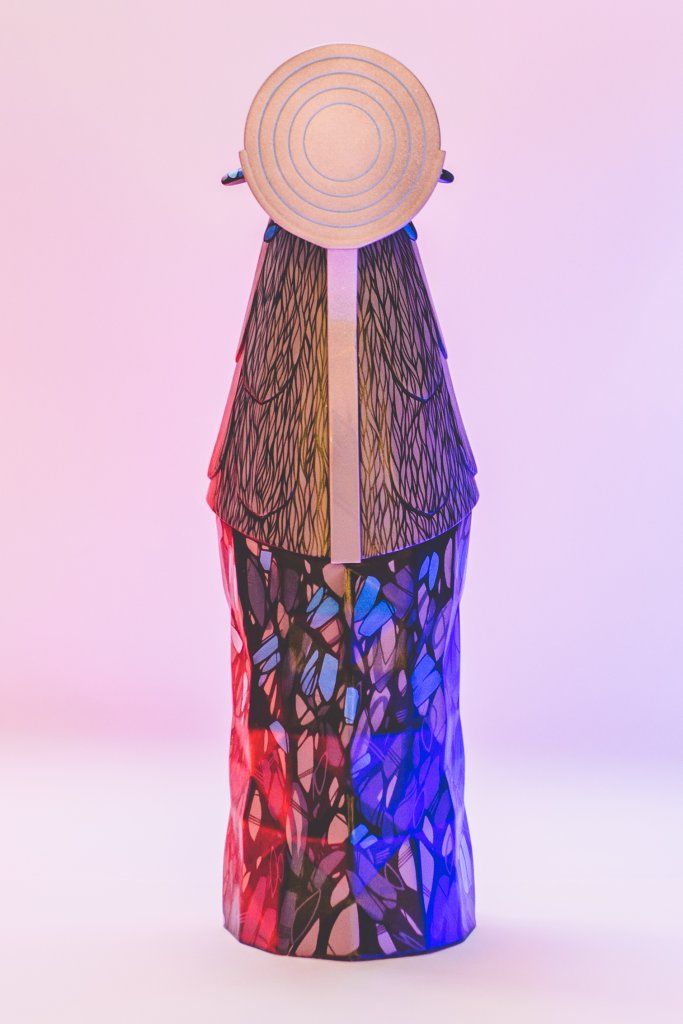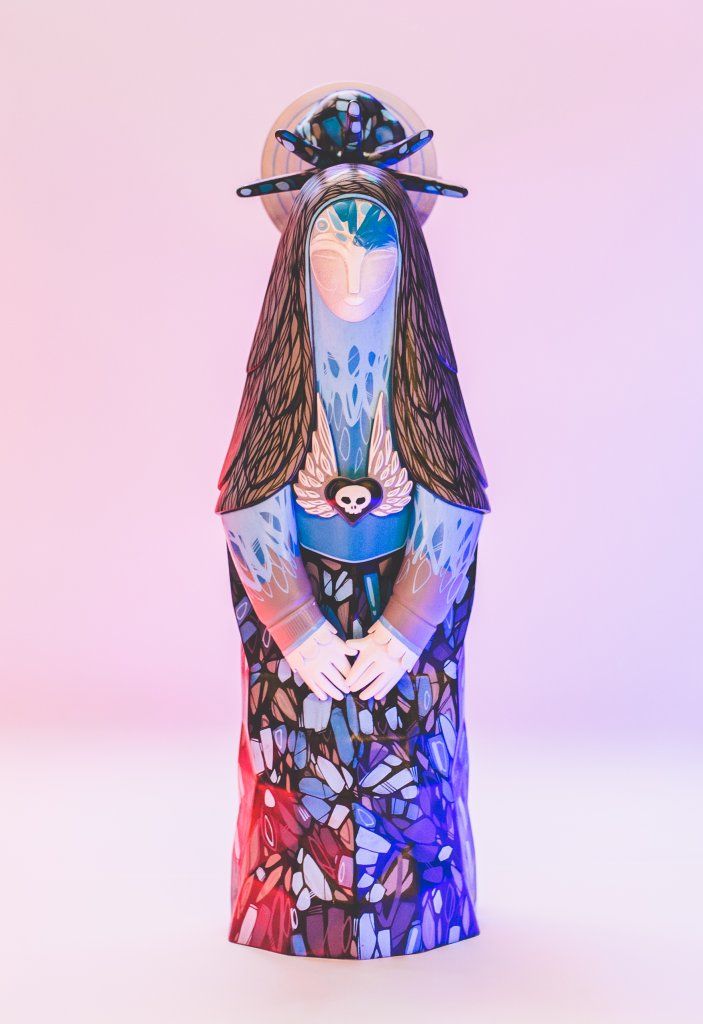 Custom by SADGAS 
[slider source="media: 72457,72456,72458,72459″ limit="60″ width="640″ height="1000″ title="no"]
INUIT GODDESS:
The most ambitious piece of my art toys project. 

Inspired by inuit art masks I made a custom skateboard some years ago, this piece becomes the seed of this figure.

I've tried to create a hybrid piece between an art toy and a sculpture, this was what made me create something big and beautiful, something that captures your eyes, a perfect mixture of hard surface and soft forms that flow together.

All of them comes in a beautiful custom cardboard box, inside a safe black high-density custom foam structure and some ghettoplastic freebies too.

I can't be happier with the results, and even more with some of the great artists that I had the opportunity to collab to take some amazing customs to toyconUk.

It's true that have been a hard journey, but this piece is what made me jump in the art toy thing and I hope people love her as much as I loved making it. – Ghettoplastic
Quantities

All production pieces areone-offss, plus customs and 2 original design customs by sadgas, one for each ToyCon UK's day.
Customs:
-1 byRundmb.
-2 x Original design, on piece for each toyconUk's day by Sadgas.
-1 by Javier Jimenez(stick up monsters)(still travelling, no image yet)
-1 by Cristina Ravenna(still travelling, no image yet)
-1 by ToyTerror(still travelling, no image yet)
Prices:
-Neon colors(3 pieces, all one off): 170 gbp each
-Thermals(3 pieces, all one off):190 gbp each
-Customs(6 pieces, all one off except original design): 300 gbp each
Stay tuned for more releases from Hugo for ToyCon UK 2017.
Hugo will be at booth #26
See you all April 29th and 30th.
SAT, 29 APR 2017, 10:00 – SUN, 30 APR 2017, 17:00 BST
Buy tickets now at http://www.toyconuk.com/buy-tickets
You can find all the LIVE streams via our Facebook Page https://www.facebook.com/thetoychronicle/ give us a like if you haven't already, a like goes a long way.
HUGO BERMUDEZ 2014 DEMO REEL from sadgas aka restinpaint on Vimeo.