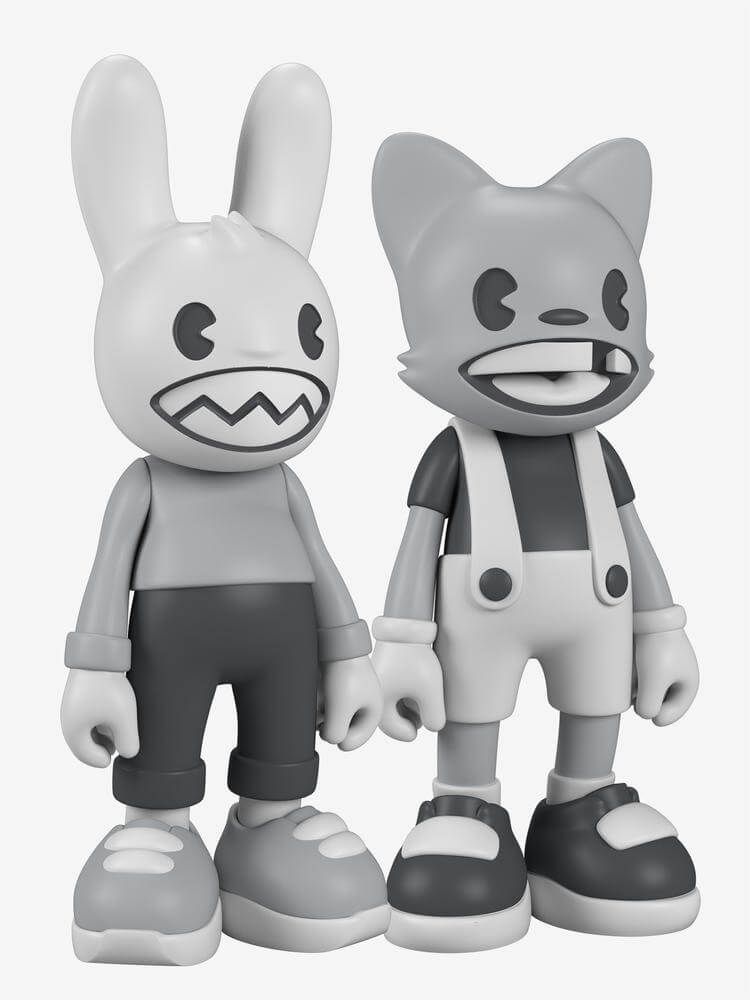 Perhaps you're looking for a little help around the house? Some one to do the chores. They say many hands make light work, you'd look at the new Lil Helpers by Superplastic, right? Ha, probably wrong! These two new figures look like they'd get into mischief at their first chance! More likely to burn your house down!
These new vinyl figures from Superplastic dropped yesterday. Standing at 13inches and 14inches tall, the mono greyscale take on Superplastic's Janky and Guggimon and they both look fantastic!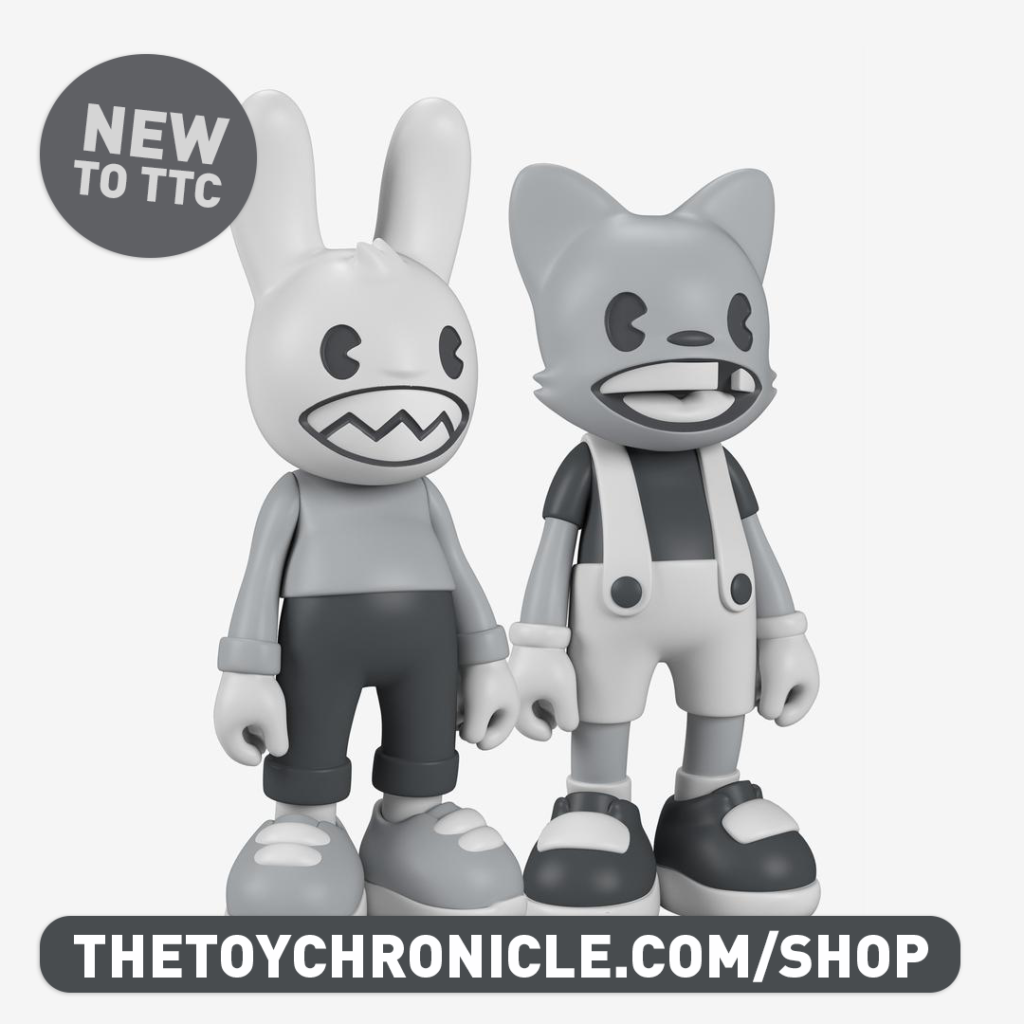 The TTC Shop has a limited number available. Each figure is priced at £90+shipping (free shipping if you're in the UK). These figures are limited to 999. Lil Helpers are due to ship in March 2021, so not too long of a wait to get your hands on these!
---
Superplastic Social Media
Facebook: https://www.facebook.com/Superplastic/
Instagram: https://www.instagram.com/superplastic/
Twitter: https://twitter.com/superplastic
---
If you want to support The Toy Chronicle, we have a number of options available to you. We have started to stock a wide range of releases that we think you will enjoy. Ranging from production pieces from Superplastic, Unbox Industries & POP MART, to original pieces from our favourite artists like Sank Toys, Quiccs & Czee13. Purchasing one of our pins also really help. A quick, cheap way to also support the TTC is by making a small donation. These can all be completed below through our online shop. We appreciate all the support! Thanks!