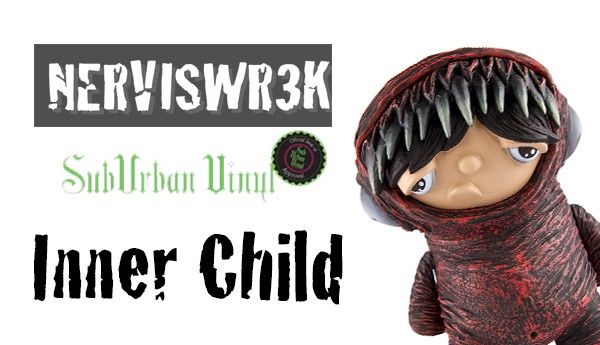 Nerviswr3k's first production vinyl piece are finding their way in to the open. Produced by SubUrban Vinyl, this 4inch vinyl release, will come in three colourways. Two are exclusive to SubUrban Vinyl (Green) and Tenacious Toys (Blue). The third will be a red colourway, which will be the general retailer version. To say Nerviswr3k and SubUrban Vinyl have nailed it would be an understatement. TTC will be giving you the full review real soon when It arrives on UK shores!
Here are the official photos of the bad ass figure!
Priced at a reasonable $45 (£30). The arms will be articulated and will come packed in a 4 panel box with Clam shell.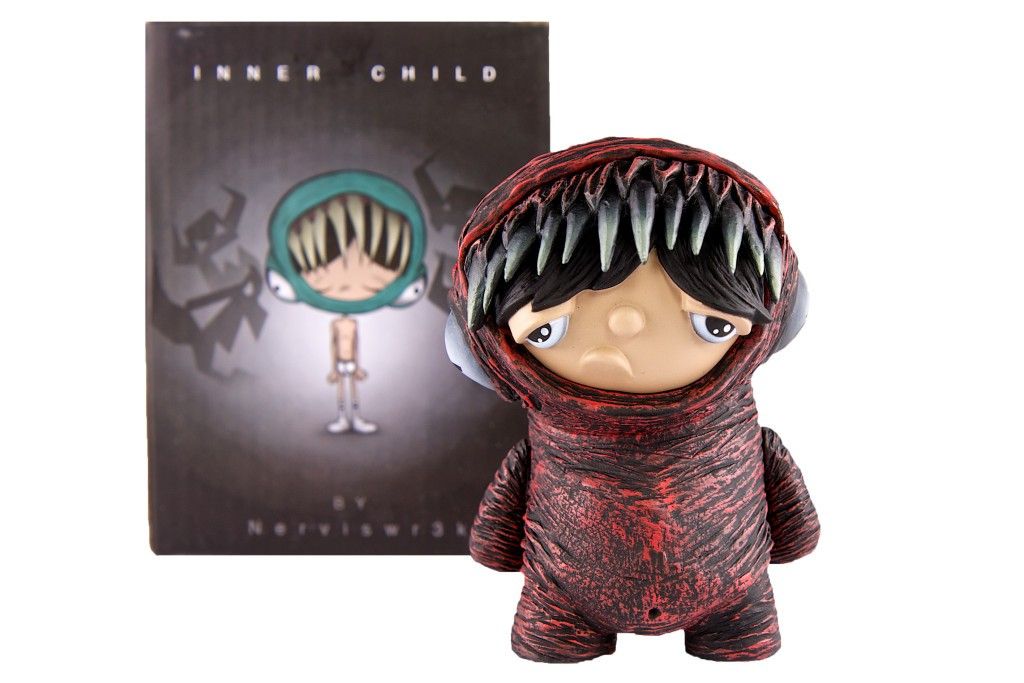 Be on the look out for TTC full review.
http://www.suburbanvinyl.com/ Facebook , Twitter and Instagram.
Nerviswr3k via http://www.nerviswr3k.com/ ,Twitter and Instgram.