A few hours ago the folks at 1000Toys TOA Heavy Industries the people behind of the most sort after high-end action figures released a tease of an up and coming product/design. Many of you have been waiting for the much talked re-issue of the orignal Synthetic Human and with the tease looking like the OG Synthetic Human no wonder the internet is at a standstill with the amount of comments regarding the teased photo. By all means 1000toys has released the CaRb and Anti CaRB as well as the Synthetic Human Test Body to keep the line going and keeping their fans happy but all eyes are still after the OG and that demand will never go away. Plenty of stupid aftermarket prices for the OG Synthetic Human (please do NO pay aftermarket prices) just be patience.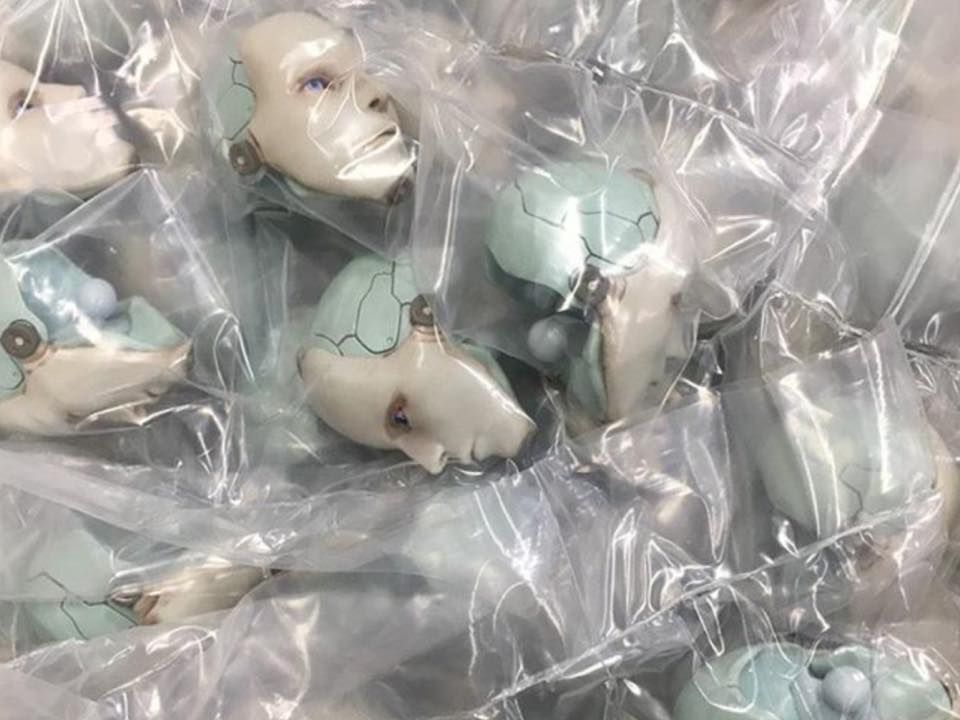 So lets shed a little light on the tease. Yes the photo does look like the OG Synthetic Human but with more depth in the paint work and a slight hit of blue in the eyes. They do quote "Guys it's getting out of control so put the fire out here. we will have an announce above a second run soon but the picture is about something else". Whatever they release it will defiantly have a revamped OG Synthetic Human face plate with a beautiful colour. Some collectors hope it's for the collectors who had their shipment messed up. If thats the case then it makes the company even more brilliant!
Well we all should prepare for 2 figures or more in the coming months, so save a little money and be prepared!
They do promise a re-issue is coming so just stay away from the Counterfeit version so the Synthetic Human, HERE's a Guide how to spot one and don't get ripped off.
You can find my review and info of the original Synthetic Human HERE and the Video review below.
[youtube url="https://youtu.be/mLmtGGZKAgE" width="1000″ height="900″]https://youtu.be/-q6KyIQkaQk[/youtube]
1000Toys CaRB- TOA Heavy Industries Compare SYNTHETIC HUMAN / Unboxing Review HERE
[youtube url="https://youtu.be/wmDqXAagDno" width="1000″ height="900″]https://youtu.be/-q6KyIQkaQk[/youtube]
To keep tabs on 1000Toys visit their Website, Facebook and Twitter