Riandi Sumadinata from Bandung, Indonesia will be holding a designer toys and collaborative works exhibitions at Lou Belle Shop. The exhibition will host his all new resin platform Edmoon Holeworld . It's pretty exciting to see new resin art toys coming to life from Indonesia. Edmoon Holeworld has all the surface area for artists to work on and the characteristics are clean-cut, plenty of imagination could easily be transferred on to the little chap and like you we cannot wait to see what artists create with Edmoon Holeworld.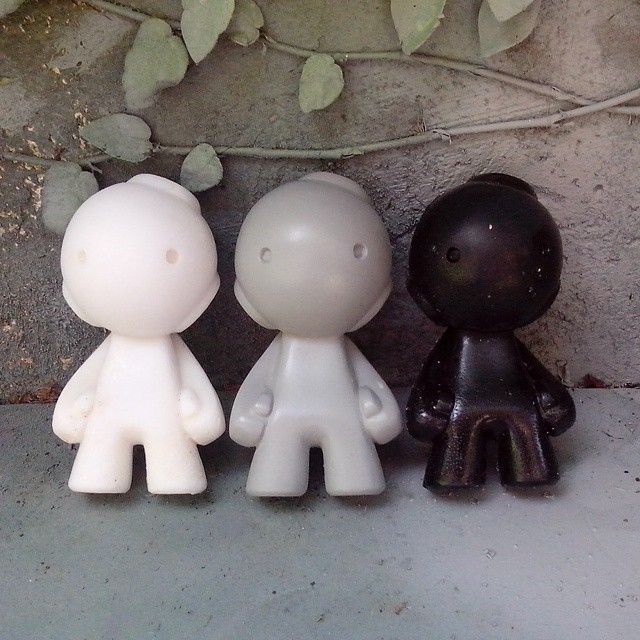 "Lou Belle Shop and Edmoon Holeworld presents a designer toys and collaborative works exhibition of Riandi Sumadinata (creator of Edmoon Holeworld and Edminion) with various industries, brands and musicians to respond a character, Edminion.
The objective of this exhibition is to introduce the designer toys in general audience and inspire someone in the circle of designer toys to develop their character in different ways. The hope, designer toys can be accepted by a wide range of people with different background until it can inspire someone to create a work in collaboration with designer toys through their ways."
The exhibition have packed with a title 'Out.cycle: Adventure of The Moon'.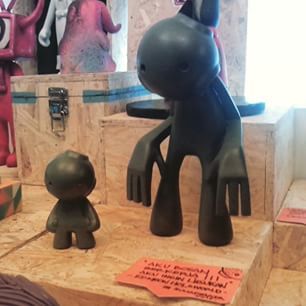 It's a story about Edmoon Holeworld, he was called The Moon. His job was to travel around the earth. One day, he was tired of always doing the same thing every day. He wanted to do something new, something fun, but he did not know what, and first he could not just leave his job. After long thought, he made Edminion, smaller version of himself to go adventure to find a way for him to get out of the routine and to gather information about the fun things could do later.
From there, the adventure of The Moon begins ..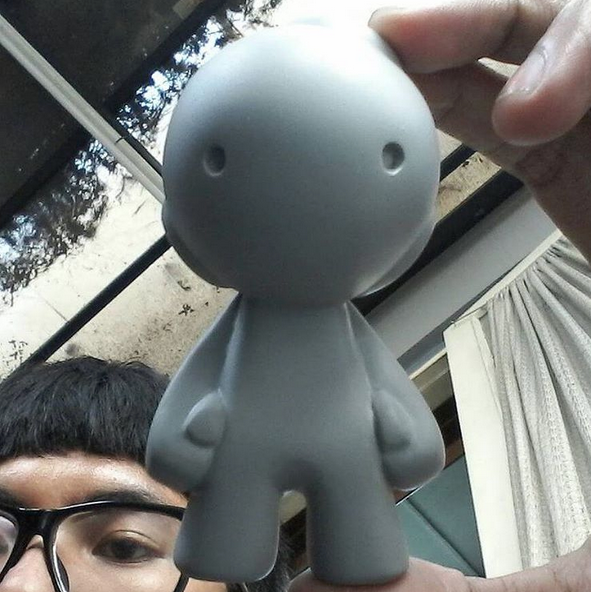 Edminions adventure is translated into designer toys form and other collaborative work with various industries, brands and musicians including:
3DMaru : 3D Printing Service
Aw Feel Good : Fishing Club
Conture : Concreate Based Product Industry
Herbsays : Herb Based Culinairy Brand
House of Puppa : Handmade Fashion Jewelry Brand
Isossible Book : Geometric Grid Sketchbook Brand
Simax_Part : Automotive Lifestyle Movement
Talk is Cheap : Storytelling Clothing Project
AFTRVSHR : Electronic Dance Music Musician
Mustache and Beard : Folky Folka Folks Band
Muchos Libre : Super Manly Wrestler Band
In addition of collaborative work, the exhibition will also be releasing '3.5" Edminion Resin Toy'. Which will be sold in limited quantities. The event will be followed by Artist Talk, who will discuss about 'The Story of Edmoon Holeworld', with Rumi Siddartha as moderator and ends with a performance from band AFTRVSHR, that brings a Mixtape that respond the Edminion. The exhibition will start October 3rd 2015, we will give you more details soon, stay tuned.
You can contact  Riandi Sumadinata via
Email                : [email protected]
Instagram           : @sumadinata / @loubelleshop
Address :http://loubelleshop.com/  Loubelle Shop, Jl. Dr. Setiabudhi No. 56, Bandung, Indonesia