One thing that SDCC ain't got and thats Melodreama's super cute resin Ice Cream Man. This 3″ resin toy is ready for you to pre-order. We see many ice-cream designer toys, but Melodreama really pulled it off with the soft colours and that cute face, not forgetting to mention the texture she has given to the Ice Cream Man. It might the the mesmerising Kawaii eyes that makes us want to press the Pre-order button.
So heres the deal, If not just pre-ordering was cool enough not having to battle with the refresh button. Melodreama has given you the option to choose the colour/ Ice cream flavour you would like, how sweet is that!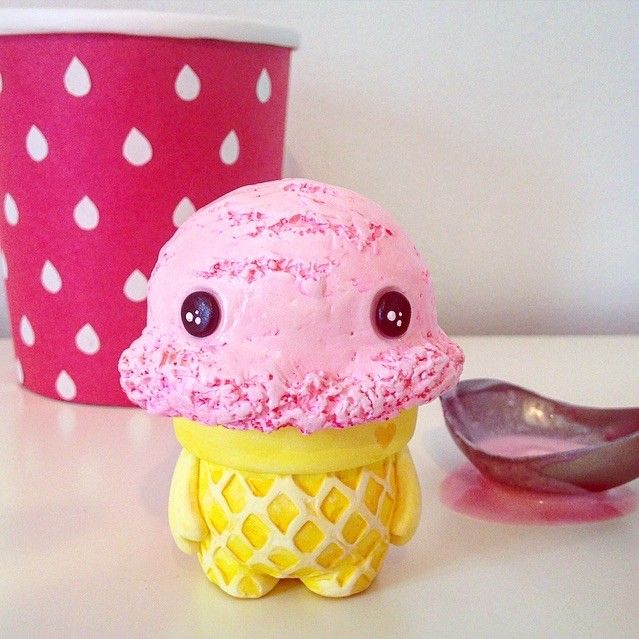 You can pre-order him Melodreama store http://melodreama.bigcartel.com/ .Priced at $45, around £29. Try and resist not to lick it.
You can Melodreama via Facebook , Instagram and Flickr.