Skinner x Unbox Industries makes brand spanking new colourway of the epic Lolgolth Gnazgoroth! for those who haven't seen it, it's one of the most detailed and narly production piece to date. with every single millimetre covered with awesomeness.
Lolgolth Gnazgoroth is one of those pieces that you look at over and over again and you can find something new that you missed out the first time you looked at it. Now in this Ice blue version its dam sexy.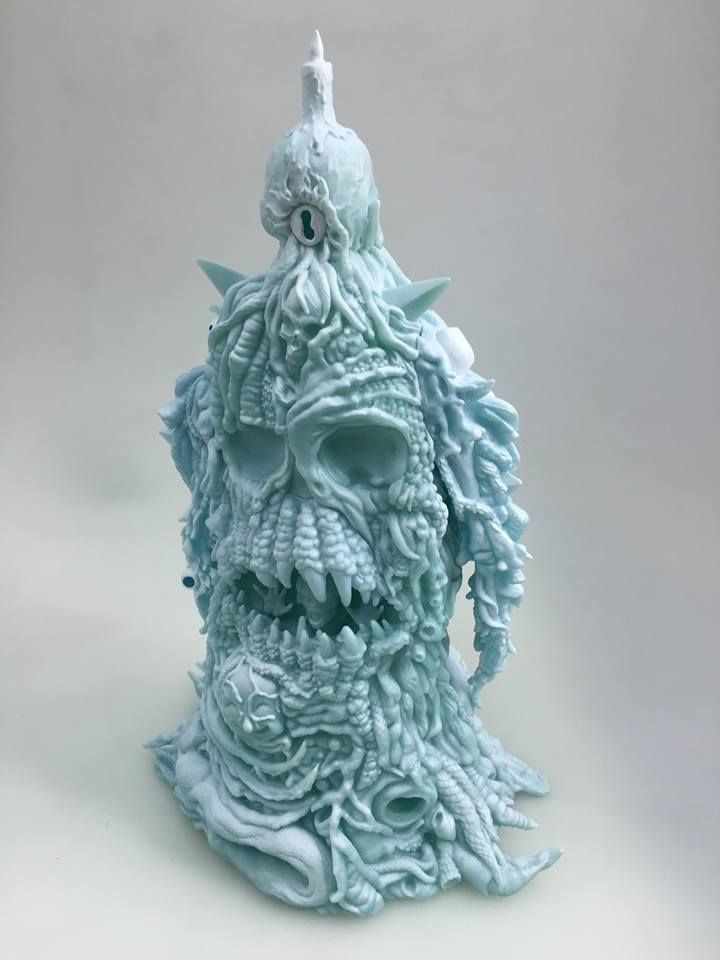 "Lolgolth Gnazgoroth the head that holds the horror..
The illuminated one, he who knows the truth of the parallel realm.."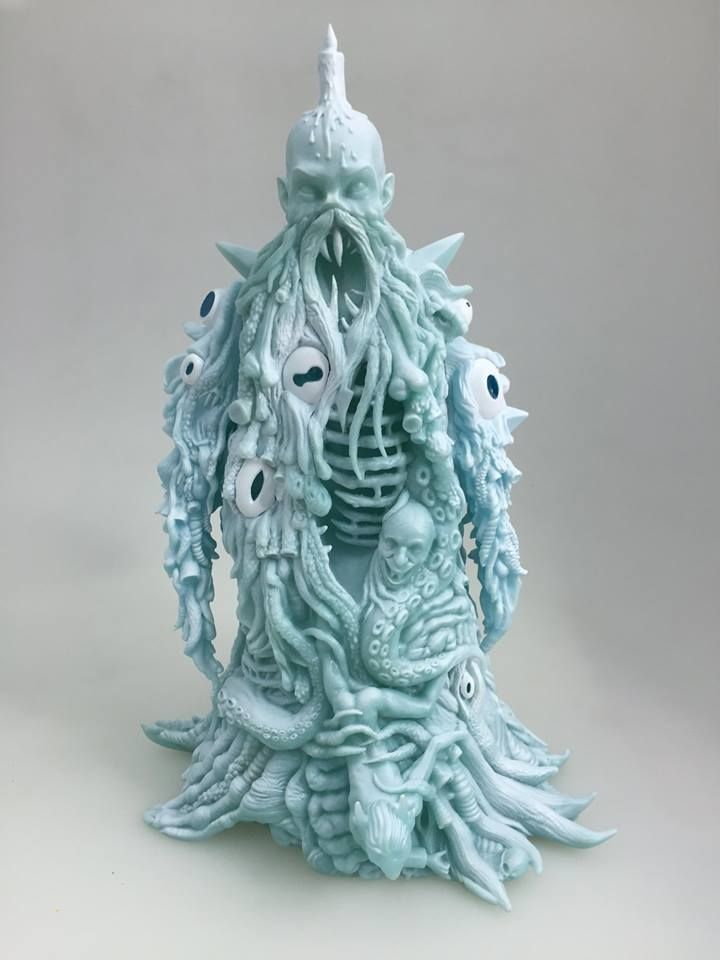 Epic right? you can see the OG colourways HERE, I prefer this and the red colourway the most as the detail comes out more. We really don't know how Unbox have managed to put all that detail into the figure especially body within the body! if this wasn't enough, It GLOWS in the freaking DARK!
[slider source="media: 25385,25386,25383″ limit="100″ width="1000″ height="1300″ title="no" speed="800″]
"Meticulously detailed and painstakingly hand finished. This is without a doubt one of the toughest projects Unbox managed to pull off!"
Go check out Unbox Industries Shop this weekend HERE to pre-order Lolgolth Gnazgoroth. Priced at $145.00, around £93. All 30 cm worth of awesomeness!
Check out more work from Skinner at http://www.theartofskinner.com/
(all info lifted from http://unboxindustries.co.uk/ )