Back in January, when The Toy Chronicle visited Huck Gee in San Francisco (covered HERE), we were allowed a glimpse in to the future of what Mr Gee had planned for the Designer Toy community. One of those glimpses included The Blanks.
[frame align="center"]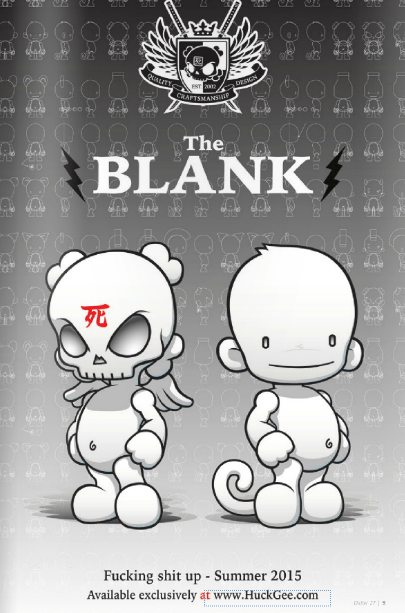 [/frame]
The Blanks are ready to "fuck shit up" as per the advertisement Huck Gee took in the latest Clutter Magazine (June Edition HERE). The Blank will be 7-8″ tall, cast in resin, small batch, made in the USA, and Huck will have complete control over their direction and future. The Blank are Huck's first DIY platform figure. There are a lot more details still to be unveiled but the first two production pieces (above) will be available before the end of summer!
We saw these beauts in all their glory back in January. Huck certainly has some awesome plans, once these bad boys start rollin' out. We cannot wait. Viva la Blank!
Ad page cmd+ctrl+4'd from Clutter Magazine, respect