If you're wondering who's Hugo & Geoff, he's Collect and Display's Mascot which was designed by non other then JC Rivera! Collect and Display brings to life their mascot with the help of Dave Boydell who 3D sculpted Hugo and Geoff and casted in the North of England by Evan Morgan. So here's the cool story that goes along with Hugo and Geoff. hope you enjoy it as much as we did.
"Its Halloween and everything is frightfully scary, everything except Geoff that is. Geoff is a discarded Halloween pumpkin, thrown aside for his lack of scare.
Whilst taking a stroll pondering on what his purpose is in this world he comes across Hugo! He approaches Hugo with his sad pumpkin face and starts to tell him about his feelings of neglect and having no purpose. Hugo picks Geoff up, looks him in the eye and tells him not to worry.
Hugo invites Geoff back to his shack in the woods and on the way tells him about how everyone in this life has a purpose although it may not always be that obvious.
Once they arrive at the shack Hugo pulls out a knife and starts to dice Geoff up into small pieces! He then proceeds to use Geoff to make his renowned pumpkin pie! Although Geoff was a little sad and felt befriended by Hugo he was ultimately happy and fulfilled, as Hugo had given him a purpose."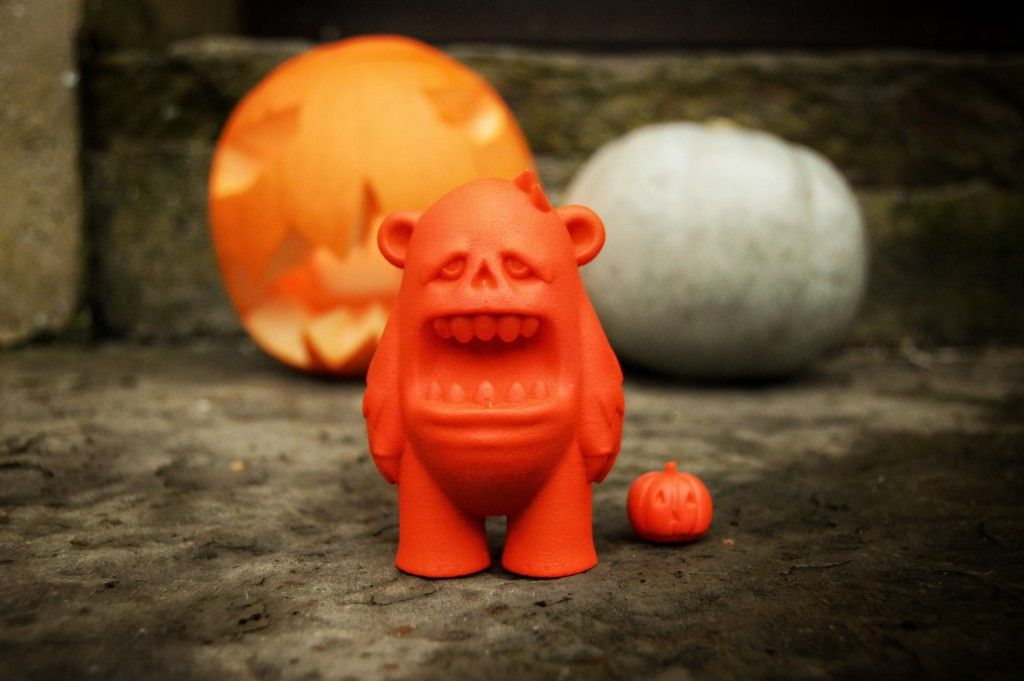 Limited Edition of just 30 pieces. Hugo and Geoff come packaged in a polybag with a Halloween themed header card. Hugo measures 3.5″ in height and Geoff is just under 1″ Priced at £12.00 each it's a bargain in our eyes. Thursday 22nd at 8pm UK time at http://www.collectanddisplay.com/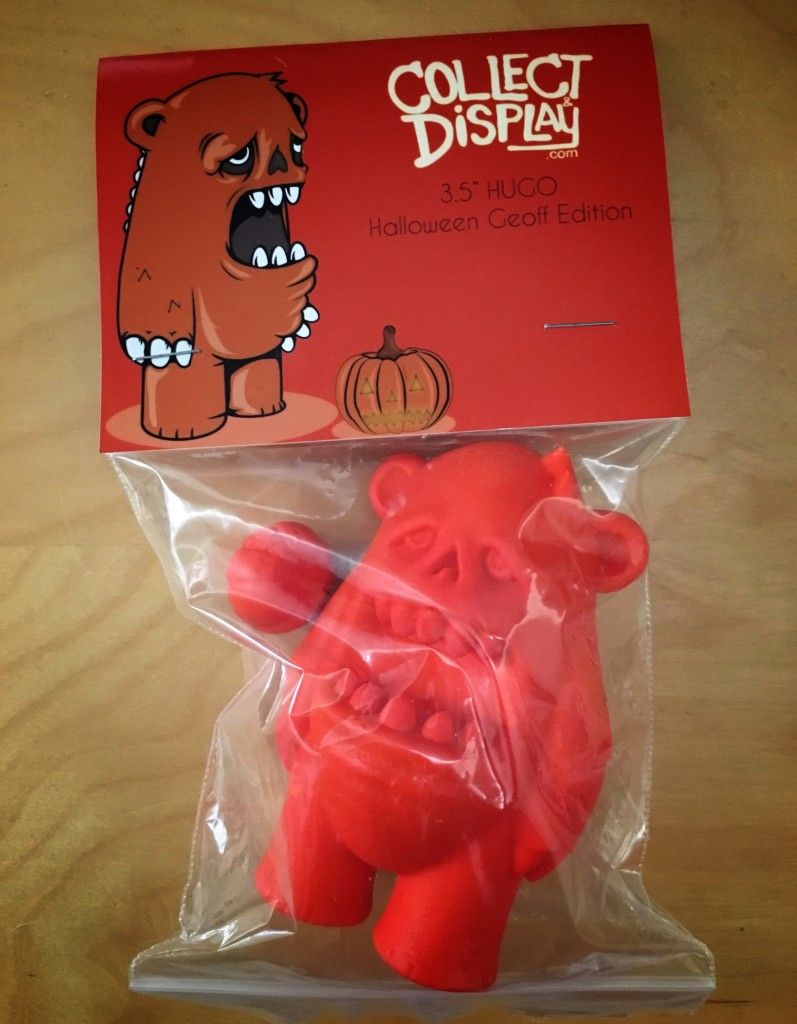 Look out for our full review tomorrow.
Made in the UK by Evan Morgan
Hugo Design by JC Rivera
Digital Sculpt by Dave Boydell
Please note: Hand cast and painted resin hand made collectable for ages 15+, may contain small imperfections and may appear slightly different to the above images.