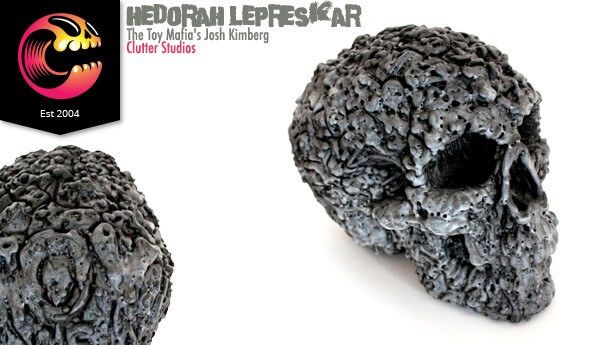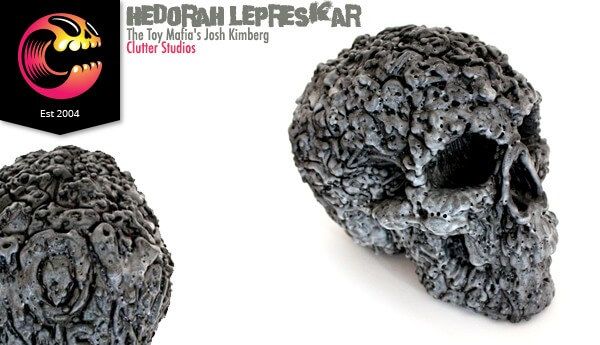 The Toy Mafia's Josh Kimberg brings the joys of darkness into the December with this crazy ass skull! Born in hellfire and left to rot in a field of disease, The "Lepreskar" is the perfect addition to any maggot infested collection of plastic joy! Mottled with patches of oozing flesh, the Toy Mafia name appears twisted into the back of the head!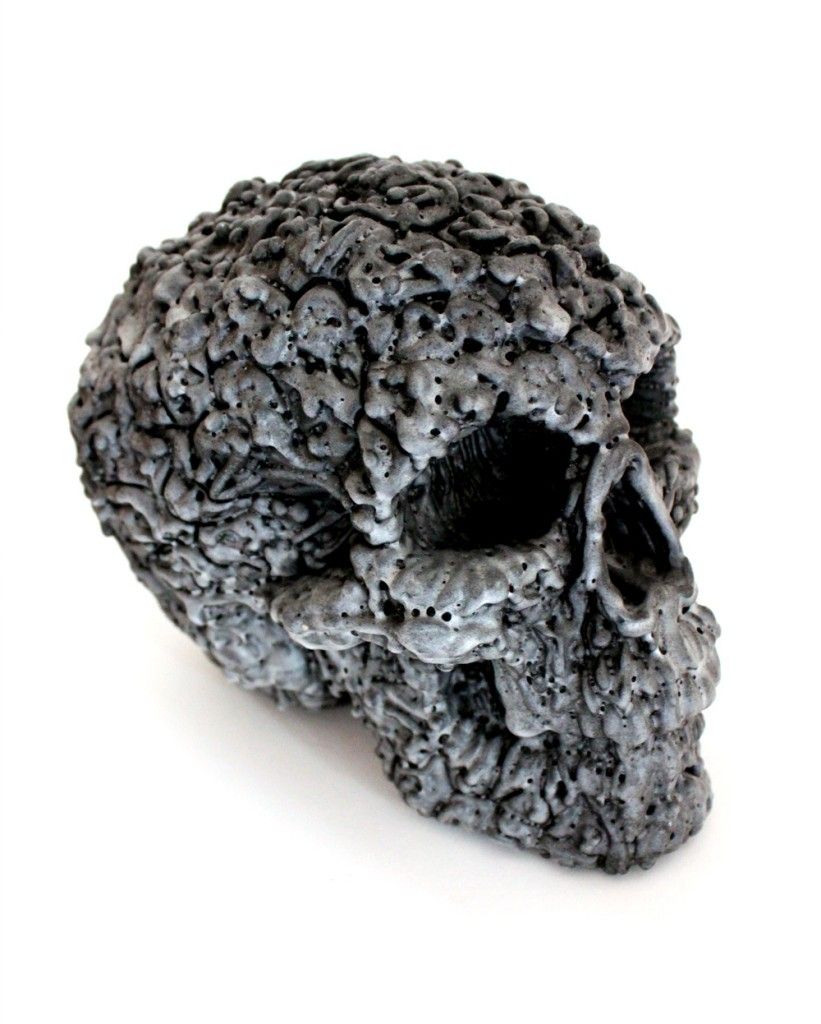 Roughly 6.5″ tall, 7″ long, and 5″ wide, this rotocast black resin piece has been coated with blackand clear rubber.
[slider source="media: 15740,15739,15738″ limit="100″ width="800″ height="800″ title="no"]
This limited edition "Hedorah" colorway, paying tribute to the classic Smog Monster kaiju, comes bagged with a header card.
You can get this badboy of a skull "Hedorah Lepreskar " By The Toy Mafia's Josh Kimberg Clutter Studios Via HERE priced at $80.00