SURF's UP! Korean illustrator & figure artist Jong Hun Ha who brought you that fantastic SKATEBOARDER HAZARD and that #LIT "Fucking Money" HAZARD resin figure series has his sunscreen on as he's launched his new resin figure "HAZARD SURFER SHOP STAFF". Once again Jonghun showcasing supreme resin production and epic finishing.
Material : Resin
.
Size : Surfer – 7 inch (bottom to head )
Surfing board – 6 inch
.
10 Hand-Made Limited Edition
.
Price : 320$ (USD) + Shiping
.
www.hifstore.com (only Oversea Customer)
–
국내 구매안내 :
.
HAZARD SURFER SHOP STAFF
.
재질: 레진
.
사이즈 : 서퍼 – 18cm ( 발끝부터 헤드끝까지 )
서핑보드 – 16cm
.
10 pcs 핸드 메이드 한정 에디션
.
가격 : 32만원 ( 국내 배송비 무료 )
.
구매: 네이버 스토어 팜 : Hands In Factory
.
http://smartstore.naver.com/hiftoy
Have you seen Jong's other art toys? Yeah, we want them too!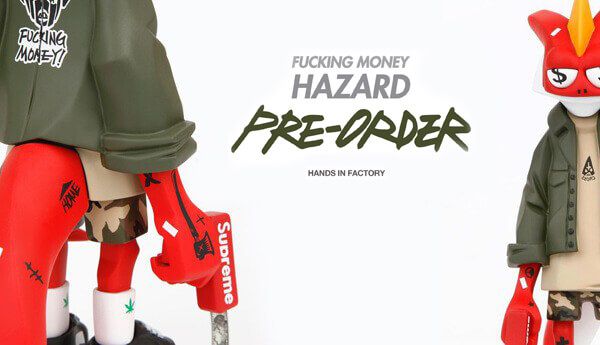 So cool I chose it to be one of my TOP PICKS of 2o16!
You can find Jong via Instagram and Facebook.
You can get your daily Designer Toy fix from our TTC Mobile App. It's free too! FREE! Download on the iPhone or Android smartphones. Search for "The Toy Chronicle" and all your Designer Toy wishes will come true! Pretty much.
Did we fail to mention IT's FREE.

.