Korean illustrator & figure artist Jong Hun Ha who brought you that fantastic SKATEBOARDER HAZARD and that #LIT "Fucking Money" HAZARD resin figure series is back with a nostalgic twist within his latest resin release. Mixing street culture with some Korean flair, meet one of the first of the HAZARD Kids Series "KERD". Who would have guessed 1955 Kermit the frog would have such a cool vibe thanks to Jong Hun Ha. But wait…. KERD isn't a FROG! Ha but he does have some kind of resemblance, tadpole? Anway we just know he's awsome.
[slider source="media: 100313,100314,100315,100316″ width="800″ height="800″ title="no"]
NOW AVAILABLE ONLINE NOW
.
Material: Polystone
.
Size: 5.5 inch
.
120$ (USD) + Shipping cost
.
WHERE:  http://www.hifstore.com/ (only international collectors )
Korean collectors – storefarm.naver.com/hiftoy
Have you seen Jong's other art toys? Yeah, we want them too!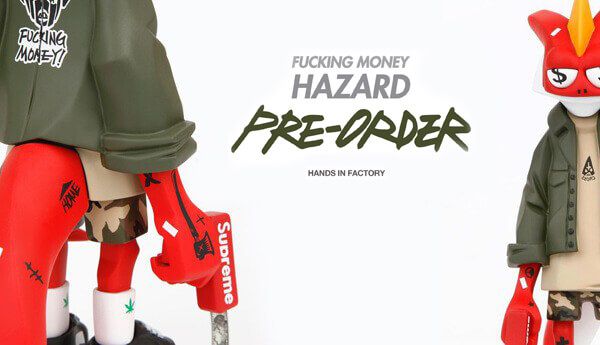 So cool I chose it to be one of my TOP PICKS of 2o16!