Not for the faint-hearted….. Hold on to your seats ladies and gentleman,  Unbox Industries has announced the return of the creepy yet awesome Florian Bertmer's The Hand Of Glory" this time we get 'MAUSOLEUM EDITION'.
"There is a light that never goes out…"

Florian Bertmer & Unbox are proud to present the return of 'The Hand Of Glory' soft vinyl prop.

Florian used his own hand to cast the Hand Of Glory and sculpted all the intricate ritual markings. The end result is disconcertingly stunning!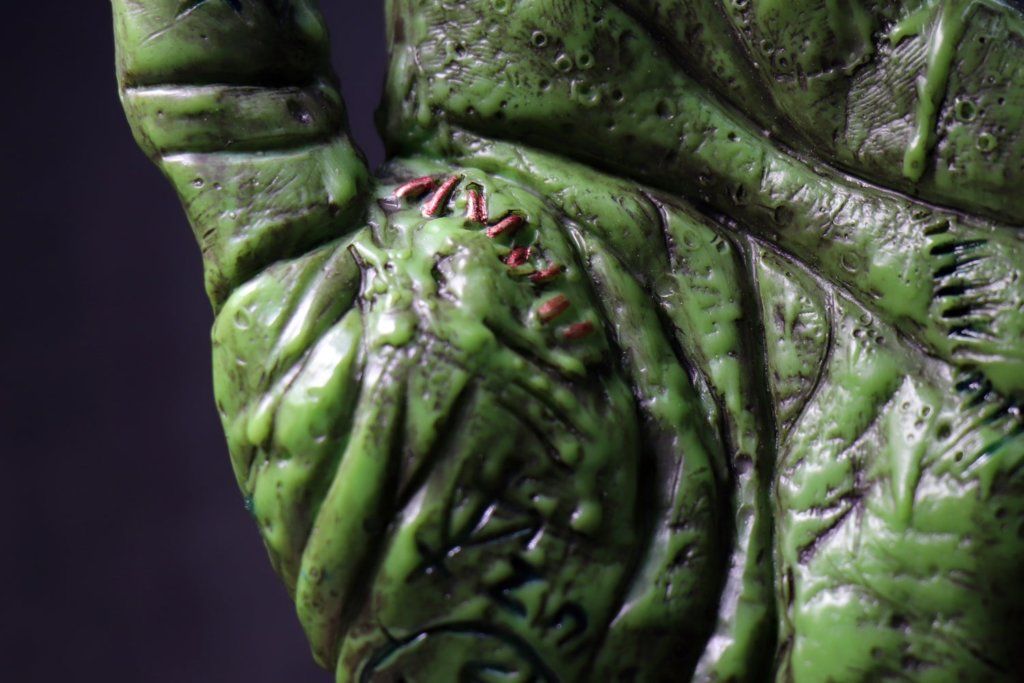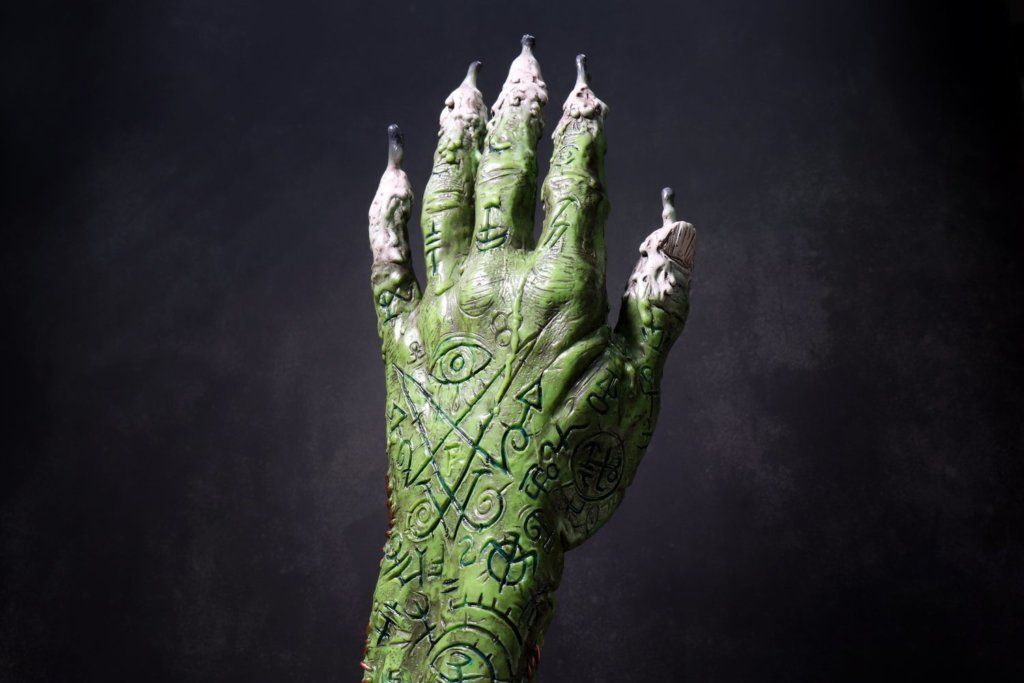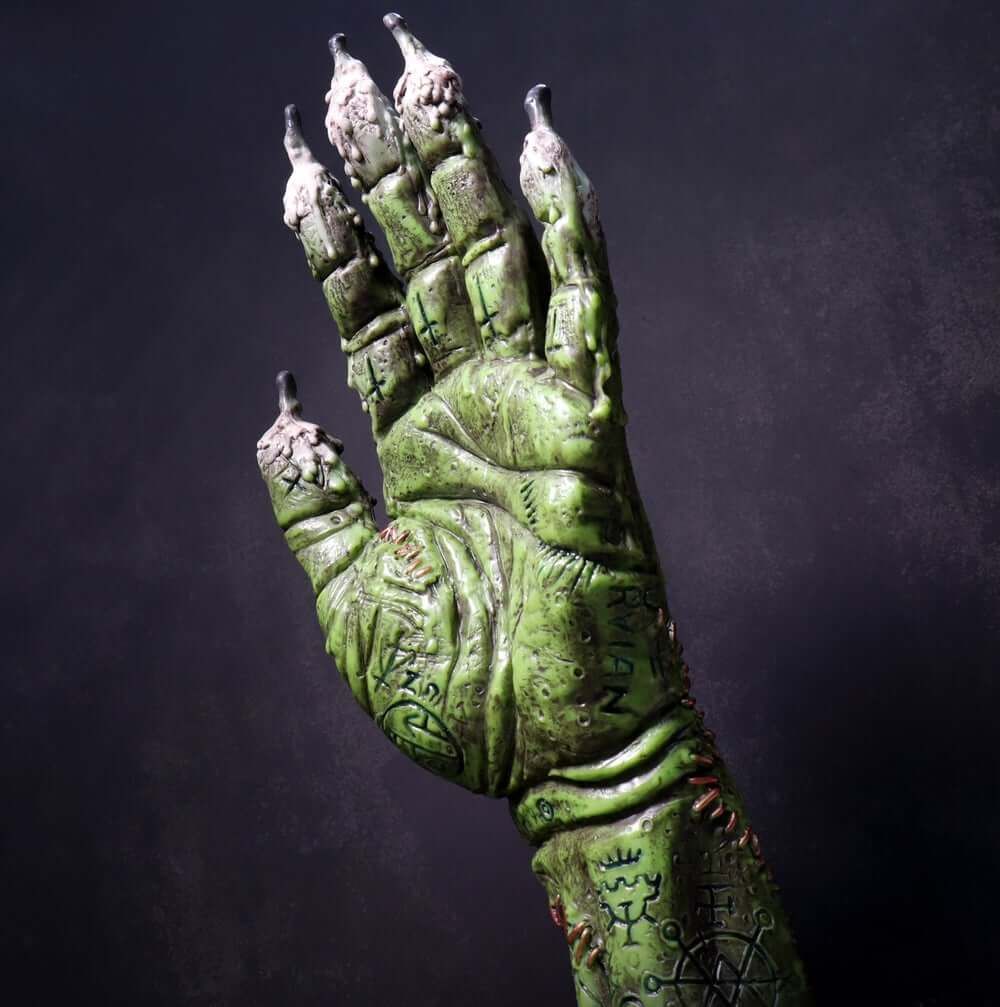 This edition is moulded in soft vinyl and meticulously hand-painted by the Unbox team. Please note that each paint application is hand-painted & may differ to the version shown.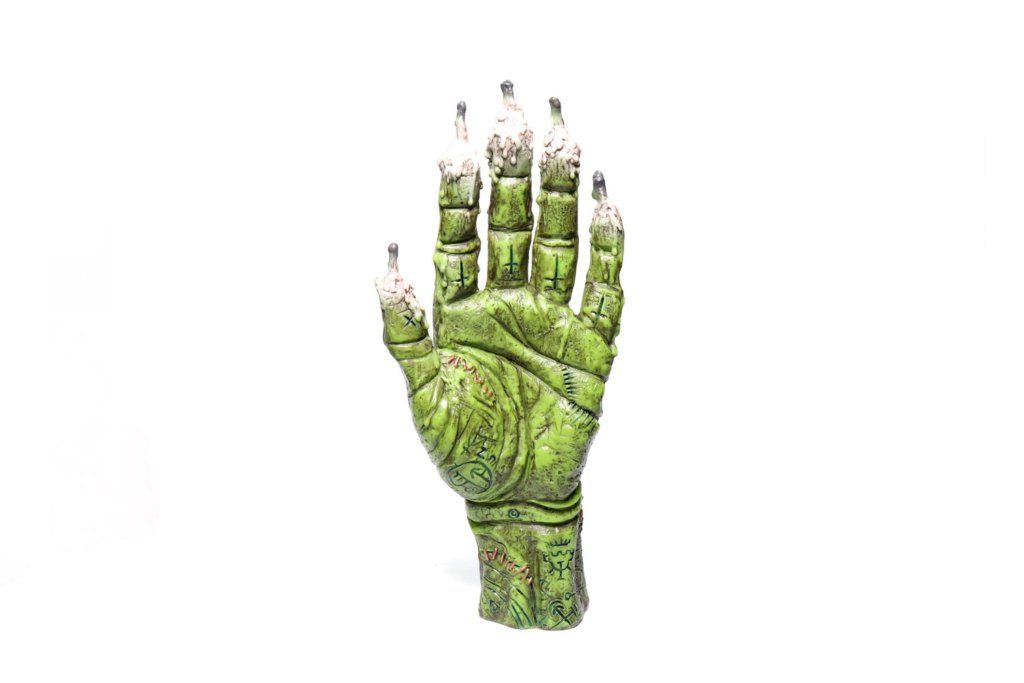 Each hand is packaged in a beautiful window display box bearing the original illustration that the hand is based on.
SIZE: 23.5 CM TALL
MATERIALS: SOFT VINYL
PACKAGING: PRINTED BOX
DESIGNED & SCULPTED BY FLORIAN BERTMER
ON SALE SATURDAY 5TH SEPT
GMT: 16:00PM
HKT: 23:00PM
EDT: 11:00AM
PDT: 8:00AM
JST: 00:00PM (6TH SEPT)
WHERE: http://store.unboxindustries.info
PRICE: $130 USD
ATTN: THIS IS A PRE-ORDER. SHIPPING IN OCTOBER
Florian Bertmer is a German illustrator from the hardcore punk, grindcore and metal scene. He has done artwork for bands like Converge, Napalm Death, The Hope Conspiracy, The Dillinger Escape Plan, Agoraphobic Nosebleed, Pig Destroyer, Doomriders, Kirk Hammett, Lucasfilm, Alamo Drafthouse and others. His early works were reminiscent of Pushead while his later works have become more influenced by Art Nouveau and Occultism. He fronted the band Cheerleaders Of The Apocalypse. He has also created several official movie posters in collaboration with Alamo Drafthouse Cinema and has designed deck art for skateboard companies such as Creature Skateboards or Substance Abuse.
Check out Florian Bertmer fantastic art work on Instagram, Bigcartel, Facebook and www.florianbertmer.com
You can get your daily Designer Toy fix from our TTC Mobile App. It's free too! FREE! Download on the iPhone or Android smartphones. Search for "The Toy Chronicle" and all your Designer Toy wishes will come true! Pretty much.
Did we fail to mention IT's FREE.