Momma! JPX x COARSE are teasing us…..HA. If you've been glued to your phones via JPX x COARSE x Carnival social media last week a teaser showing a sneaker with JPX x COARSE x Carnival as a title, floating around. One can only assume a JPX x COARSE collaboration for a special release for Carnival Store in Thailand! Today a new image has been teased and it involves a tongue. We don't have to be 007 to place a bet that its going to be a new colourway/ edition of  JPX x COARSE "Halu" for Carnival Store. Featuring the magnet for interchangeable accessory (that's if you own the previous  7″ Halu) Carnival is one of the streetwear stores to get an exclusive JPK x COARSE exclusive and from the photo shown today it should be a Black n Red colourway/ edition.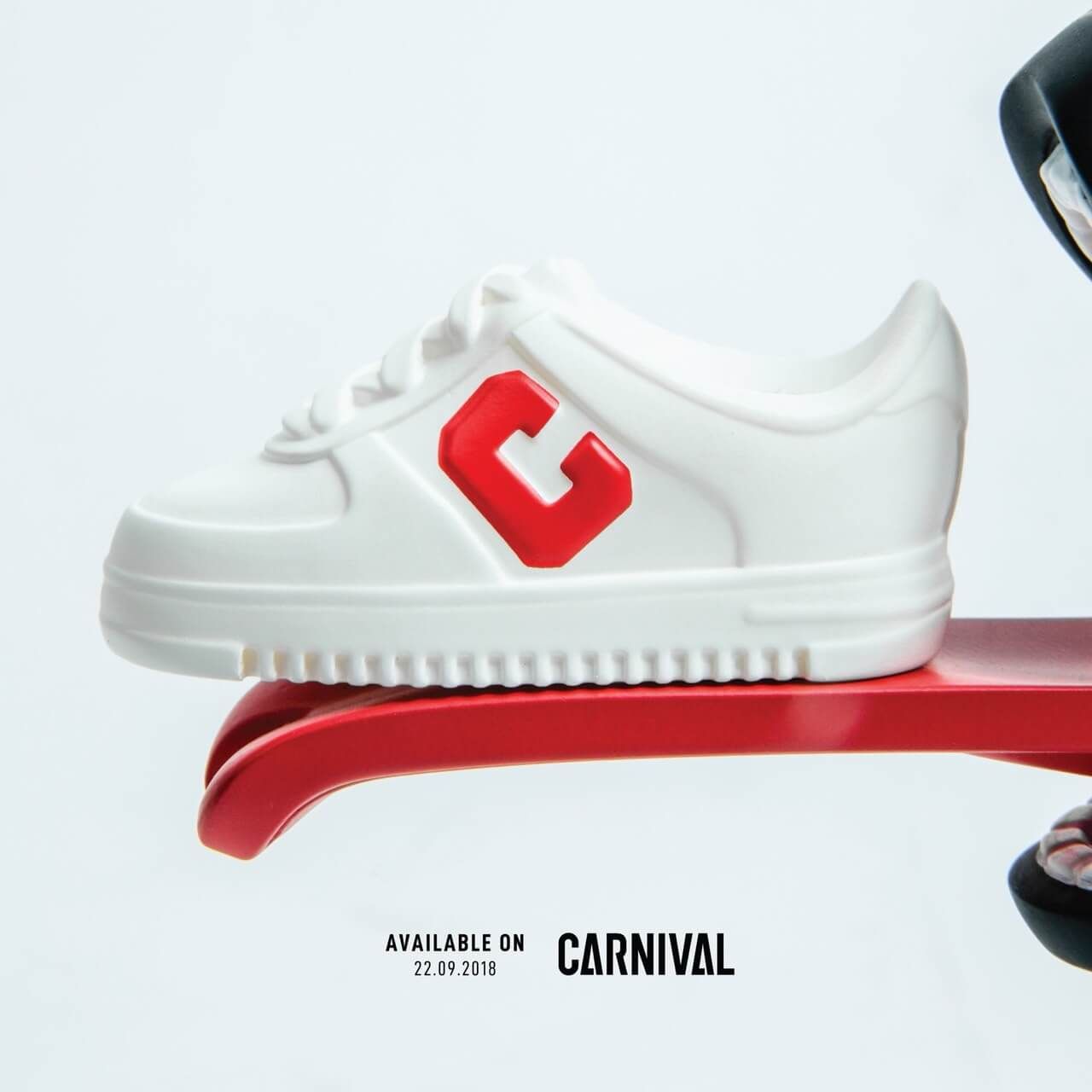 Today we also get a release date set at 22nd September 2018! Stay tuned for the full revel and release info.
UPDATE
To our surprise international order is also welcomed.
WHEN: Saturday September 22nd, 2018 Selling time: 12.00 pm (Thai time)
Location: Carnival Store (Siam Square Soi 1)
Tel: 02-252-8907
For online (Thai and international customers)
Selling price: 4200 THB (not include shipping cost)
Limit 1 pc person.
Very limited amount.
Check out our unboxing of the TTE 2018 edition below.
Carnival Stocks is the best in sneakers, street wear, sportswear and a little bit of local hi-end clothing brands. We have been appointed to be the launching account for Nike Sportwear, Adidas Original, Van Vault and Converse First String which some of them are the exclusive products that cannot be found anywhere else in Thailand.
You can get your daily Designer Toy fix from our TTC Mobile App. It's free too! FREE! Download on the iPhone or Android smartphones. Search for "The Toy Chronicle" and all your Designer Toy wishes will come true! Pretty much.
Did we fail to mention IT's FREE.