Here's the Gold Rush! Debuted at BTS 2018 with this vintage gold was CLASSICBOT CLASSIC 80's GOLD edition and as promised the online release allocation of 40 pieces have now been launched! Forget your Iphone Xs MAX, you Apple fanboys won't won't see these available at your Apple stores, HA. Like we said previously, If Hugh Hefner or Steve Jobs was still around this could be a tribute with this Classicbot Classic Gold edition. Classicbot x Playsometoys already releasing IBOT G3 per-orders this Classicbot Classic Gold will joined the online release a few hours ago.
A special edition limited to only 50pcs worldwide. It debuted in the Beijing Toy Show. Classicbot Classic 80's Gold Limited Edition reminiscent the glamorous days of the 80's. It rocks a glittering gold paint with the classic "Hello" slogan.

Each figure and accessory is customised personally by designer Philip Lee.

Like the normal version, each figure is about 10cm tall. He comes packed in a mini cardboard box, carries a "font suitcase" in his hand and is accompanied by his friendly mouse (model g5431b).

Detachable arms are held on by magnets – the perfect way to turn Classicbot Classic into his pure computer form.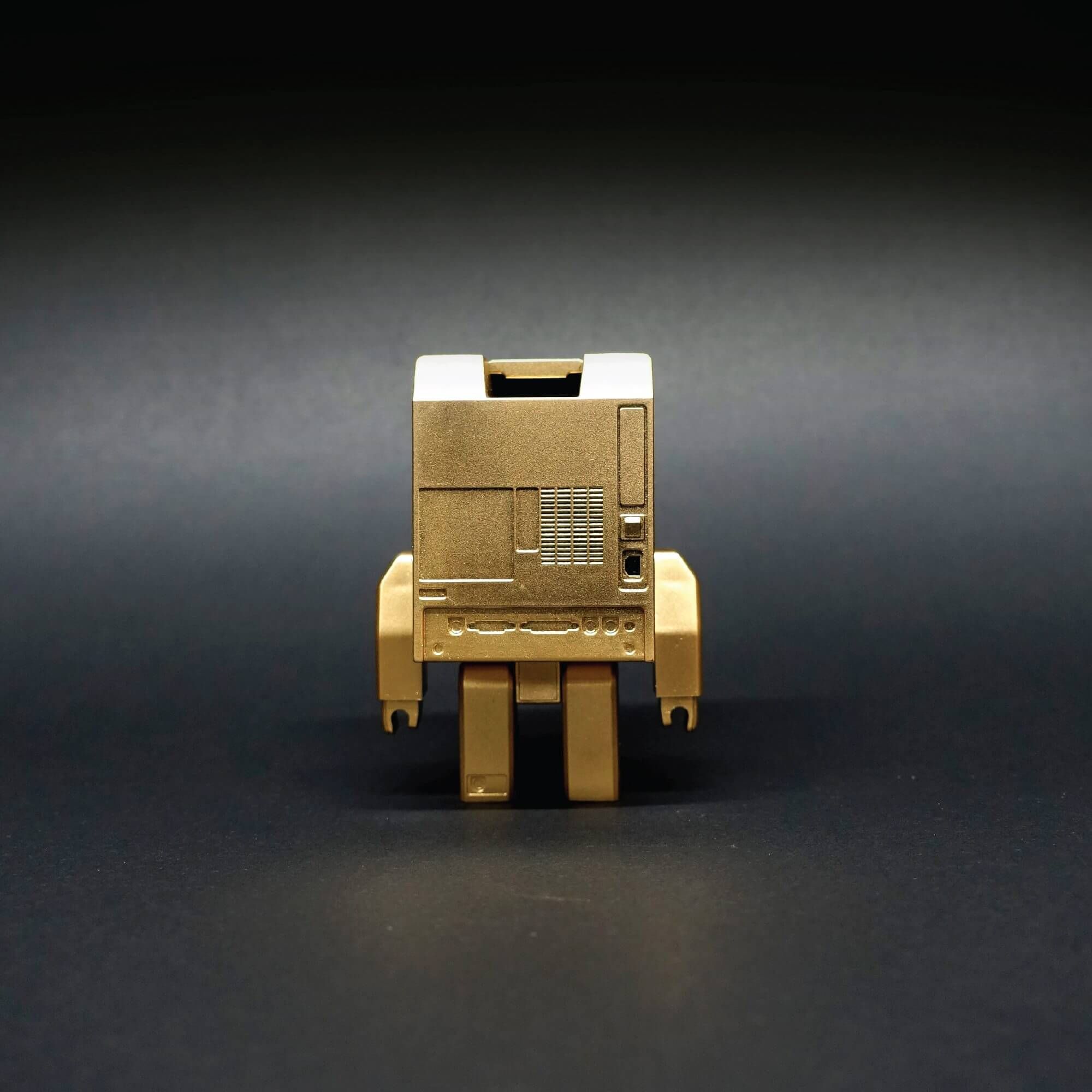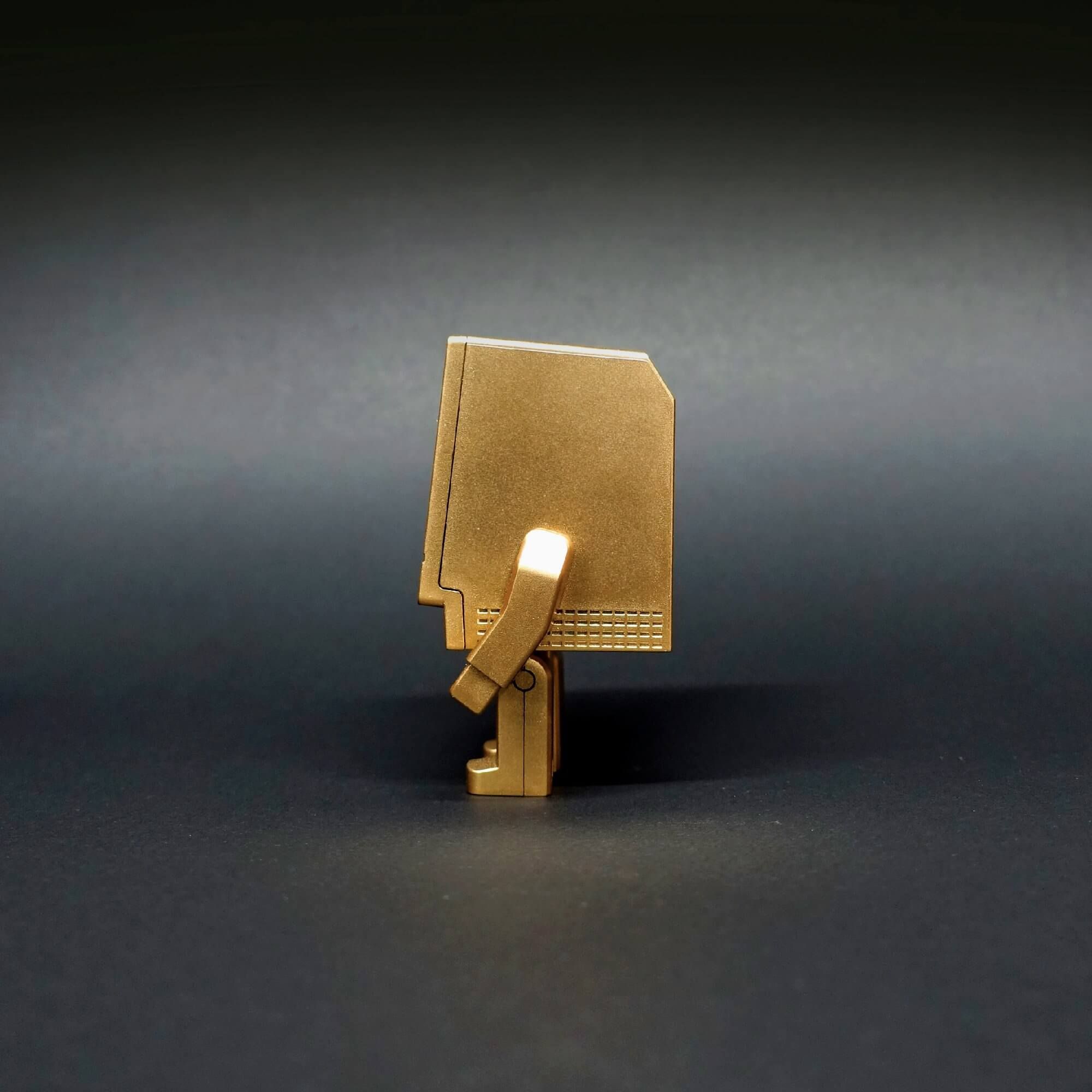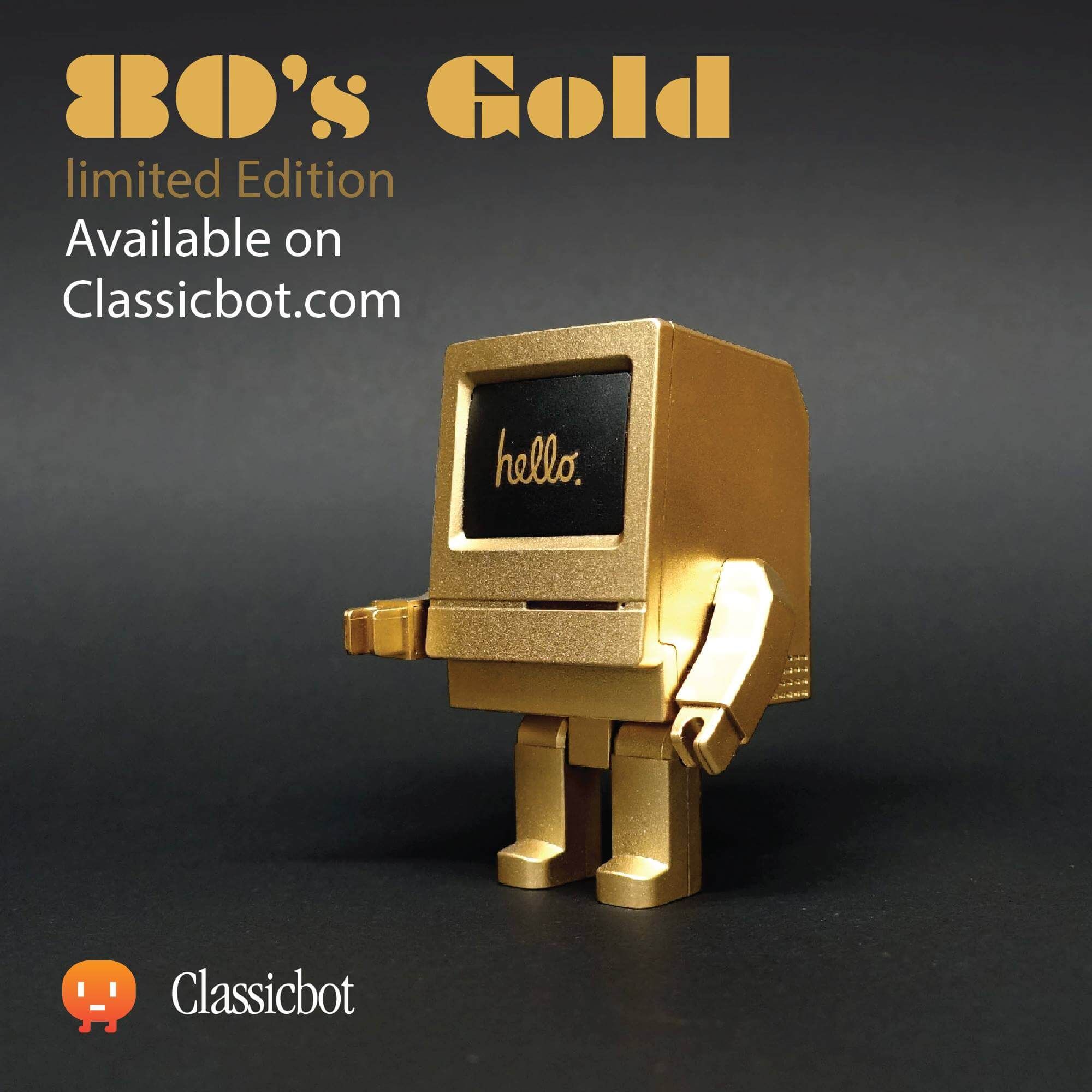 EDITION Size: 50 (40 online)
WHEN: NOW
WHERE: head over to https://classicbot.com/store/ before they disappear for good.
PRICE: $58 USD
Get your 80's Gold Limited Edition on the official site.
There are 40 available online now. Let's start the Gold Rush!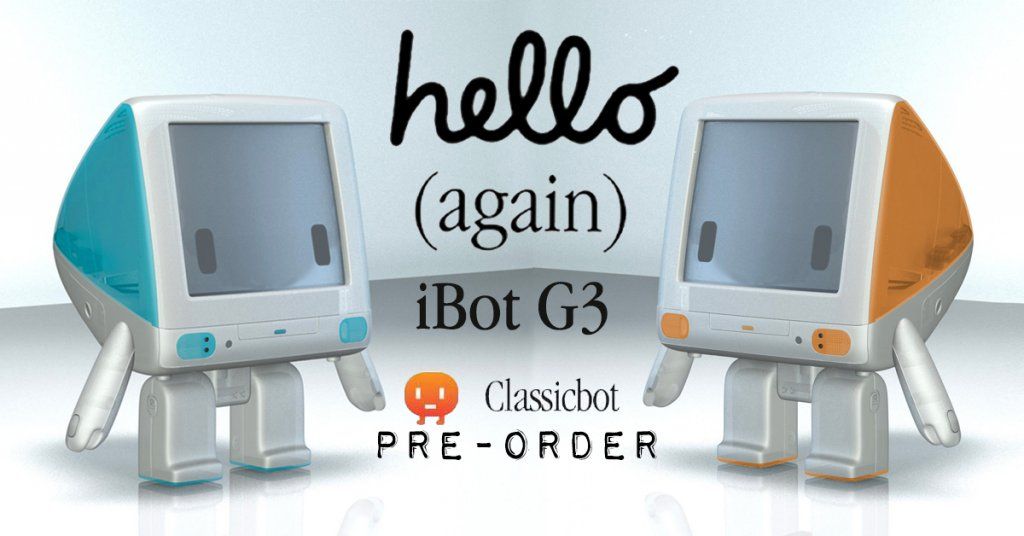 Look out for more Classicbots! If you missed out on the original classic version you're in luck head over to https://classicbot.com/store/ before they disappear for good.
Our LIVE unboxing of the Classicbot classic below.
LIVE stream at Playsometoys booth at TTE 2017. Check out the prototypes too!
You can get your daily Designer Toy fix from our TTC Mobile App. It's free too! FREE! Download on the iPhone or Android smartphones. Search for "The Toy Chronicle" and all your Designer Toy wishes will come true! Pretty much.
Did we fail to mention IT's FREE.
https://playsometoys.com/ Instagram , Twitter and Facebook.
Classicbot is a brand created by playsometoys, an independent toy company in Hong Kong.