Last year we saw the excellent colourway for the first release SECRET BASE x atmos "Gremlins Gizmo X-RAY" and this year sees the release of the X-RAY  Neon Green version! SECRET BASE x atmos take on a new licence, none other than GREMLINS!  Transforming the adorable GIZMO into soft vinyl (Sofubi if you're a cool kid) Ever wondered what the insides of Gizmo would look like? Here's your chance.
REMEMBER never feed him after midnight!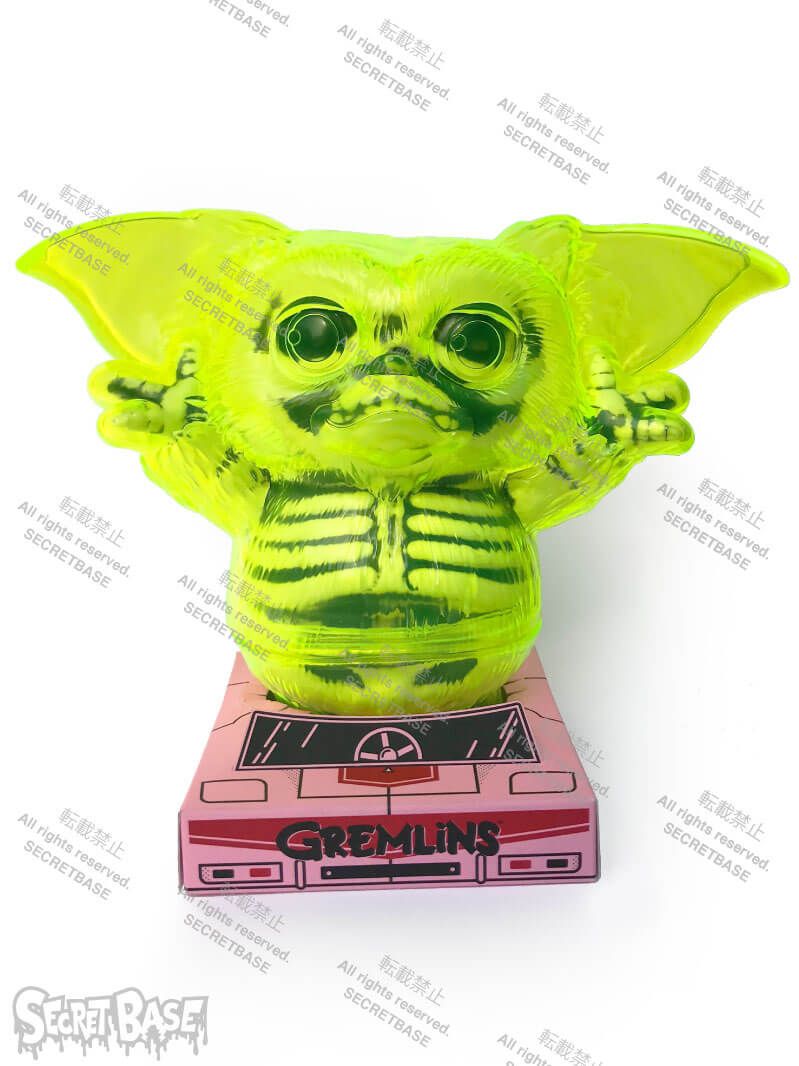 This is the new color way of gizmo but it's also that this color is new comer in this soft vinyl toy world.We mean, ONLY SECRET BASE uses and produces the toy with this clear vinyl at this moment.

We want you to keep your eye on the point that the color is neon yellow but we made, produced and realized it with clear vinyl. You can capture it if you will take this toy under the light place.

As you see the pictures, the surface of around cutting part is also in beautiful neon yellow color like acrylic plate and uranium glass.

If we will use the black light, the impression would be different.
That's damn neon color and gizmo has the atmosphere like SF movie!
I think the element of green is little bit strong at the dark place.

The surface of cutting part is also looks very nice and I believe you can make a difference with this neon clear vinyl with other sort of vinyl.

Please check this Gremlins gizmo X-RAY Ver. Neon Cut Vinyl Color in Yellow, especially this clear neon vinyl which is new in this vinyl toy world- SECRET BASE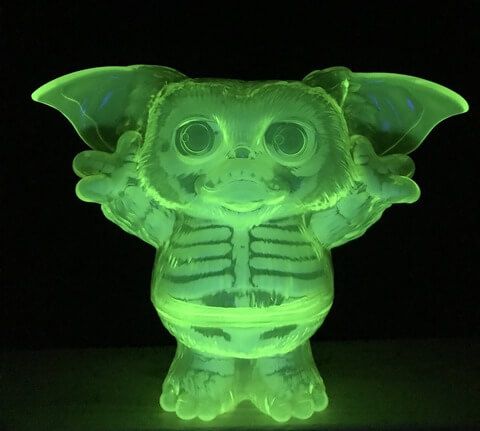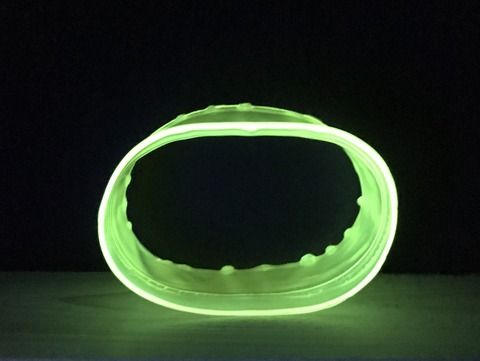 [box title="Important Details"]
Size H 150 mm
HOW TO ORDER
INTERNATIONAL orders.
When you have products you would like to order,
please write or email the following information in English or Japanese HERE. https://www.secret-b.com/contact/product/915
3.

Your home address and country
4.

The products name what you would like to order
5.

The quantity how many you would like to order
6.

If your paypal account is different from your email address,
your paypal account and email address.
Email and reply about the availability within 48 hours after we get your order email.
Please email your decision whether you will order within 48 hours after you get our above-mentioned email and check the price including the shipping rate.
Final decision via e-mail again, we will put your ordered stuffs aside.
If SB could not confirm your emails within 48 hours, SB regard you cancel your order automatically even though you have any reasons.
Price 
13,824 yen
(tax included)
[/box]
[slider source="media: 94610,94608,94609,94606″ width="740″ height="1000″ title="no"]
If you want to get your Designer Toy news first, you should look to download our new TTC Mobile App. Designer Toy news direct to your smartphone. No dealing with social media algorithms. It's FREE.
(all media and info lifted from SECRET BASE x atmos)