Yesterday Scotty Wang x ToyZero Plus have you all Demon Craft "Ganso Daruma", if that wasn't enough to satisfy your needs then check THIS! Demon Craft "Judo Master Edition" inspired by the WonderFestival apricot colour. 
JUDO has been hailed as a national martial art in Japan. The philosophy of Judo practice based on the principle of "softness controls hardness" and "mutual welfare and benefit", with the goal of training and educating in both physically and mentally, rather than just a simple win or lose athletics. As for our first show in Japan, Demon Craft will become a "JUDO MASTER", sharing his skills with all the Japanese fans!
TOY0+ and Scotty Wang are introducing "Demon Craft.Judo Master",based in apricot colour (WF theme colour) by carrying a black belt in Judo suit, with a translucent removable head whether you could sightly see through the inside part. "Demon Craft.Judo Master" will be available as an EXCLUSIVE item at Wonder Festival 2018 [Winter]!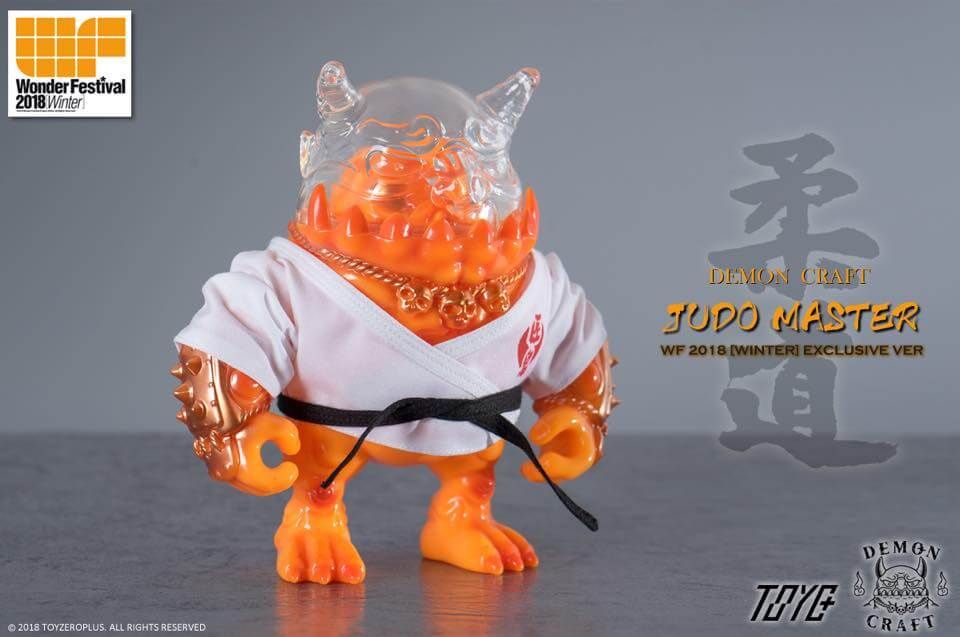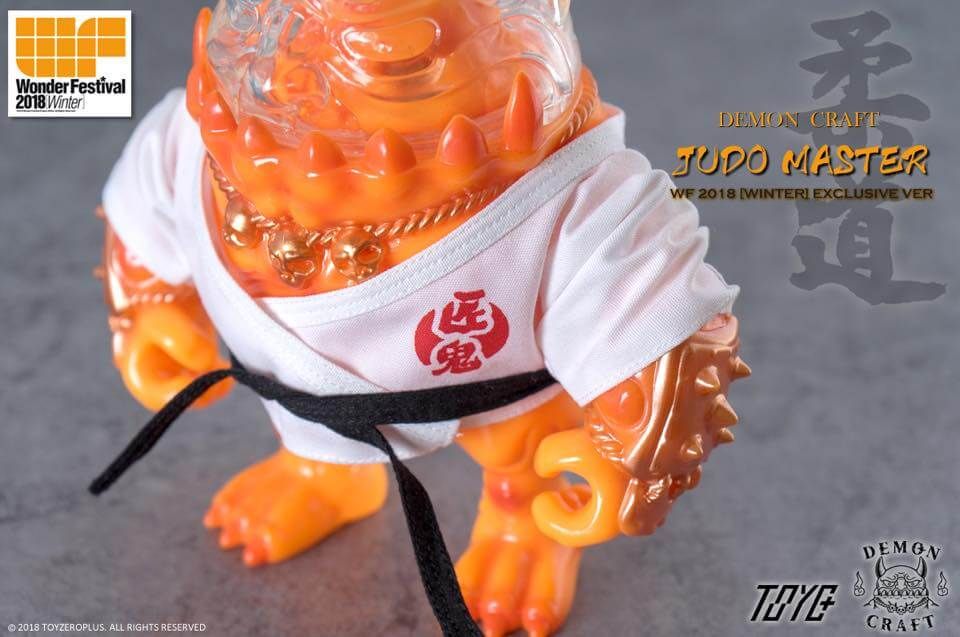 [box title="Important Details"]
Demon Craft.Judo Master [WF2018(W) Exclusive Ver]
Price: JPY$12500/PC
Wonder Festival 2018[Winter] – TOY0+ Area: 5-07-10
[/box]
If you want to get your Designer Toy news first, you should look to download our new TTC Mobile App. Designer Toy news direct to your smartphone. No dealing with social media algorithms. It's FREE.
http://toyzeroplus.com/ for more vinyl goodness.