Time to break out the wallets for a new wooden KAWS release this week. The Good Intentions release, made by Karimok, in stunning walnut.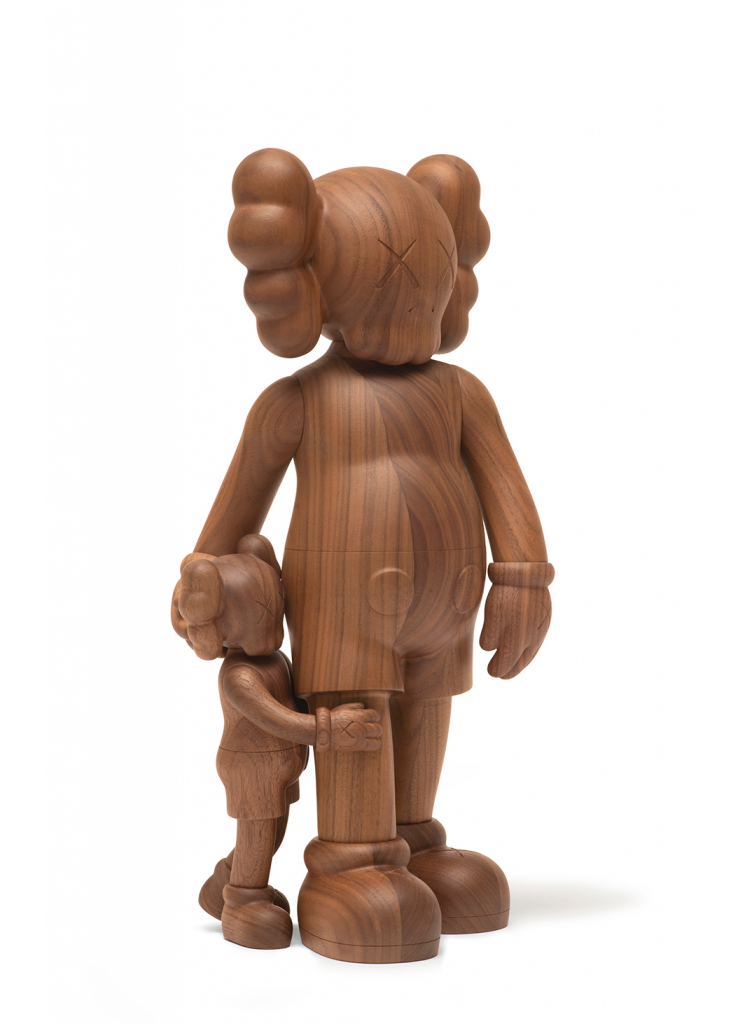 Good Intentions features the almost 16inch larger companion, along with an almost 8inch smaller companion. The set is priced at $15,200 which includes shipping & handling in the price. Good Intentions is limited to 100 pieces + 20AP sets. Submit your information using the button below by Wednesday, August 4th at 12 PM EST (5pm BST) to be considered in the lottery.
---
KAWS Social Media
Facebook: https://www.facebook.com/KAWS/
Instagram: https://www.instagram.com/kaws/
Twitter: https://twitter.com/fyKAWS
---
If you want to support The Toy Chronicle, we have a number of options available to you. We have started to stock a wide range of releases that we think you will enjoy. Ranging from production pieces from Superplastic, Unbox Industries & POP MART, to original pieces from our favourite artists like Sank Toys, Quiccs & Czee13. Purchasing one of our pins also really help. A quick, cheap way to also support the TTC is by making a small donation. These can all be completed below through our online shop. We appreciate all the support! Thanks!