Back in August HERE, our exact words were, Bottoms up! You won't find these Goldfish at your local carnival/fairs! Shaken not sturred as Thailands Nut Hongloy x ZPELL ART presents to you all Goldfish Cocktail Sunrise x Ocean version. This 11-month project is nearly ready to launch and the first release is nearly complete and Nut is currently refining as we speak. Nice concept for sure and we can't wait to see the Goldfish Cocktails in person. Nut has officially set a date for the pre-order today. Watching the process of the making of Goldfish Cocktail made us want one even more.
My Vision begins with my obsession of seeing animals' beauty. So I would like to create the work that can represent the combination of the animals' beauty, modernness, and arts together – Nut Hongloy x ZPELL ART
Check out The Making Of Goldfish Cocktail below.
[youtube url="https://www.youtube.com/watch?v=tA3-Iw05H9g&feature=youtu.be"]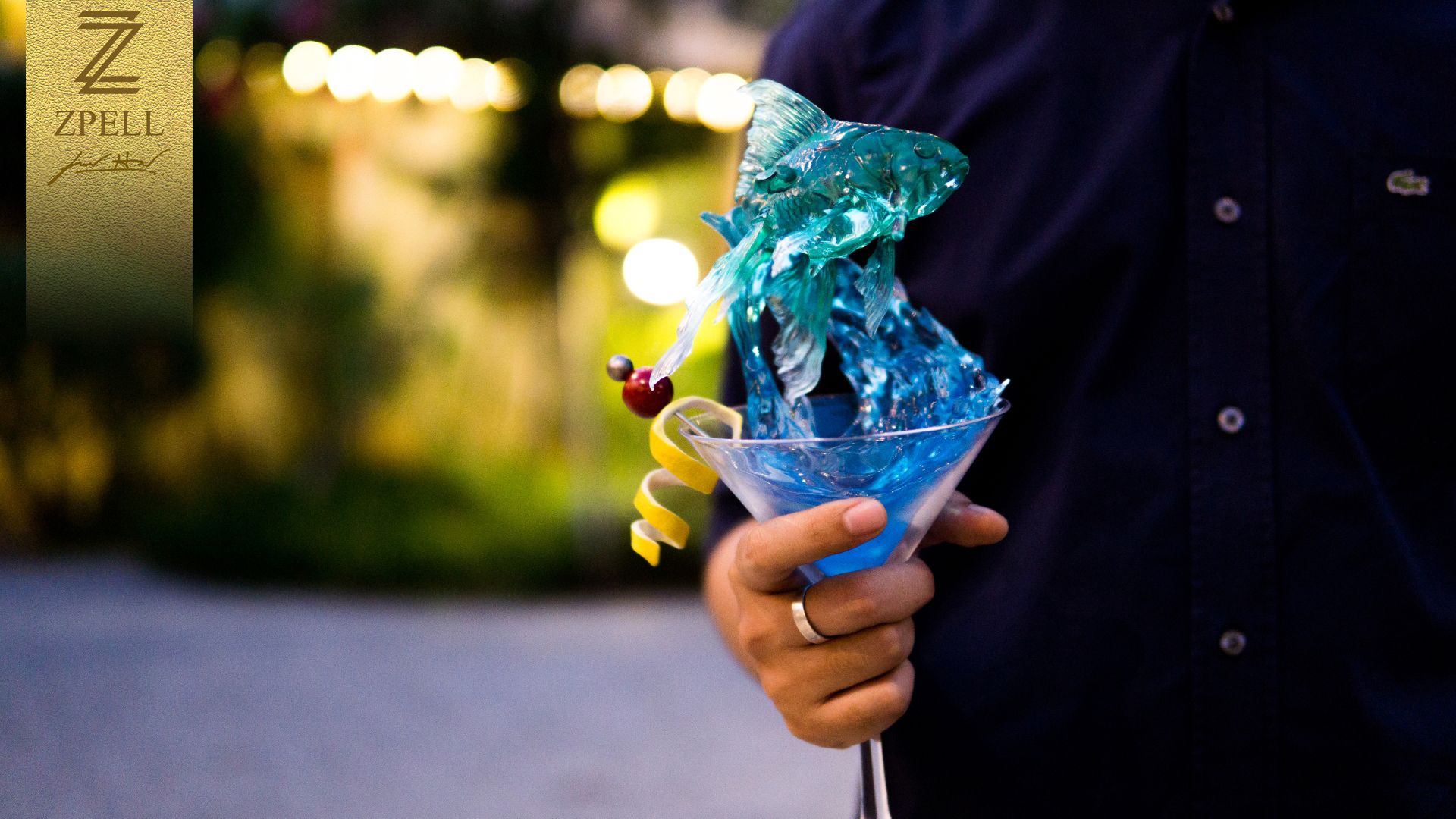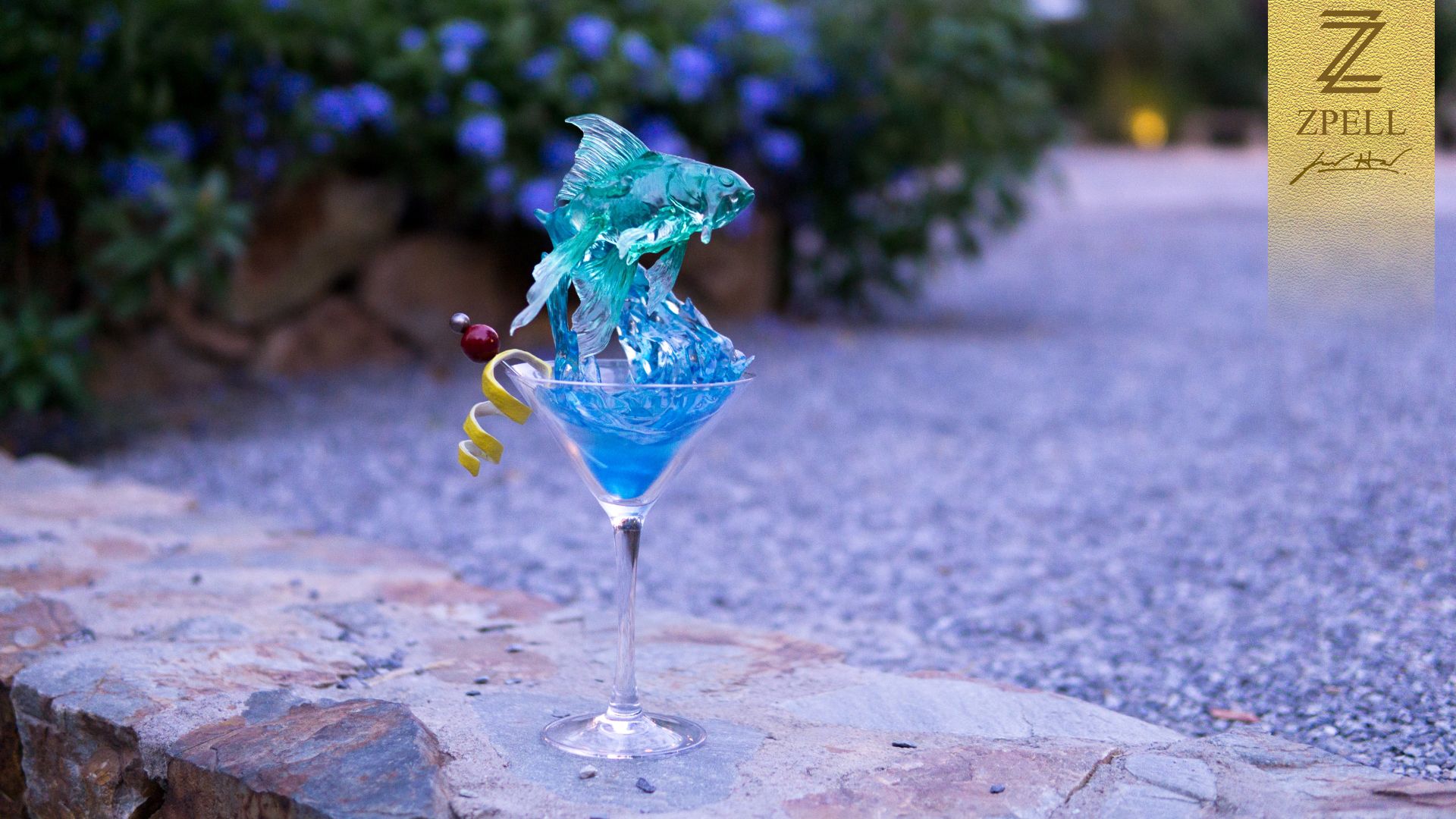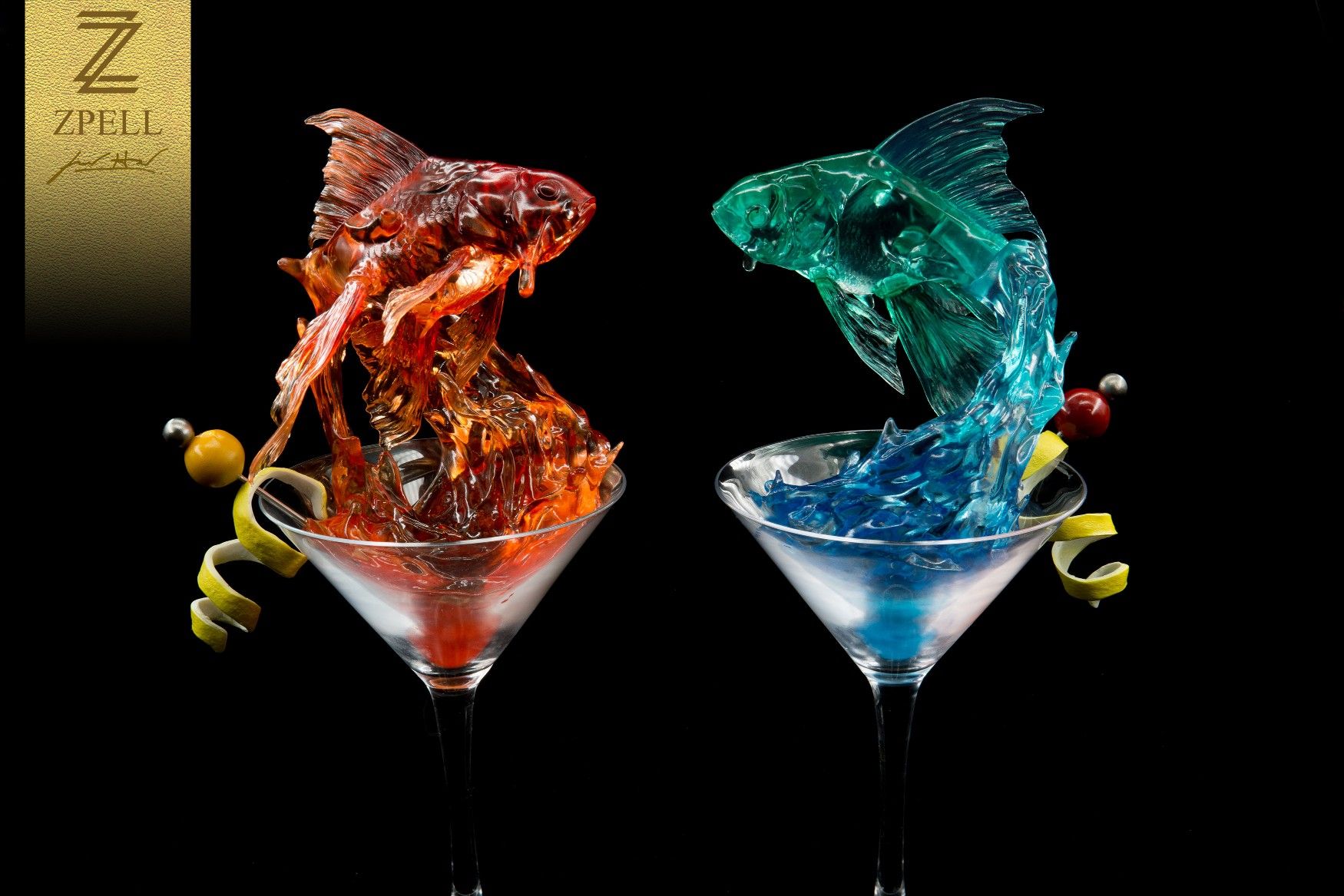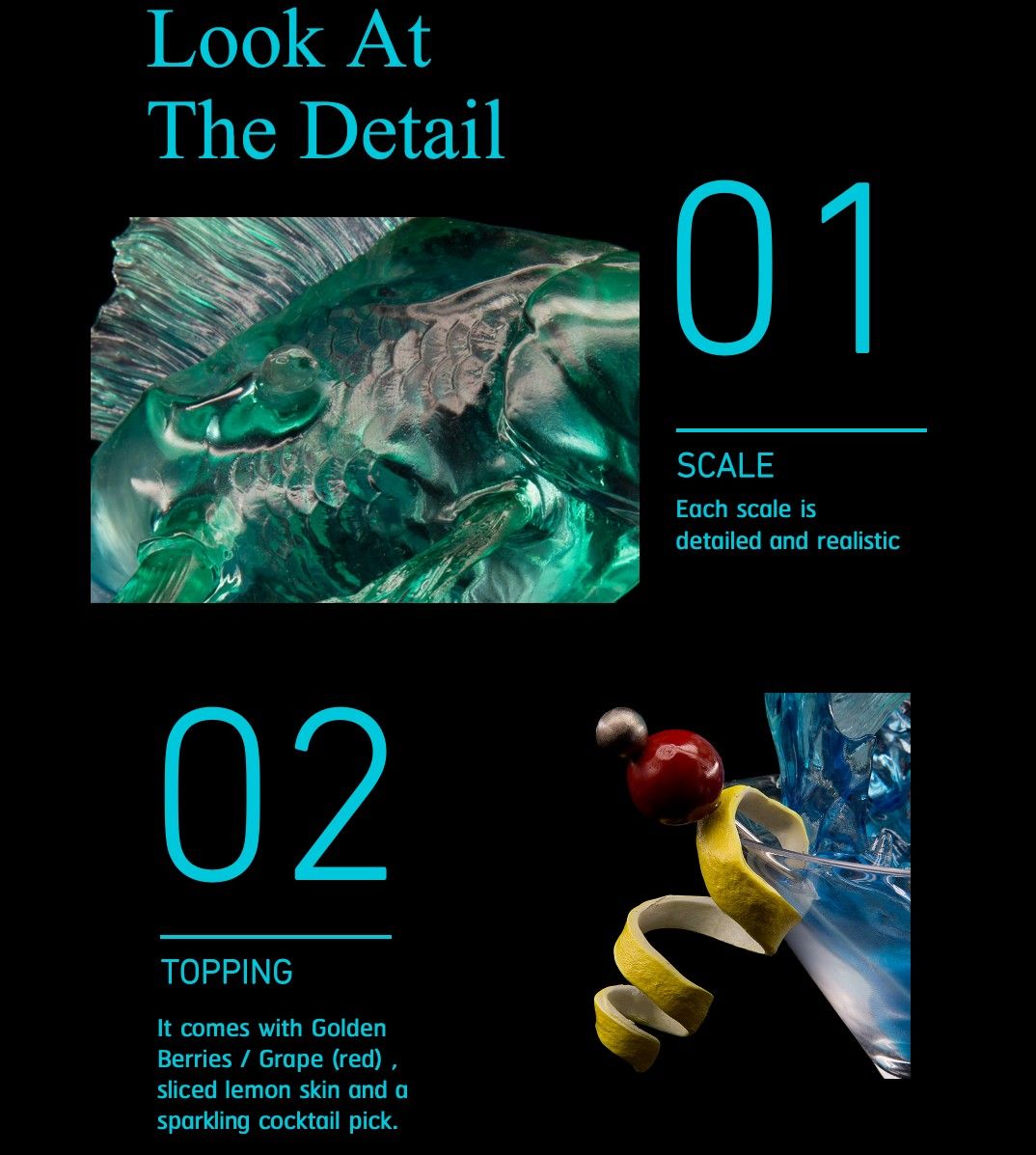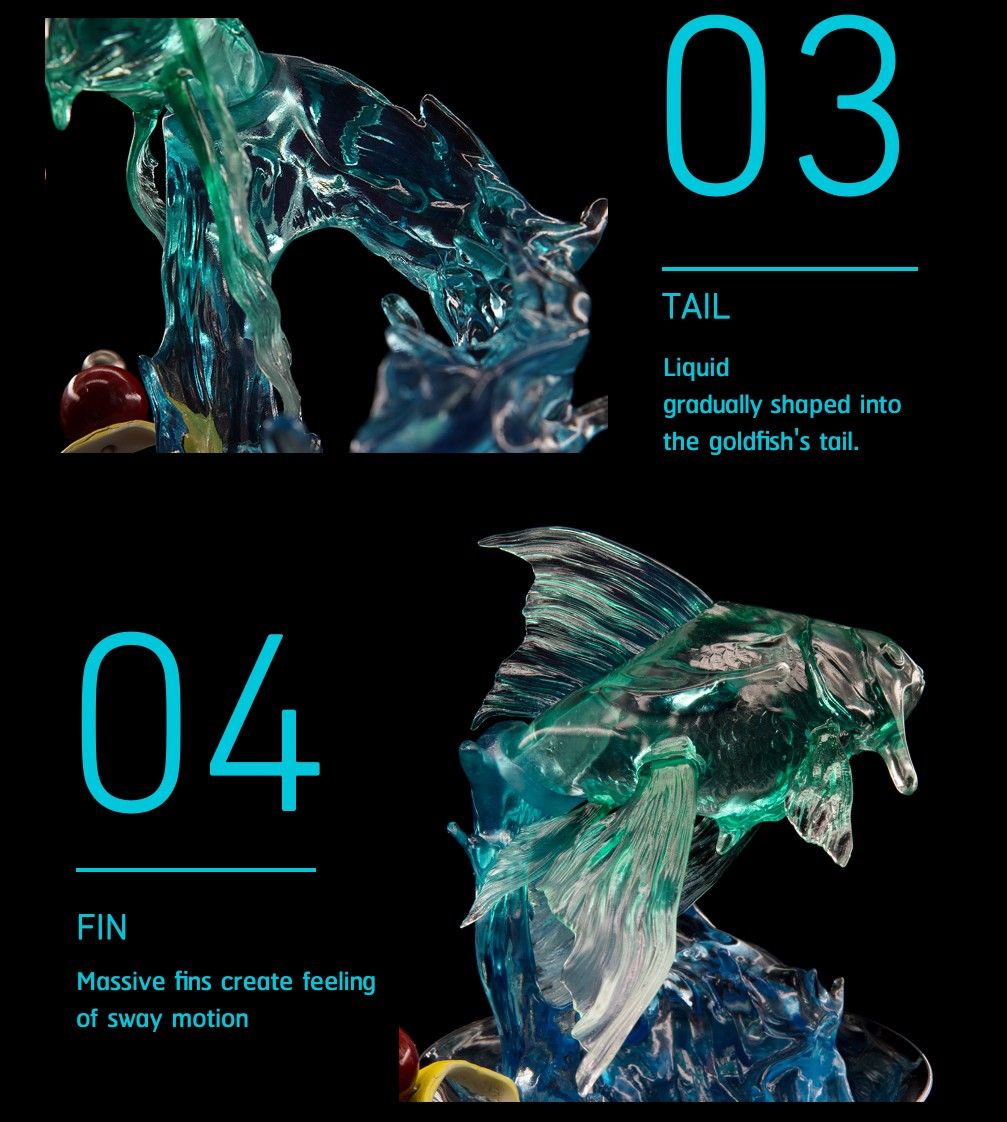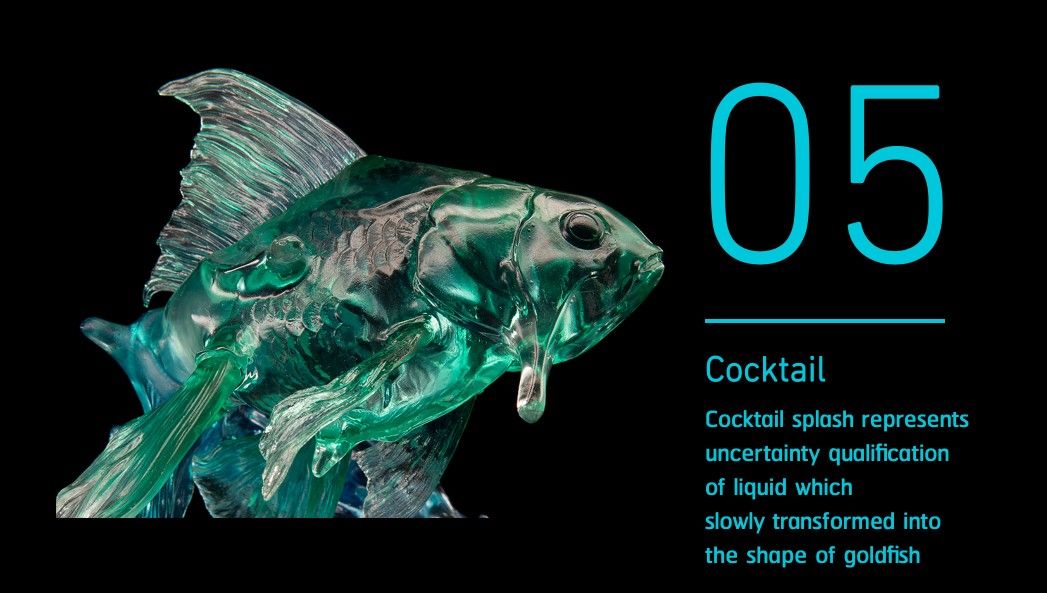 This project needs a minimum of 100 quantities as requirements from manufacturing company. This project has three colors,
If we don't reach 100 pieces, the money will be returned to you.
you will get a modern unique realistic design of art and home decor which limited only 199 pieces/color worldwide.
This is "Goldfish Cocktail" pre-order schedule
2nd Dec 2018 12:12 PM Thailand Time.
*More information will be published at INDIEGOGO campaign page when pre-order starts!
This made with automotive resin from France company that used to make headlight glass for the luxurious car. This is the first collectable that made out of luxurious car's resin material. 15 times more expensive than normal clear resin. This material is different because it has more UV protection to protect the glass from turning yellow, more flexible, less defection after casting and more crystal clear than normal clear resin that means will better than the Test Prototype.
Final Product for sale will be casting from Final Prototype printing with World's Best 3D printer machine for getting maximum detail as possible.
The accessory glass is easy to find for replacement if it is broken at IKEA calling "FYRFALDIG Martini glass"
Vintage style package made out of wood that represents the brand concept of magical and antique which matches for showing together.
Art Print with signature form artist.
Artist proof Certificate wood plate engraved by laser.
Coaster made from velvet fabric with running number of the product.
We use a high-quality black sponge to protect the product while transporting.
You can get your daily Designer Toy fix from our TTC Mobile App. It's free too! FREE! Download on the iPhone or Android smartphones. Search for "The Toy Chronicle" and all your Designer Toy wishes will come true! Pretty much.
Did we fail to mention IT's FREE.