Splurrt 's iconic sofubi figure Cadaver Kid is turning TEN! That's right a DECADE of awesomeness, so It's happy birthday to one of our favourite figures ever and it's time to celebrate this Saturday with Splurrt & Lulubell Toys! And for this special occasion a very special release! The Cadaver Kid turns into gold! It's Midas touch for Lulubell Toy.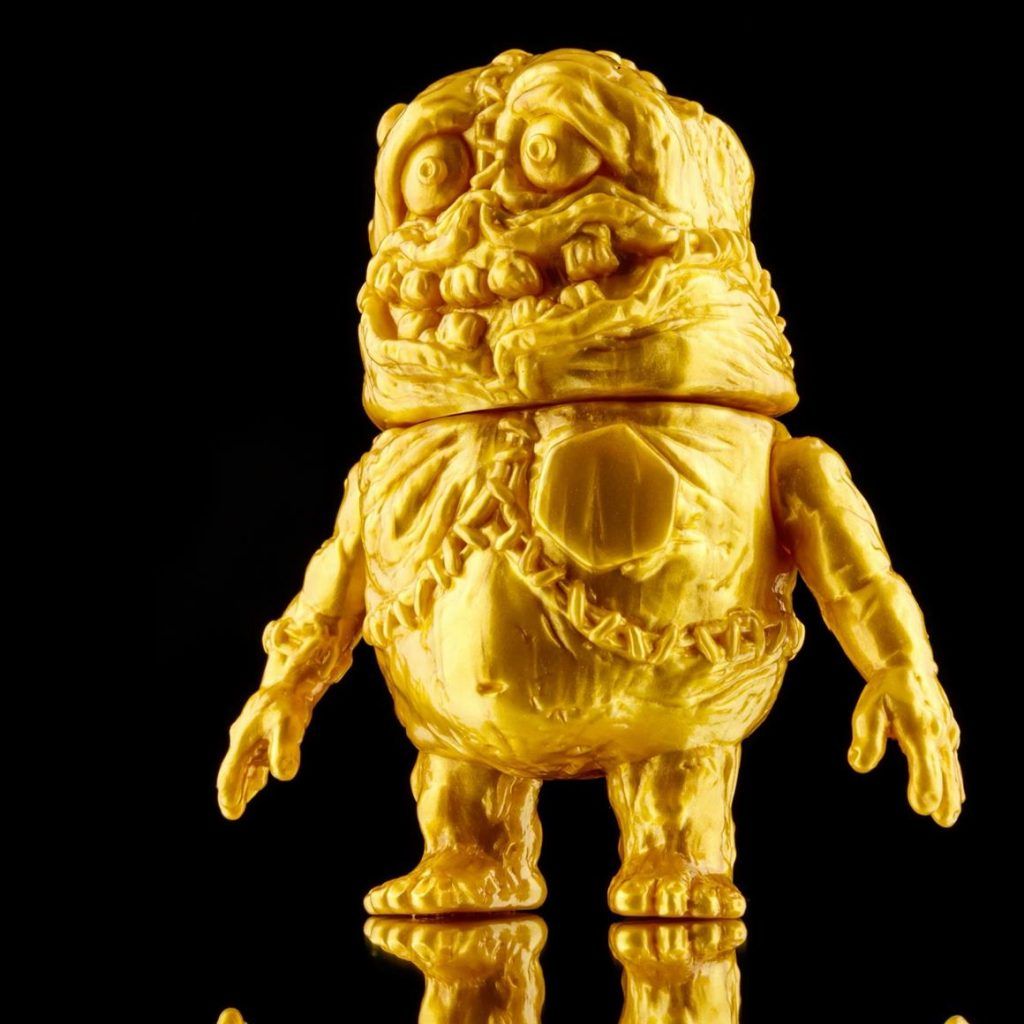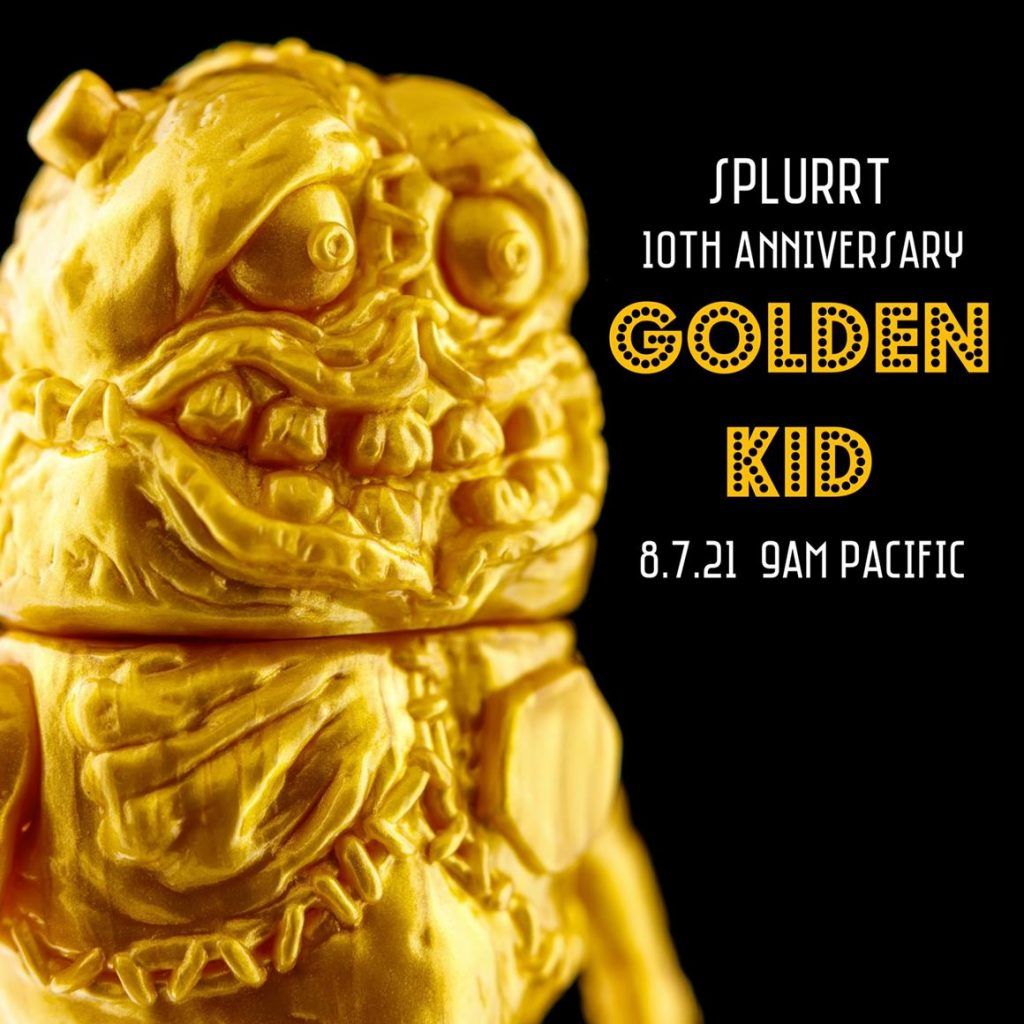 Golden Kid 10 Year Anniversary edition Cadaver Kid from Splurrt is cast in a beautiful gold pearl vinyl! Stands approx. 5″/ 12cm tall, articulated in the neck & shoulders.
Priced at $55usd + shipping. Drops online this Saturday, August 6th at 9am Pacific/ 4pm GMT, exclusively at www.lulubelltoys.com.
Show Splurrt some love on Instagram, Twitter, Facebook and http://www.splurrt.com/.
Check out Lulubell Toys on Twitter, Facebook & Instagram.
*pics by the one and only Manic Images