Ok, let's talk about epic. Could Clutter Studios be attempting to break a new world record? They are sure trying as this new release from Resin and Confused is on another level. Meet GLOTRON! The ultimate Voltron bootleg. Towering at an impressive 17″ tall produced in a mix of white resin with splattered colors. Colors reminiscent from the original legendary defender! And the best part? Glow-In-The-Dark resin;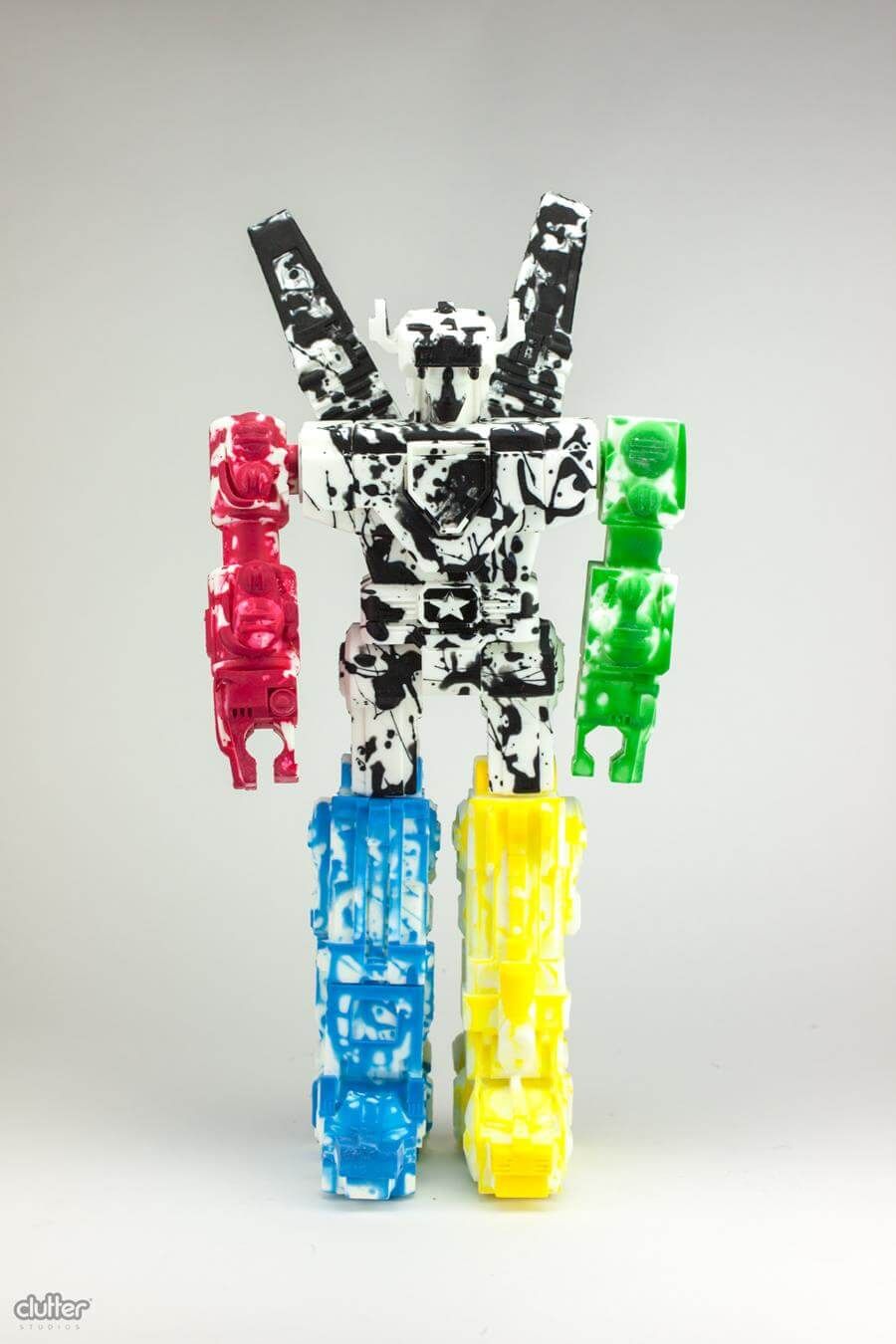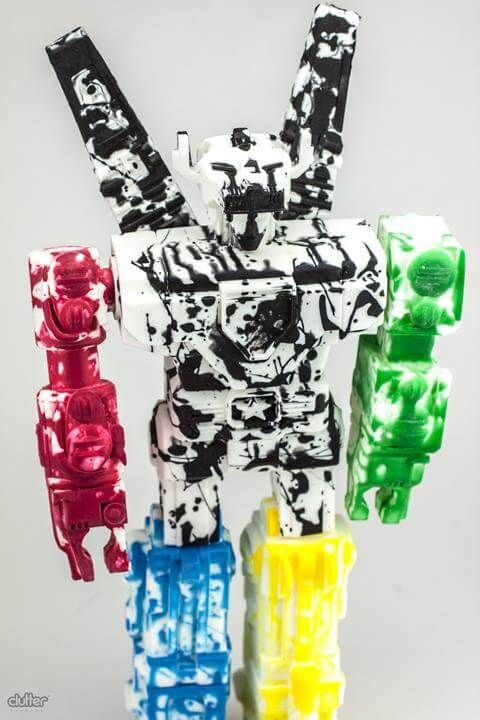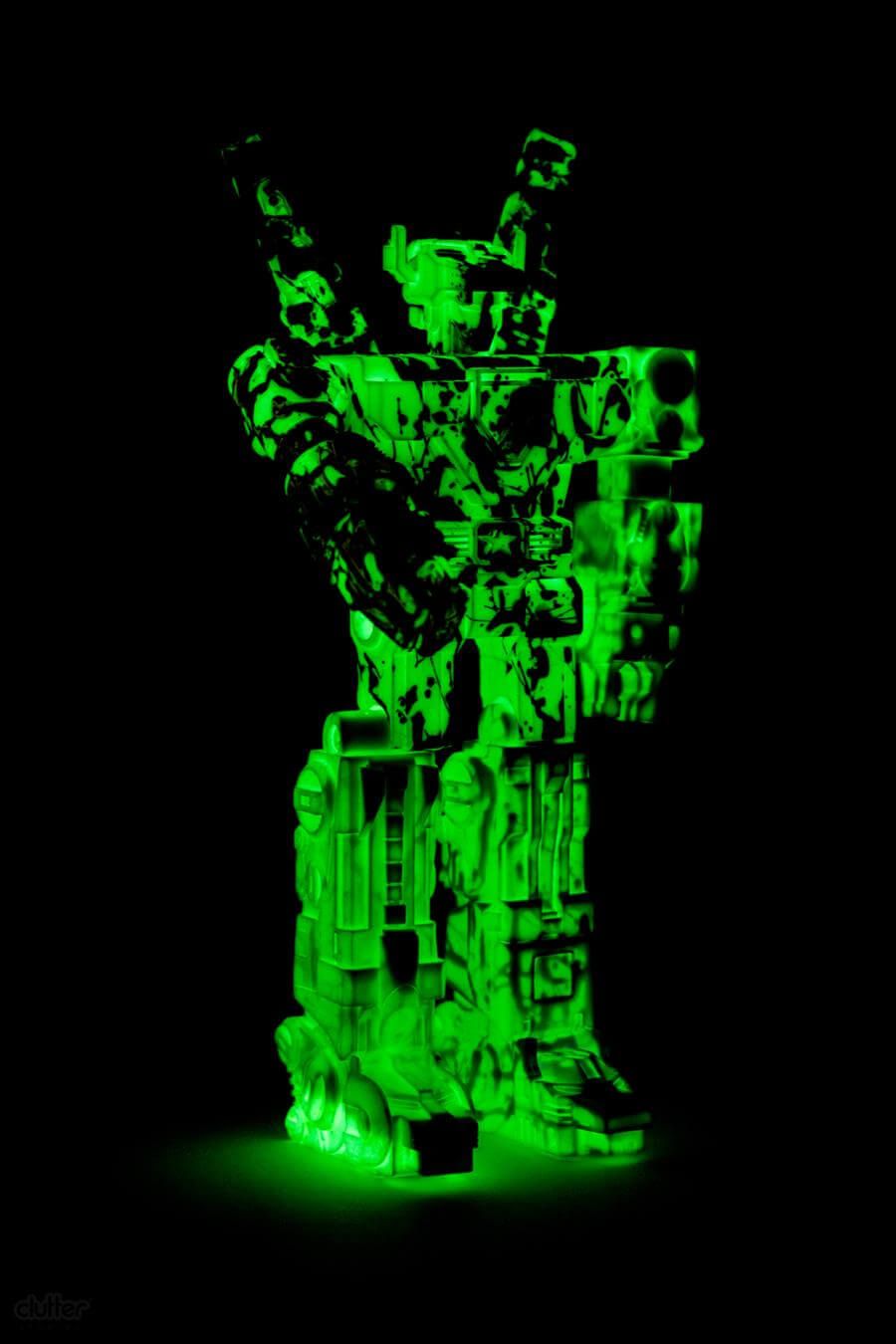 Limited edition of 5, each with its own Certificate of Unauthenticity.
Each one will set you back $300. Already available HERE
[box title="Important Details"]
Price: $300.
Release date/time: NOW!
Link to Site: https://shop.cluttermagazine.com/art-toys/glotron.
[/box]