Ready STEADY GO! Getting into the Gachapon game is Touma and Bandai with their adorable Gachapon Hitch Bears! Ready for some cuteness on wheels? These blind box style Gatcha feature a range of colour combos as well as a UFO thrown into the mix. Touma Hitch Bear in the drivers seat ready to give anyone race to the finish line.
[youtube url="https://www.youtube.com/watch?v=31uOxX8Uow4&feature=youtu.be" width="1200″ height="1000″]https://youtu.be/-q6KyIQkaQk[/youtube]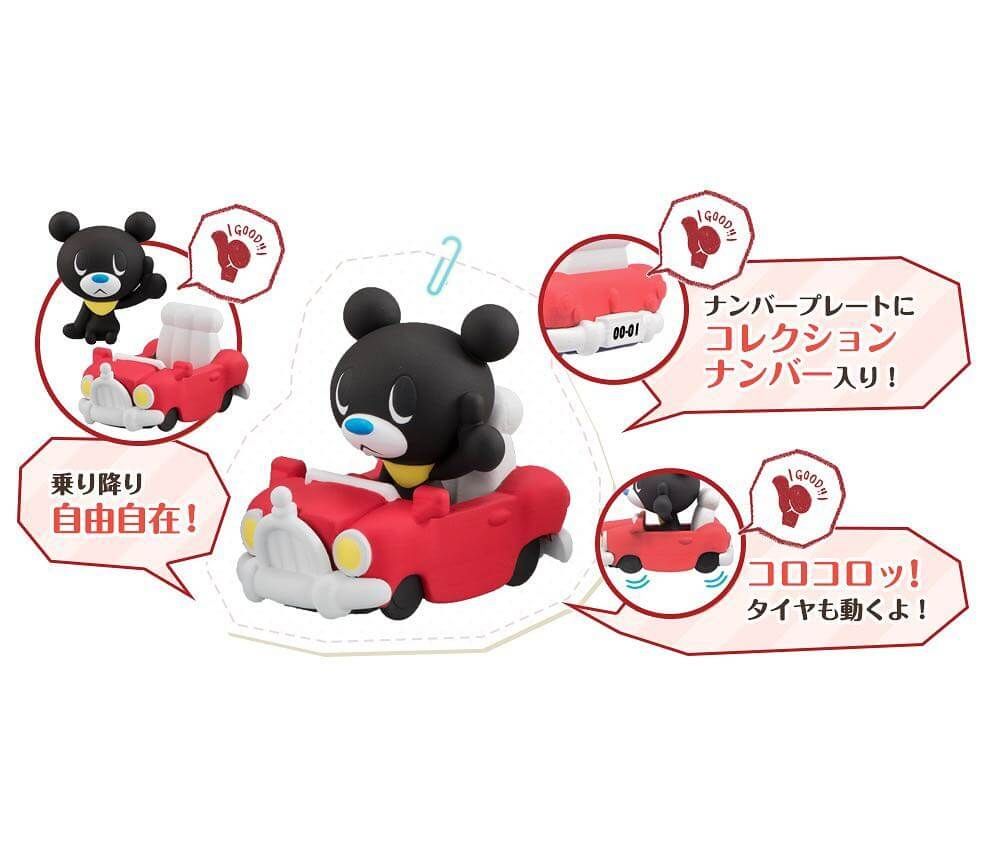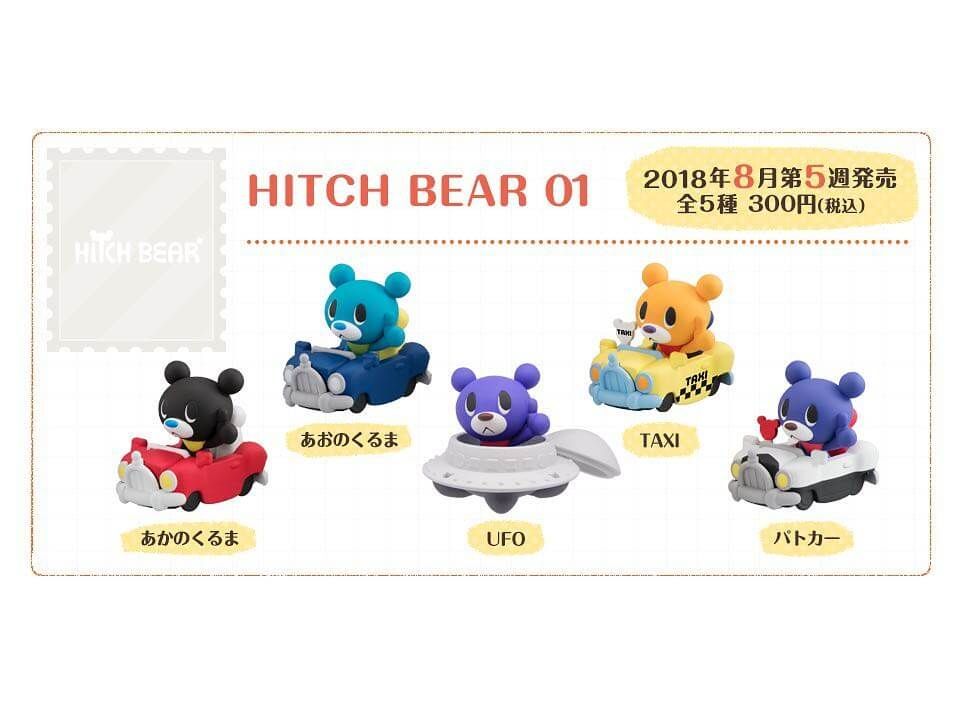 Guess what, series 2 is already in the works and on display at the Tokyo Toy Show!
For now, only Japan and a couple of selected retailer have them on pre-order for HITCH BEAR ™ ️ with an estimated release from the 5th week of August 2018. But don't click off just yet as we've heard from Strangecat Toys might be getting some for international collectors! Should retail for around the $8-$11 mark according to The Collector's Home FB group.
If you want to get your Designer Toy news first, you should look to download our new TTC Mobile App. Designer Toy news direct to your smartphone. No dealing with social media algorithms.
It's FREE! 
Touma
http://gashapon.jp/hitch_bear/ Hitch Bear has his own Instagram too!