Outta the blue Mighty Jaxx announce the return of Jason Freeny's Funny Anatomy classic Gummy Bear. The lovely jubbly Gummy Bear get a Clear Black make over with some might say a KAWS inspired colour scheme. With this new Clear black Gummy Bear it's definitely a more masculine colourway.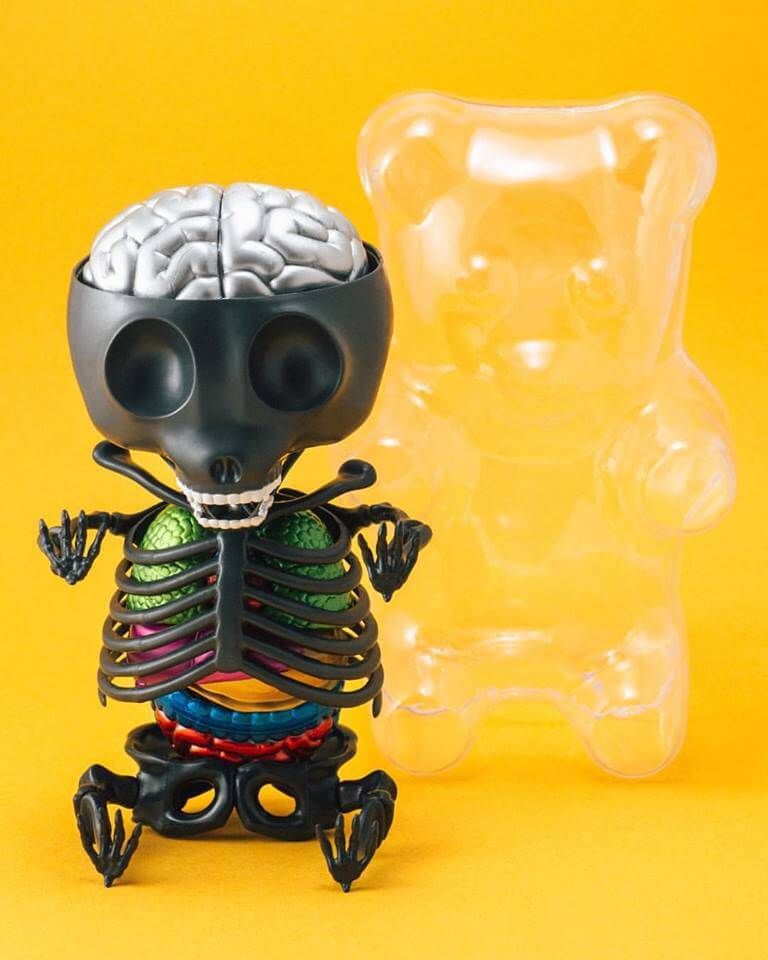 Funny Anatomy Clear Black Gummy Bear Mighty Jaxx Exclusive by Jason Freeny won't be the only release this weekend. Mighty Jaxx are preparing this weekend BIGGEST DROP ever from them!  17th September 2016 as Mighty Jaxx prepares to take over your bank account. Funny Anatomy Clear Black Gummy Bear only at…http://mightyjaxx.rocks/.
Non endorsed post but we have a discount code for you, "ilovettc" every little helps.