If Kennyswork AKA Kenny Wong preparing for Taipei-Toy Festival 2016 wasn't enough, Kenny got us all in a fit as he announced Black Truffle edition Log-On exclusive Baby Molly123! another colour way of Baby Molly but this version is classy, no wonder its titled Black Truffle.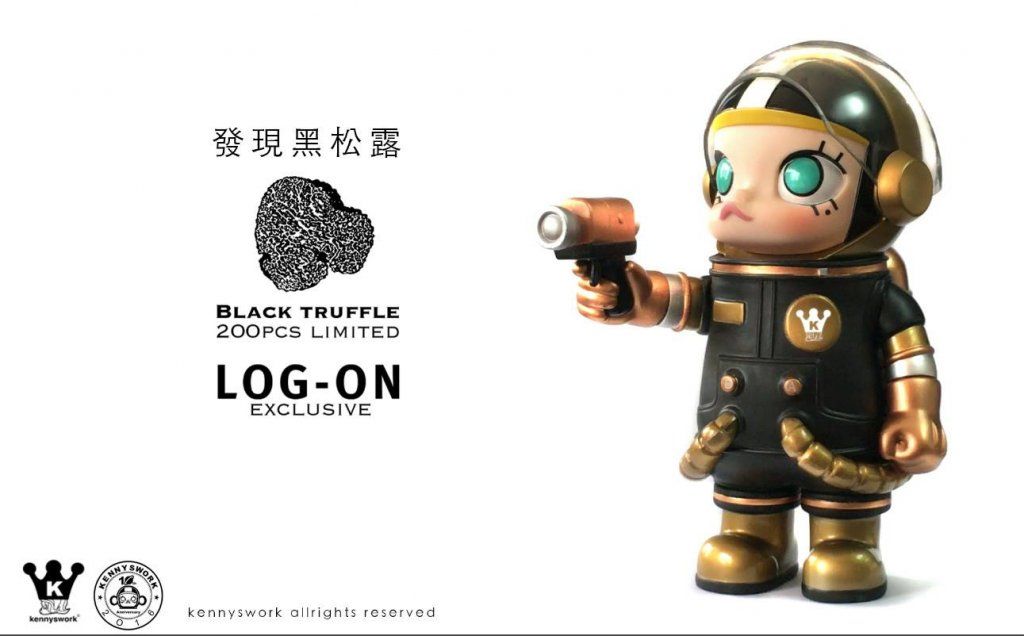 For us livin out side Hong Kong this might be a nightmare to get hold of.  Black Truffle Molly Astronaut will be released September 15th Exclusive to Hong Kong's Lifestyle store LOG-ON. Find your local LOG-ON store HERE.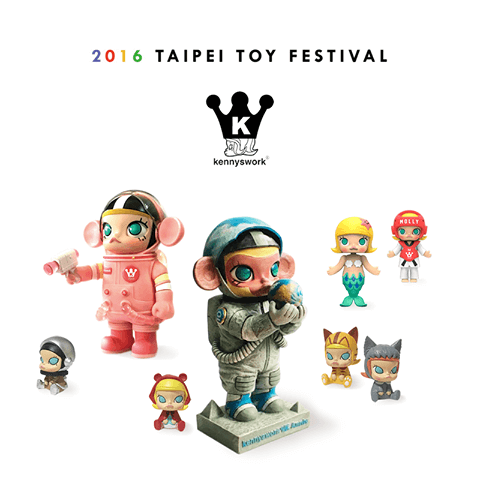 Kennyswork ??? TTF 2016 Booth A68 & A69
Releases include
– Space Molly Monkey (????????????)
– Twinkle Twinkle Little Earth (?????)
– Baby Molly Series 3 ??????3
– Molly Sport ??????
– Molly Zodiac ??????
The Exhibition: The 13th Annual Taipei Toy Festival (TTF2016)
Date: October 7th~10th, 2016 (FRI)~(MON)
Venue: HUASHAN1914  CREATIVE PARK
<No.1, Sec. 1, Bade Rd., Zhongzheng Dist., Taipei City , Taiwan>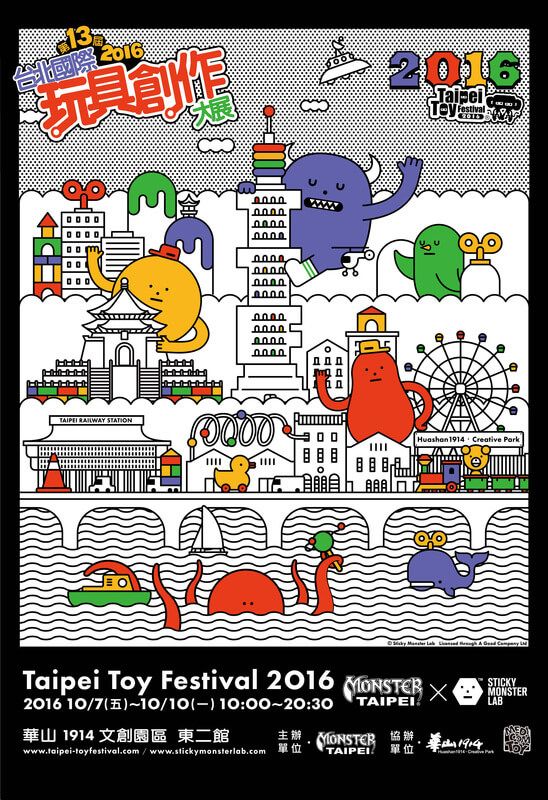 Find Kenny on Facebook, Instagram, Twitter and http://www.kennyswork.com/