Remember back in February, Kidrobot ran a Gorillaz Exclusive 2-tone Edition Contest. The deserved winner of the contest was Will Rimel (w.a.r)  his sculpting skills earned him the grand champion! well you will be pleased to know Will (w.a.r) has stocked up on a few of his
heads. All of these are not casted! but hand built 100% from scratch. These are freaky but thats how we like them.
BUGGSY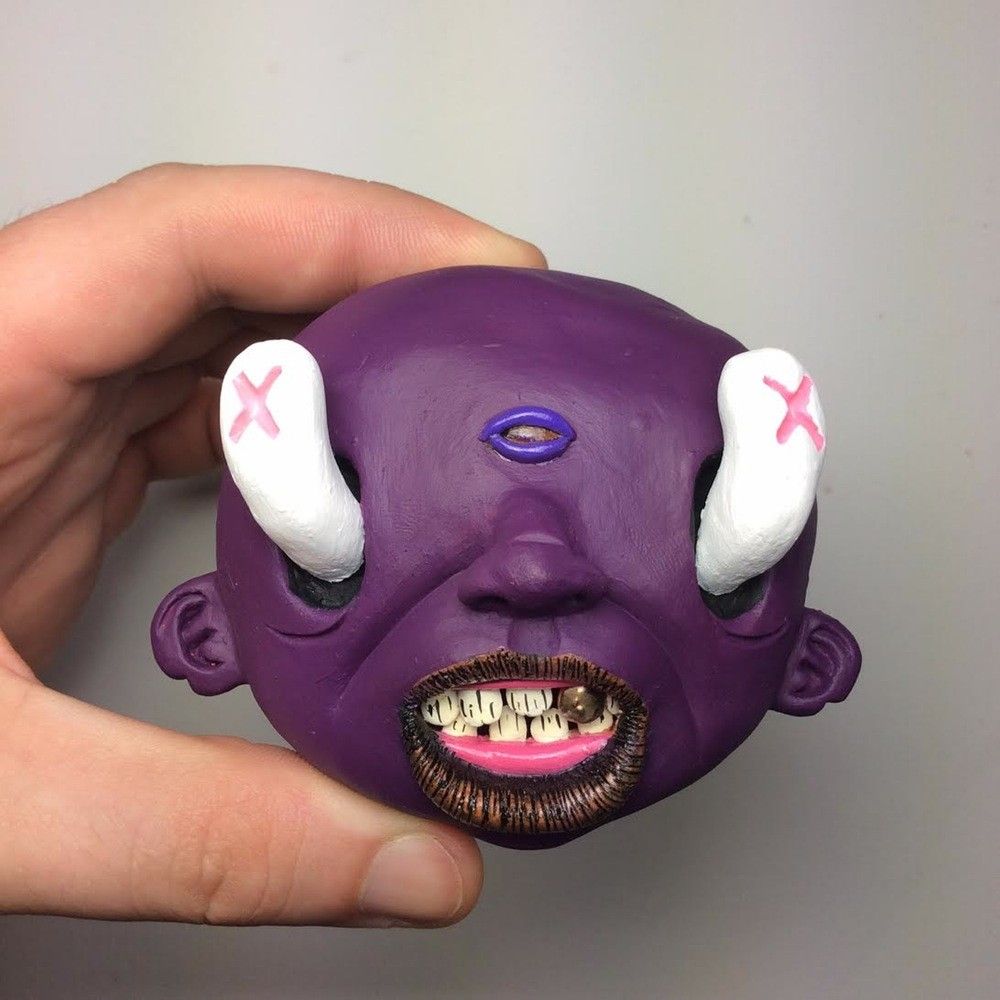 This Funk Muffin is a distant cousin to Marty Feldman (Young Frankenstein) and lover of all things ka-razzy. His eyes have never set him back in life. In fact he invented a pair of binoculars for people suffering from the same condition. Now he can continue his passion for birdwatching. Hangs on the wall. 2.5″-3″ in size, priced at 

$

100.
CHOMMPITY CHOMP CHOMP
This funk muffin has an ever hungry mind. His head mouth is constantly eating every bit of information around him. It makes him extremely clever but cause extreme acid reflux. Find him a nice boring home to hang on and help aid his scare riddled throat.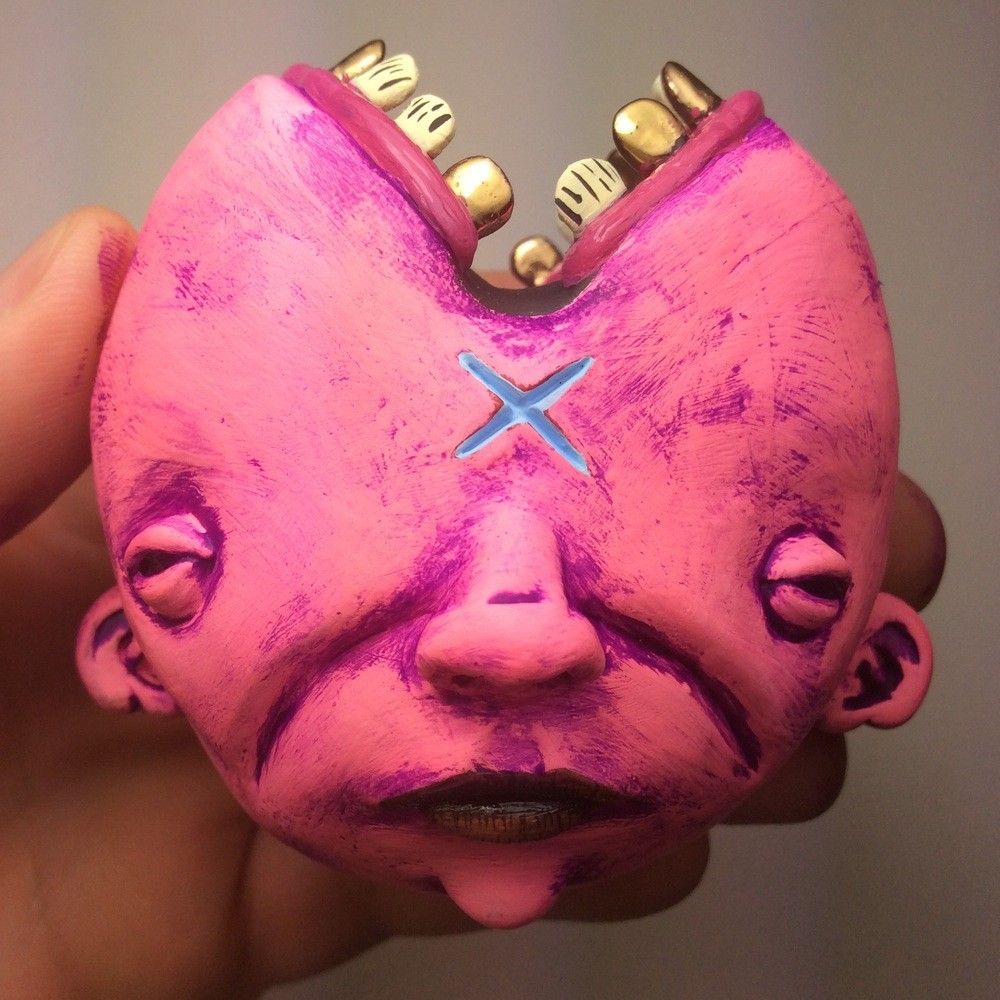 Hangs on the wall. 3.5in-4in in size, priced at $100.
MAGICALLY DELICIOUS 
This Funk Muffin is true monster…just look at those cold dead eyes. He is a killer of the cuddly, a slayer of the soft and a basher of beasts! He just can't resist resisted murdering poor cuddly creatures for their super sexy colorful furs. Who can blame him I guess?
Hangs on the wall. 2.5″-3″ in size, priced at 

$

100.

KINGS CROWN

This Funk Muffin is a greedy little beedy. He's hoarded and misered his way through life and now lives in extreme paranoia. He is always keeping his 2 eyes on the 10 fingers around him. "2/10" the sure sign that thrives are present.
Hangs on the wall. 2.5″-3″ in size, priced at 

$90

.

All of these heads are available at http://funkmuffins.bigcartel.com/

Below are a few more examples of Will's work and we are sure he will be gladly to make a colour or style you'll like.

You can find Will Via Instagam https://instagram.com/w._a._r/