In a matter of days is FINEST UNITED CONVENTION for KAIJU, the cool kids say "FUCKAIJU" as our buddies at Vintage & Vinyl Club ???? prepare for the first ever FUCKAIJU we take a look at the first batch of exclusives and releases. The amount you'll be seeing and hoping to buy from artists and customizers from around the world is incredible. The question is your collection ready for all these awesome Kaiju?
Here's the first batch.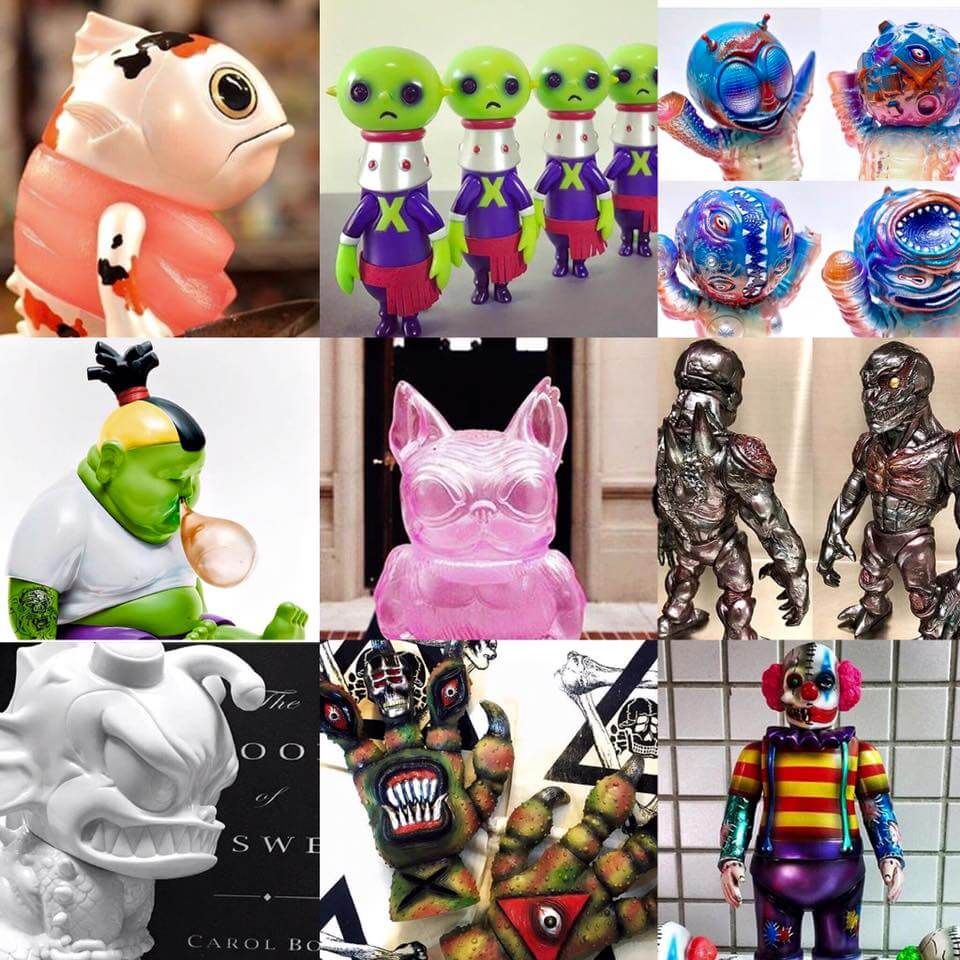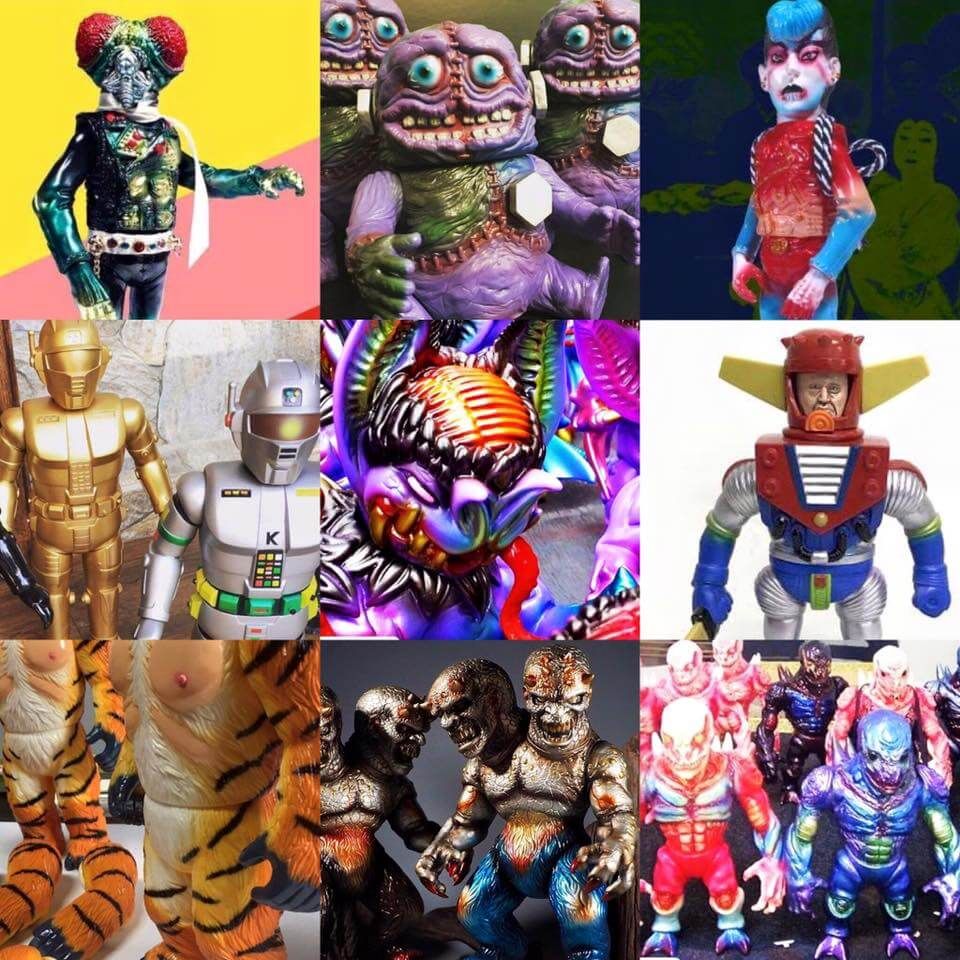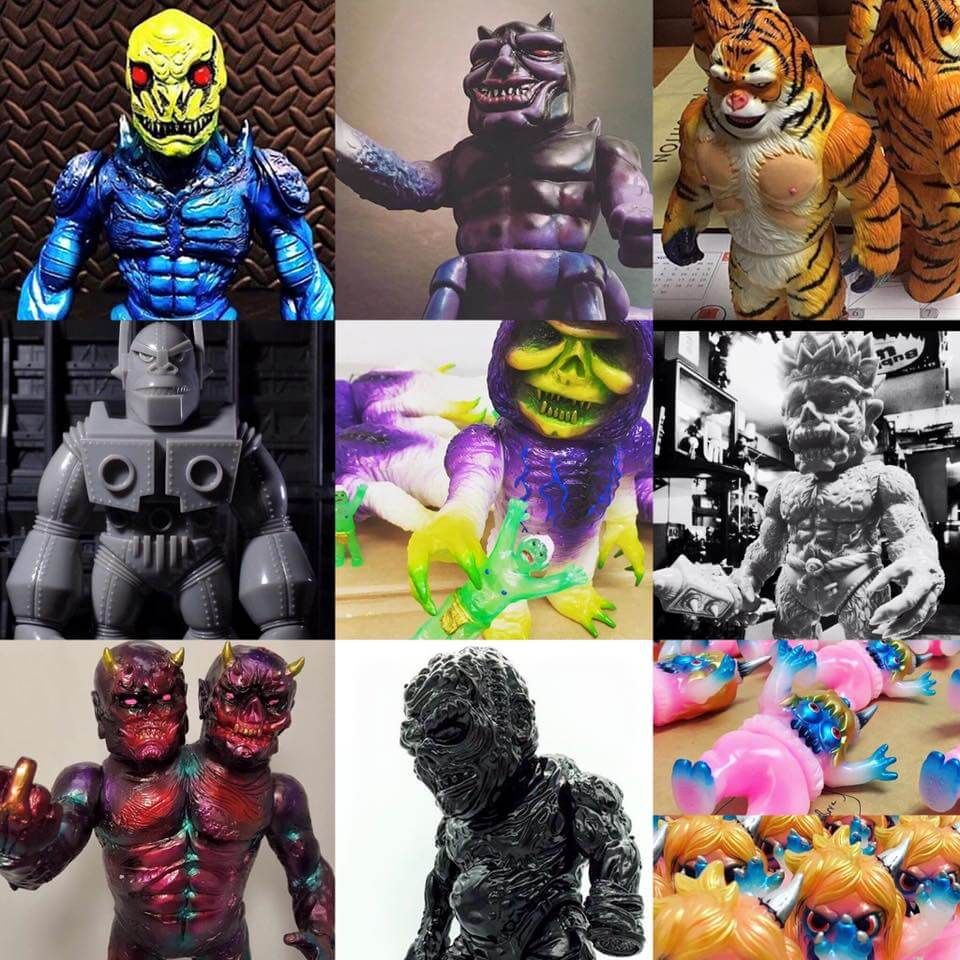 More about the KUCKAIJU from our previous article HERE.
The confirmed participation list for the show :-
Acid Ma ( T shirt / Poster Art ) Awesome Toy / Skullmark,Blackseed ( Kenneth Tang ), Chairman 666 ( Purple Toy ), Chokehazrd, Cop-A-Squat, Creation 777, Eric So, Gabrielle June, Guumon, Hidy_dd ( Dot Dot ), Kaiju Light Society, Kearjun, Kenny Wong / Kennyswork, Kirinwebber, Krotpong, Le Kuo, Leo Sofvi Bouya, Leeeeee Toy, lordmasterprince ("LMP"), Mame Moyashi ,Mechavirus, Miscreation Toy, Paul Kaiju, Play Toys, Planet X, PLT Toy ( Papalemon Toy ), Rampage, Recyle C, Red Hot Style ,Retroband, Roooockyyy, Secret Demon Services, Siccaluna-Koubo / ??????, Soloistoys, Splurrt, Super 7, Tan Kaiju Workshop, Toysbian, Trutek, Uhoh Toys, Unbox Industries, Violence Toy, Yokai Yu ( Chen ) and many many more to be announced!
The event is named as "FINEST UNITED CONVENTION for KAIJU – HONG KONG 2016" ("FUCKAIJU") and the date of the event is 11th December 2016.  At 1F, Fortune Building,150-158 Lockhart Road, WanChai, Hong Kong.
i-TV Media ?????????? FUCKAIJU organiser INTERVIEW (sorry no subtitles)
About Kaiju toys
In 1966, Marusan Toys has launched a toy line known as "Ultra Kaiju", such soft vinyl toy line has received remarkable feedback and brought a lot of fun to children and adult. Thereafter, a lot of toy companies have produced similar toys, they have been very popular since then and even until now. Kaiju generally is defined as "beasty monster" in Japanese. Nowadays, soft vinyl Kaiju toys have generally spitted into 2 category: (a) Main Stream Traditional Kaiju (characters coming from movie, television and animation) and (b) Neo Kaiju / Designers' Kaiju (original monsters created by designers through inspiration of Main Stream Traditional Kaiju Toys). Neo Kaiju has not only brought you the feeling and fun of old childhood monster toys but also generated a lot of new development into vinyl toys in recent years (such as new painting technic, swirl color vinyl mix, etc). This year, year 2016 is the 50th anniversary of "Kaiju" toys.
If you're in Hong Kong check out the uber cool Vintage & Vinyl Club ???? shop at
Shop 216 Oriental 188 Shopping Centre 188 Wan Chai Road
For further info about the convention contact them via Facebook HERE. Or Email