Our boy  Matt"Lunartik"Jones is feeling happy to announce that there are "FREE Scary Halloween iMessage Stickers" for this halloween waiting for you!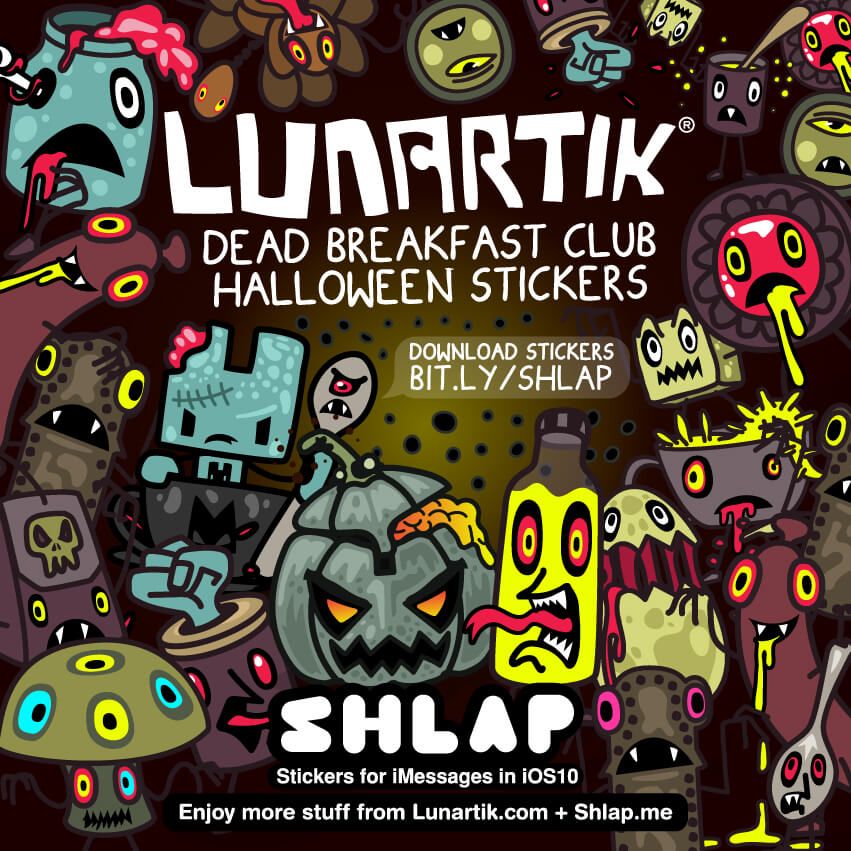 Already available, you just have to;
1. Upgrade to ios10 – If you have an Apple product.
2. Download the ShlapApp: bit.ly/Shlap
3: Download "Dead Breakfast Club" iMessage Stickers FREE!
4: Have some spooky fun with your mates!
That's all! We leave you with a message from Matt;
"Massive Apologies for all the folks with no Apple devices.
It's not my fault that these App companies always start with Apple products only as a test bed!
Free Yoga Tip:
I go yoga every week, the tip of the week is, Try and "Let Go" of something to make a positive change in your life, just take a moment to think what "Letting Go" means to you.
Just maybe some you non-apple users can forgive me for working with ShlapApp 😉
Have a great day and a hellish Halloween!!!"
Speak Soon!
Lunartik