Hebru Brantley and Silent Stage know how to make a mark at DesignerCon! With the doors set to open at Dcon Hebru Brantley x Silent Stage present to you this MAMMOTH Flyboy FRY second colorway, we doubt you'll miss the 16" Fry Flyboy large format resin sculpture. Like we said before, Silent Stage turning one of Hebru's drawings "FRY" from 2014 into a resin sculpture, we couldn't as for a perfect transition from 2Dto 3D art and NOW BIGGER! Like the ladies say bigger is better, right?.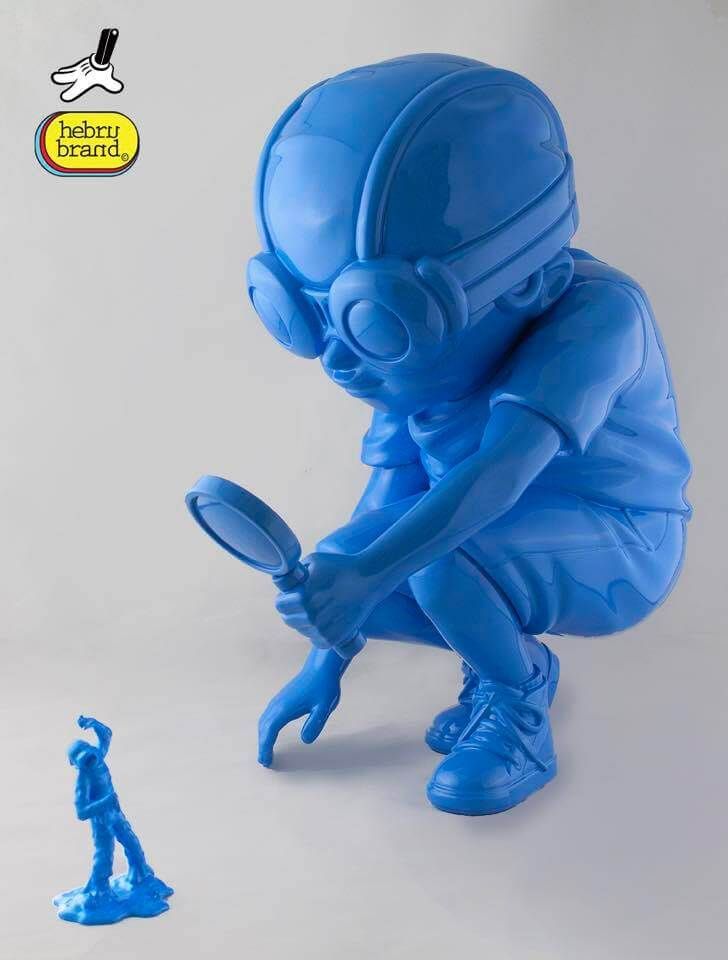 November 11-12th at the Silent Stage Gallery Booth 820. Edition of only 25.
If you want to get your Designer Toy news first, you should look to download our new TTC Mobile App. Designer Toy news direct to your smartphone. No dealing with social media algorithms.
About
Hebru Brantley creates narrative driven work revolving around his conceptualized iconic characters. Brantley utilises these iconic characters to address complex ideas around nostalgia, the mental psyche, power and hope. The colour palettes, pop-art motifs and characters themselves create accessibility around Brantley's layered and multifaceted ideas. Majorly influenced by the South Side of Chicago's Afro Cobra movement in the 1960s and 70s, Brantley uses the lineage of mural and graffiti work as a frame to explore his inquiries. Brantley applies a plethora of mediums from oil, acrylic, watercolour and spray paint to non-traditional mediums such as coffee and tea. Brantley's work challenges the traditional view of the hero or protagonist. His work insists on a contemporary and distinct narrative that shapes and impacts the viewer's gaze. Recognised nationally for public works and solo shows in Chicago, Hebru Brantley has exhibited in London, San Francisco, Atlanta, Miami, Seattle, Los Angeles and New York including Art Basel Switzerland, Art Basel Miami, Scope NYC and Frieze London. Brantley has been recognised in publications including the Chicago Tribune, Complex Magazine and NY Post. His work has been collected by Chicago's Mayor Rahm Emmanuel, The Pritzker Family and power couple Jay-Z and Beyonce. Brantley has collaborated with brands like Nike, Hublot and Adidas. Brantley earned a B.A. in Film from Clark Atlanta University and has a background in design and Media Illustration
(info and media lifted from https://www.hebrubrantley.com/)