The time has come! as promised, Cristopher Dino of Evil Roy Studio! from the artist who gave birth to JABRA HEAD Hellboy comes "MAC-10" along with the name these two are armored up to the max which matches the heat from the name alone! Standing with a stance at 7.5 inches tall, MAC-10 are inspired by Daytoner's M9E and Ghost of Tsushima Sakai Clan armor, a mix of modern samurai warrior with mac-10 submachine gun in both hands just for that extra firepower! MAC-10 exists in the same universe as Cristopher first released "Jabra Heads" so strap up and hold on tight as Cristopher presents to you MAC-10. BRRRAP! Coming out all guns blazing is MAC-10 all set for the launch
The MAC-10 came from a cyberpunk kinda time. World war 3 had happened, every nation's officials eat each other politically after that and destroyed their own government.
The Nation's officials' control became weak. Because of this, warlords and gangs took over and became the new government. It's a chaotic time. Once glorious rich cities turned into a wasteland.
While most people fight for survival, the new government fights for power. Hip Hop became a sign of status. Warlords and gangs use hiphop dance and rap songs to celebrate power.
Yakuza, one of the most powerful groups developed. A half human half machine sentinels will fight for them and are tasked to mark their territory using graffiti. And that became the MAC-10. The Jabra Heads and MAC-10 are made by different clans and there will be a possibility that they will cross paths and engage in an epic battle!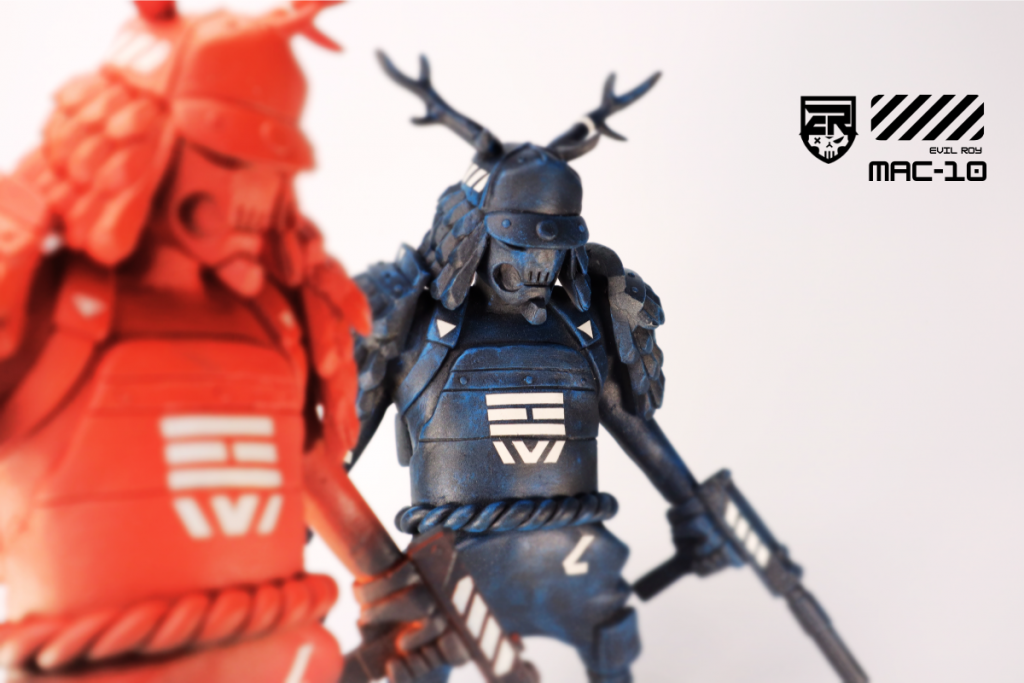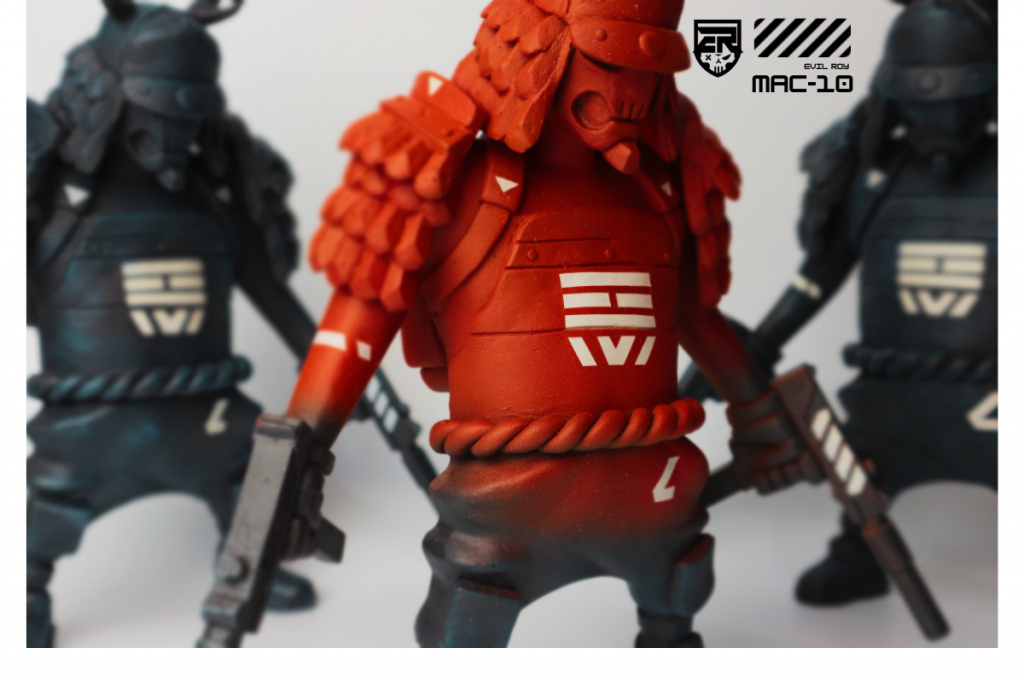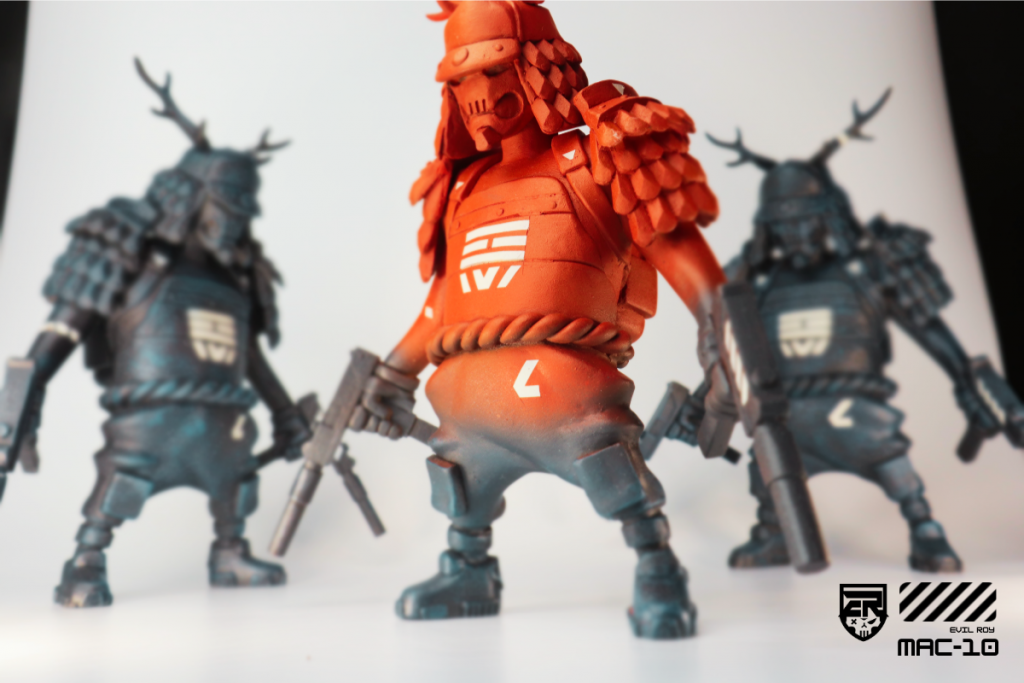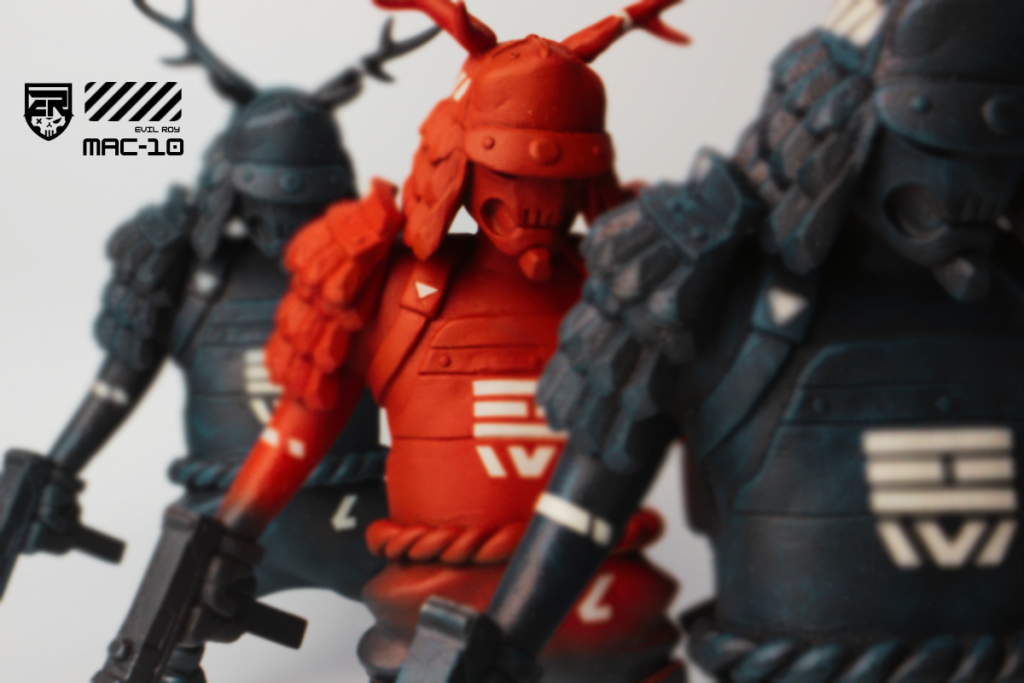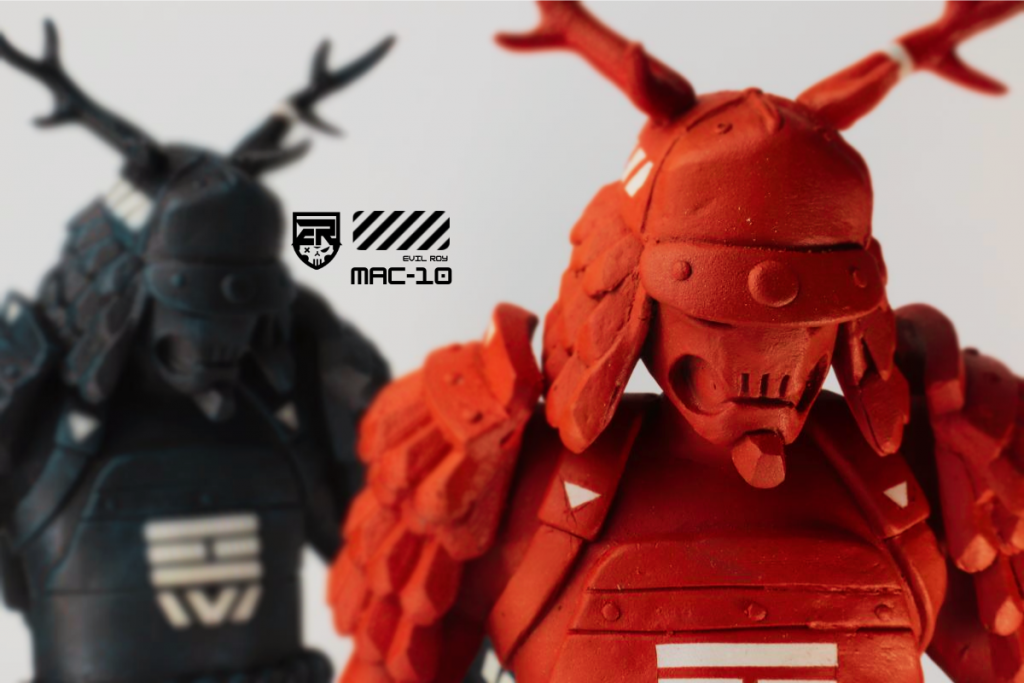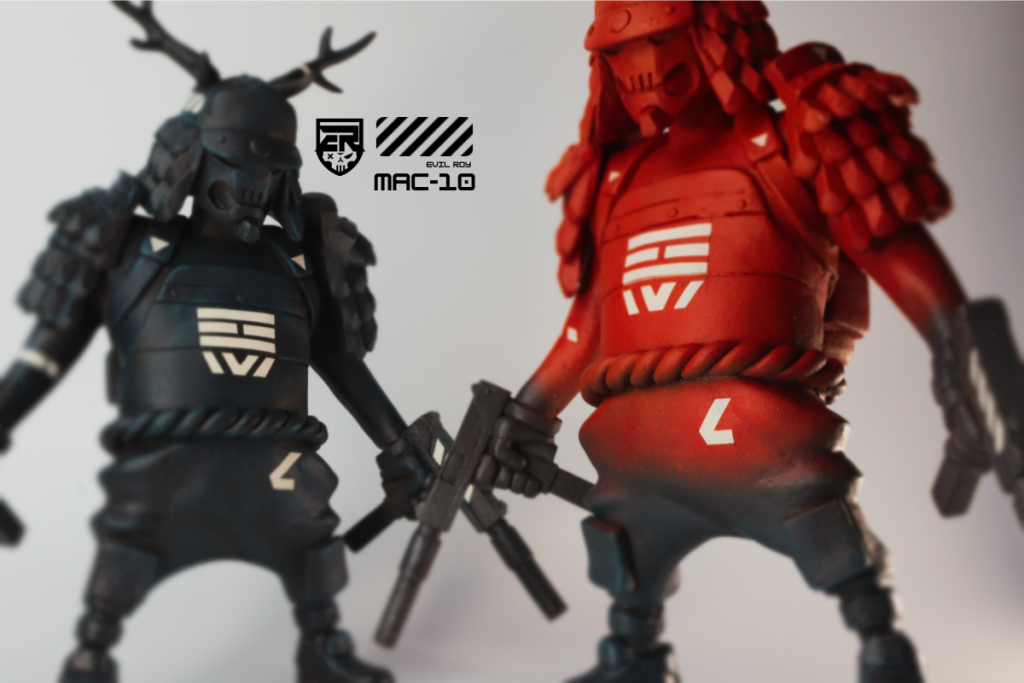 Today is the official release of MAC-10 figure. Stands at 7.5 inches. Solid cast resin. Available in colors blue and Red.
Limited to just 20 pieces only.
Comes with hard box and stickers.
Price: 2500 Pesos + Shipping
Mode of Payment: BDO, GCash
Shipping: Lalamove (for collectors in manila only)
INTERNATIONAL Simply Direct message via IG: https://www.instagram.com/evilroystudio/ or https://www.facebook.com/evilroystudio/
We hope to see more from Cristopher and looking forward to more of his own IP designs and sculptures. It can only go upwards! Check Cristopher's YouTube out below flexing his sculpting skills out.
Everyone can reach Evil Roy Studio at:
IG: https://www.instagram.com/evilroystudio/
Facebook: https://www.facebook.com/evilroystudio/
Youtube: https://www.youtube.com/channel/UC8twKUxEUvwm6iOkxqI4Jcg
If you want to get your Designer Toy news first, you should look to download our new TTC Mobile App. Designer Toy news direct to your smartphone. No dealing with social media algorithms.
It's FREE.