1st MARCH, COARSE will steal our hearts once again as they are set to release the all-new ENJOY YOUR STAY. The Raccoon makes a comeback and as always COARSE shares a wonderful backstory of the "Enjoy Your Stay" vinyl figure. All we got to say is WOW we've seen the prototype in a couple of shows but didn't think it would ever be made into vinyl! Oh, the colours. Certainly, one of the most complex design to make it into vinyl form from COARSE. COARSE presents to you Enjoy Your Stay – vinyl figure.
ENJOY YOUR STAY  By COARSE
The final chapter in our Cold Ways series is here. One of our most technically complex figures to date, Enjoy Your Stay finds Raccoon nearing the end of his journey, riding atop the overturned bathtub as Crab carries him forward. Eventually he will find his way home and understand the unsettling moral of his voyage, but for now he is defiant on his throne, believing the entire world belongs to him.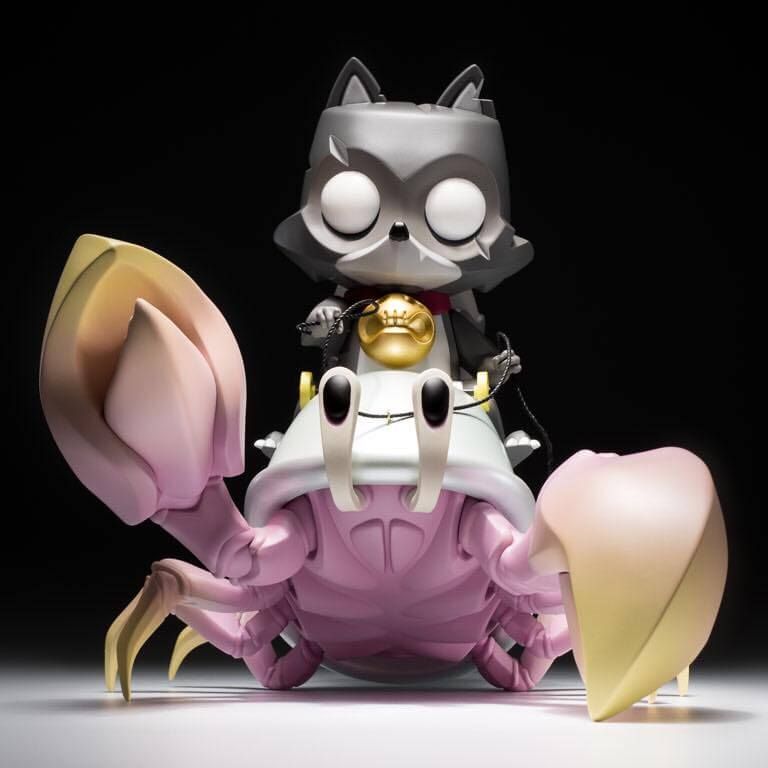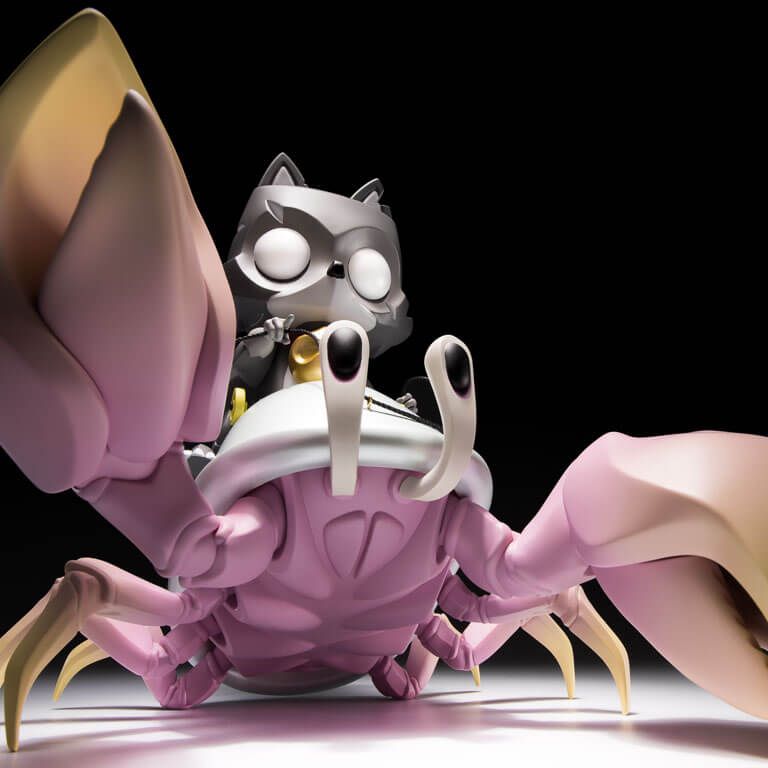 [slider source="media: 66717,66716″ width="760″ height="760″ title="no"]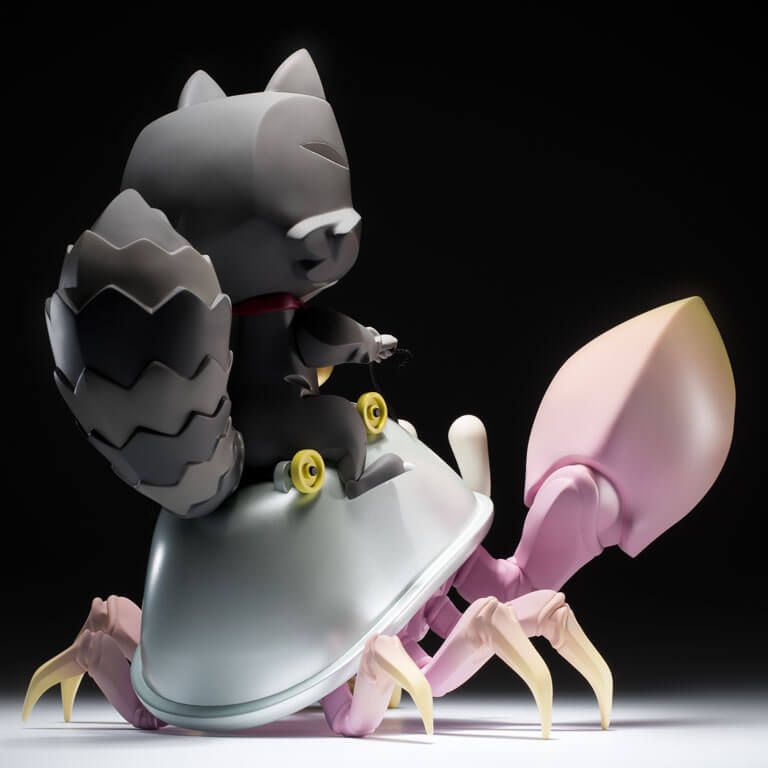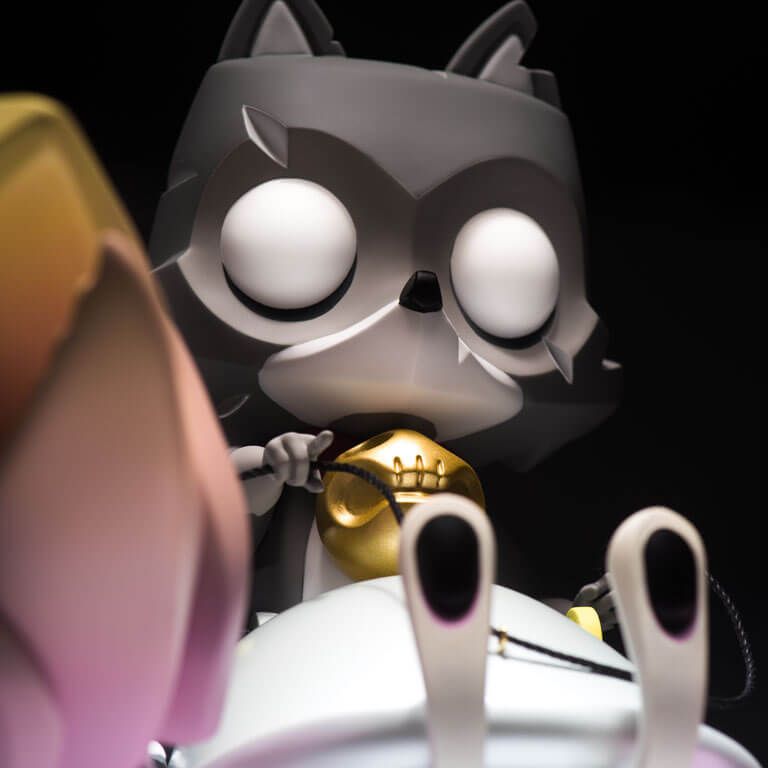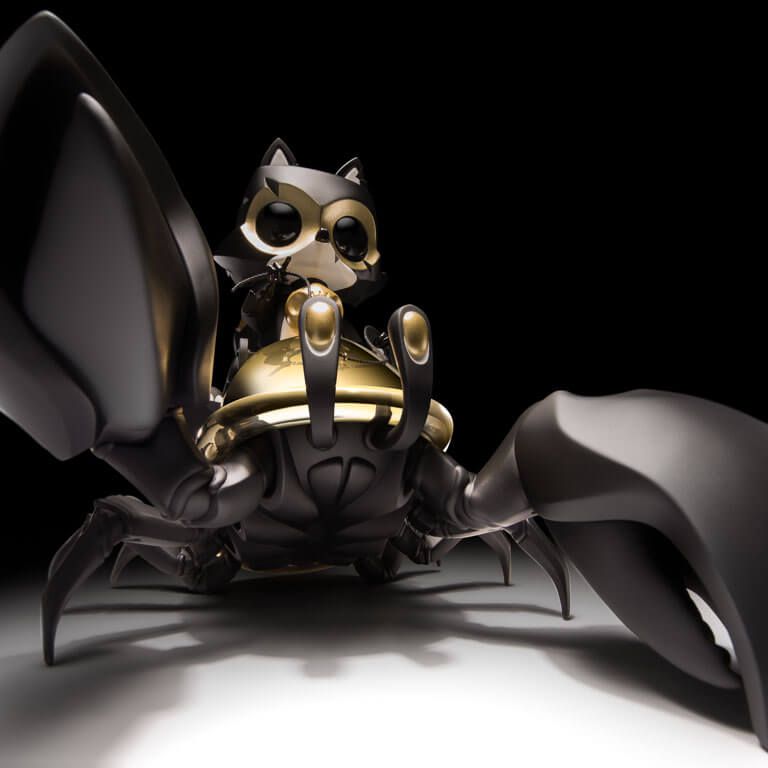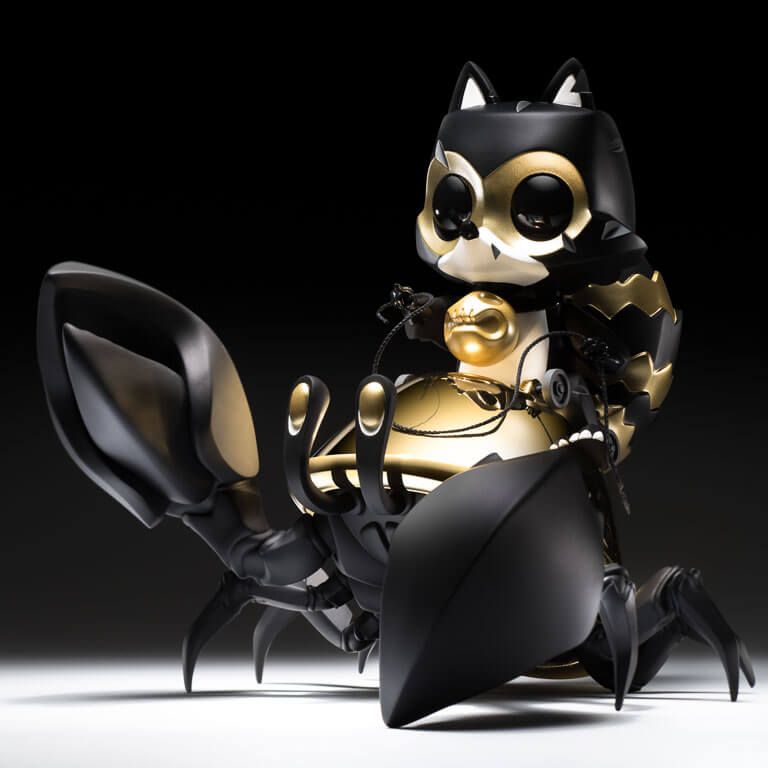 [slider source="media: 66725,66724,66723″ width="760″ height="760″ title="no"]
The piece comes in two distinct colour variations. Enjoy Your Stay – Prism [limited to 299 pieces] represents the original colourway first shown at Cold Ways: Nights that Haunt the Past, a 2016 solo exhibition at Rotofugi Gallery in Chicago. Enjoy Your Stay – Blackout [limited to 199 pieces] continues one of our most anticipated themes with black and gold finishes.
Enjoy Your Stay – Prism and Blackout
US$ 295
Strictly limited to 299 pieces [prism] and 199 pieces [blackout]
F&F and F&F+ sales open around 10:30am GMT today (17th Feb). There is a bundle for both Prism & Blackout for $555/£446 for F&F members. This can be purchased HERE.
Please check out the story of "Enjoy your stay" HERE its worth it, promise. http://www.coarselife.com/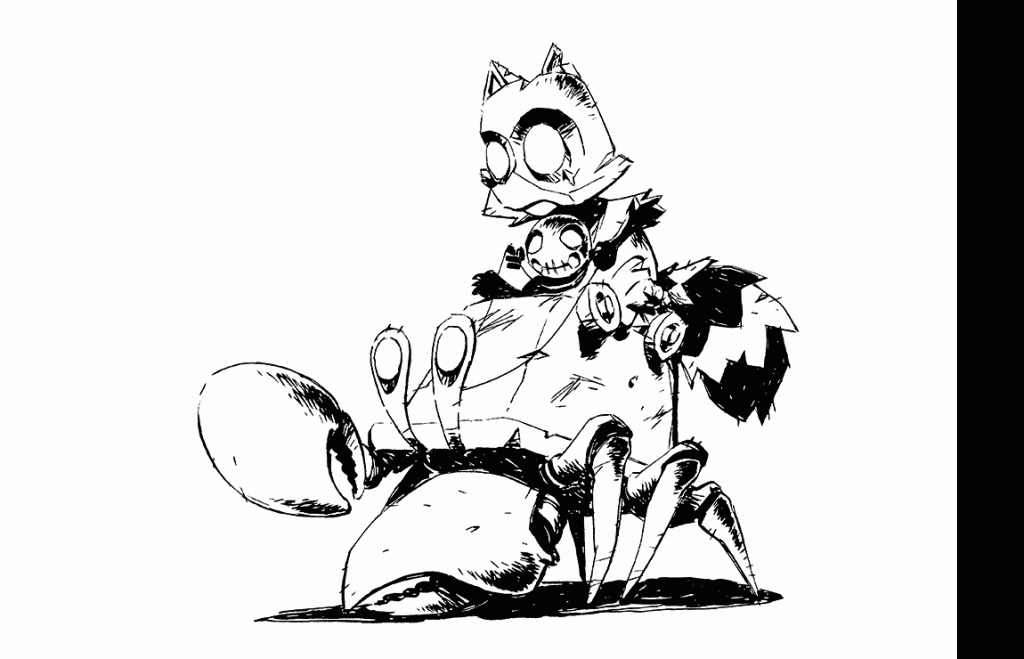 With dimensions of 11'' x 14'' x 12'' [approx. 28 x 35 x 30 cm], the set includes Raccoon sitting atop the overturned bathtub with crab underneath, and a rope for Raccoon to hold on to. Don't worry about Crab clawing her way out of the package: she and Raccoon come securely packed inside a color-printed gift box and embedded in black sponge. Each set includes one Family and Friends Application card.
Enjoy Your Stay will go on sale March 1 at the following times exclusively at COARSE new online store, coarse.shop.
07:59 am Los Angeles
10:59 am New York
04:59 pm Berlin
11:59 pm Hong Kong
Each set contains one Family & Friends application card. Collect three of these cards to have access to pre-booking of all releases, an exclusive benefit for Family & Friends members.