The awaited worldwide release from the guys at Fluffy House, the wait is nearly over. Today Fluffy House have announced that "DYNO"- Lonely Black edtion will be spreading his love around the world from today. The super sweet OG verison of DYNO made appearances and sold out at last years Asian Conventions but the run didn't last long. When The Toy Chronicle got a chance to meet up with the Fluffy House last year in Hong Kong saw the sample of DYNO black but now we can all own one ourselves. Without further adieu Fluffy House presents you DYNO- Lonely Black edition.
"DYNO is a lonely monster waiting for somebody to love. His skin was colorful but it turned completely white after years of waiting. He waits until his species extinct but nobody has ever responded. Yet, he has not given up his hope. He just keeps on waiting for someone he could love wholeheartedly."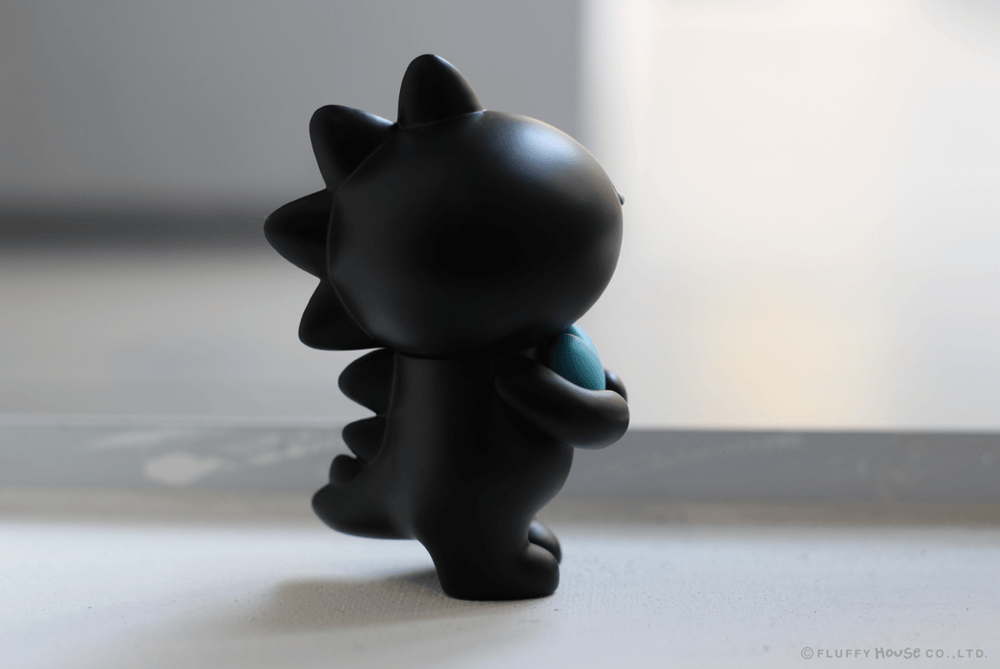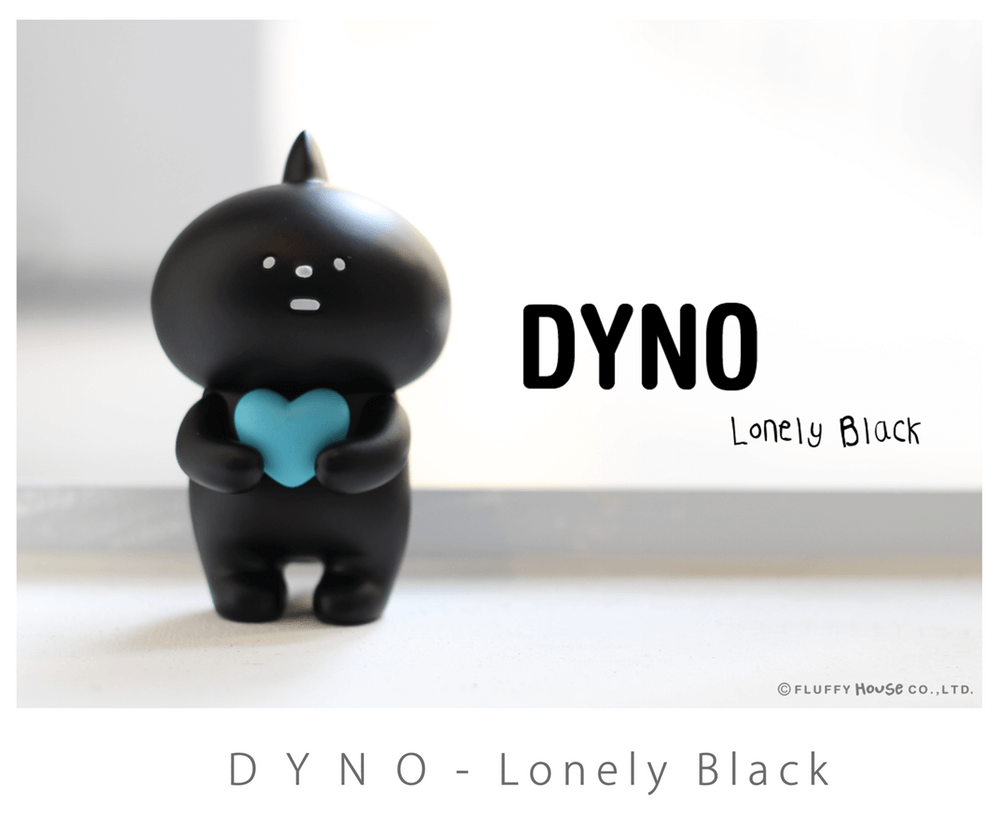 "DYNO is a lonely monster waiting for somebody to love
Is he darkened by loneliness? Or does darkness makes him more lonely?"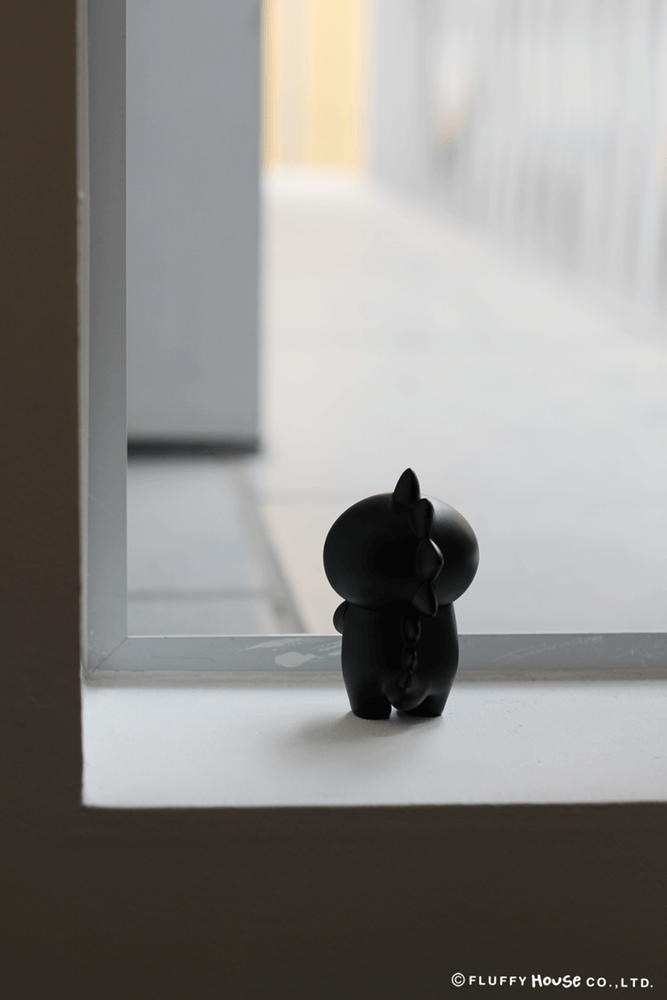 DYNO in Lonely Black is now available!
Standing at 4″ worth of cuteness. Priced at $39.90 at http://fluffyhouse.com/
DYNO now has his own Facebook page too! head over HERE and give him a LIKE. We reviewed the OG DYNO if you want to check it out below 🙂
[youtube url="https://youtu.be/oKxZLZC6u48″ width="1100″ height="1100″]https://youtu.be/-q6KyIQkaQk[/youtube]
Find Fluffy House via http://fluffyhouse.com/ , Facebook , Instagram and Twitter.