No tricks just treats from Candie Bolton as shes all set to unleash Bake-Kujira Halloween inspired release! a pre-order to be exact, genuine collectors can breathe a sigh of relief without having to pay aftermarket prices for a Bake-Kujira. This version isn't a normal edition, as Candie Bake-Kujira is made from Marusan blue aka monster blue soft vinyl. With gold, orange, black, and purple sprays! not enough? need a hint of bling? hows about purple shimmer and prismatic sparkles and glossy clear coat! Candie Bolton presents Bake-Kujira Halloween Edition the best nightmare for your bank account.
"

Inspired by Japanese folklore, Bake-Kujira is the vengeful ghost of a whale who was killed by human

"

The reanimated corpse of a vengeful whale spirit. It brings a curse of famine, plague and natural disasters to the village that caused its demise. They can be found on rainy nights near the coast with a host of strange birds and fish swarming around them.
[slider source="media: 111141,111139,111140″ width="700″ height="700″ title="no"]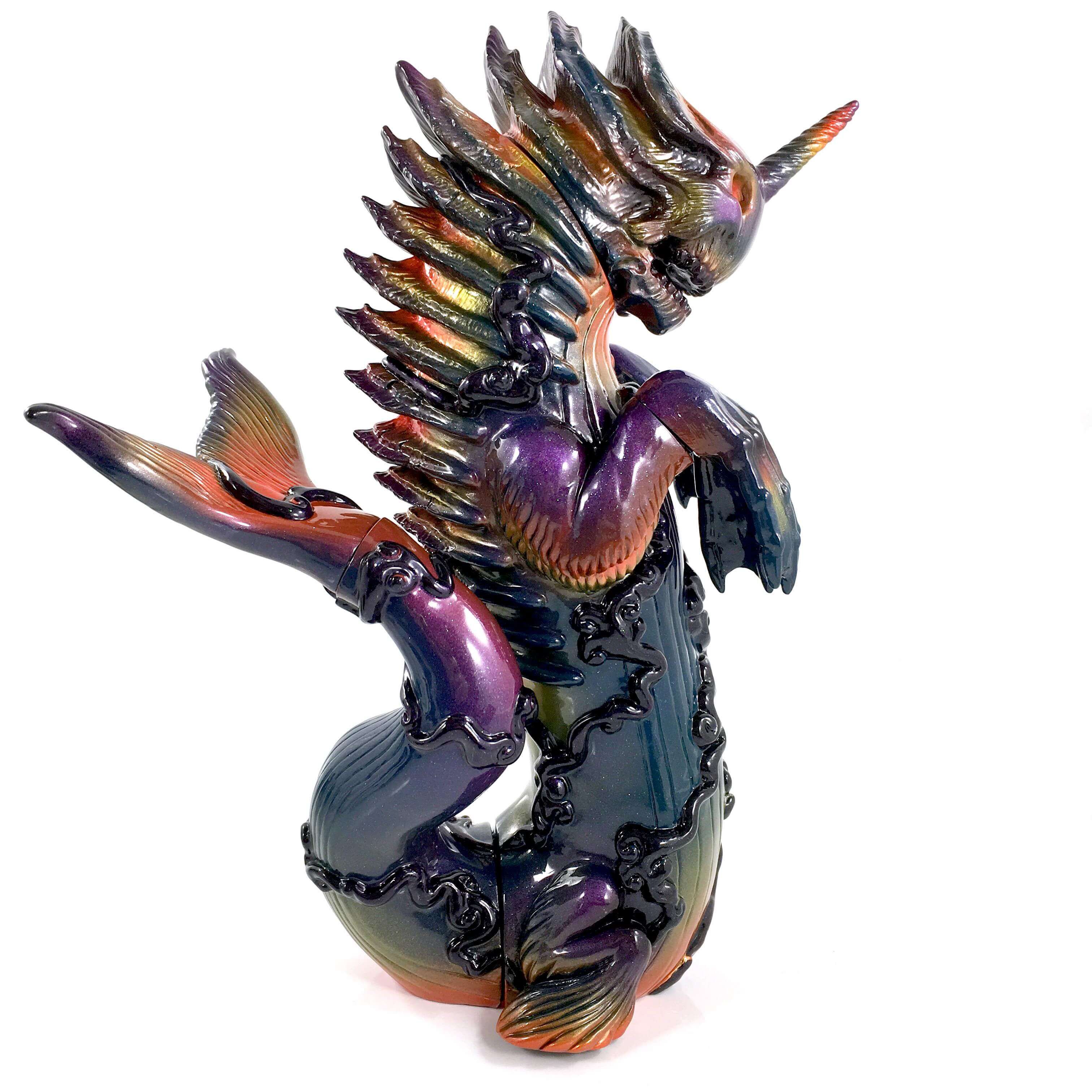 WHEN: Tuesday at 6:30pm PST. Preorders will be open for 48hrs.
WHERE: http://www.candiebolton.com/
All orders will ship within 1-2 weeks.
Price: is $300 plus shipping
Click HERE for Candie's beginners guide to airbrushing vinyl toys and sofubi. See how the magic happens.
Need a custom from Candie? drop Candie a line via http://www.candiebolton.com/ Facebook  ,Twitter and Instagram.
Talking of beastly good, have you checked out our TTC Mobile? Ok, it's not as beastly as the Purple Swirl Bake Kujira (but nothing really is, right?). We have our app available on both the App Store or Google Play Store. Ready for your beautiful smartphones! Go. Download. Now.
Did we fail to mention IT's FREE.