Doktor A is back and this time with a Munkyking exclusive, the Spring Stroll edition of Mr. Pumfrey and his Astounding Mechanised Perambulator. Following the sold-out Autumn Amble and Winter Wanderland editions, Spring Stroll evokes the lushness of spring with rich green tones and light brass accents. This 8″ figure is Limited to only 100 pieces and will be priced at $100. So be sure to get yourselves over the the Munkyking booth to pick this not so little beauty up.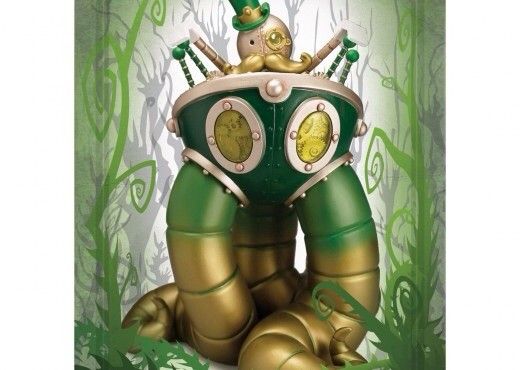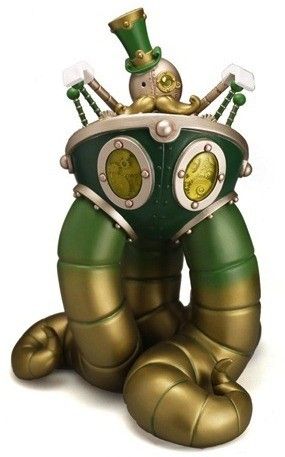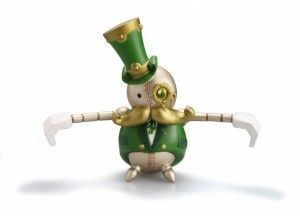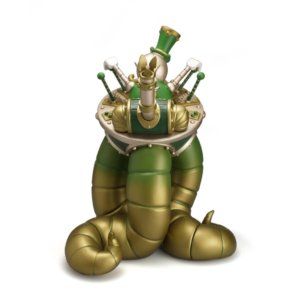 We have also been teased with this photo which you can easily tell is not just a close up of the Spring Stroll Edition.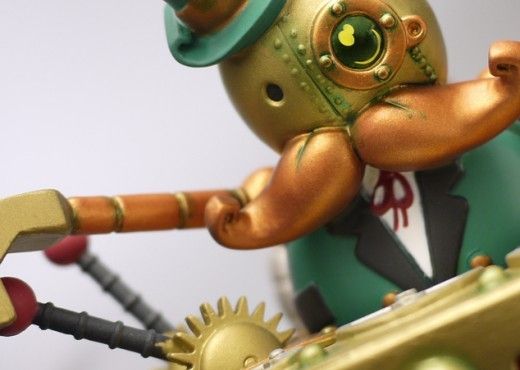 This is named Summer Saunter Edition which means that this may be the last colour way of this figure as Spring, Summer, Autumn, Winter have now been made. Personally I would love to see a full blown verdigris colour way of this with a hammered metal kind of look either way I am looking forward to picking one of these up for my collection. Hopefully Doktor A will have some AP's on his webstore.
You can check out all of the amazing work by Doktor A by checking out his Facebook, Instagram, and buy yourself some goodies from his Webstore.