YEAHHHHHHHHH! Squid Kids Ink never disappoint. For this years SDCC they prepared a screaming exclusive! To celebrate the Iron Maiden's return to video games they created an exclusive 7inch 10-Doh! Figure inspired by the vintage cartridge concept for the new free to play mobile game from Roadhouse Interactive Iron Maiden: Legacy Of The Beast*.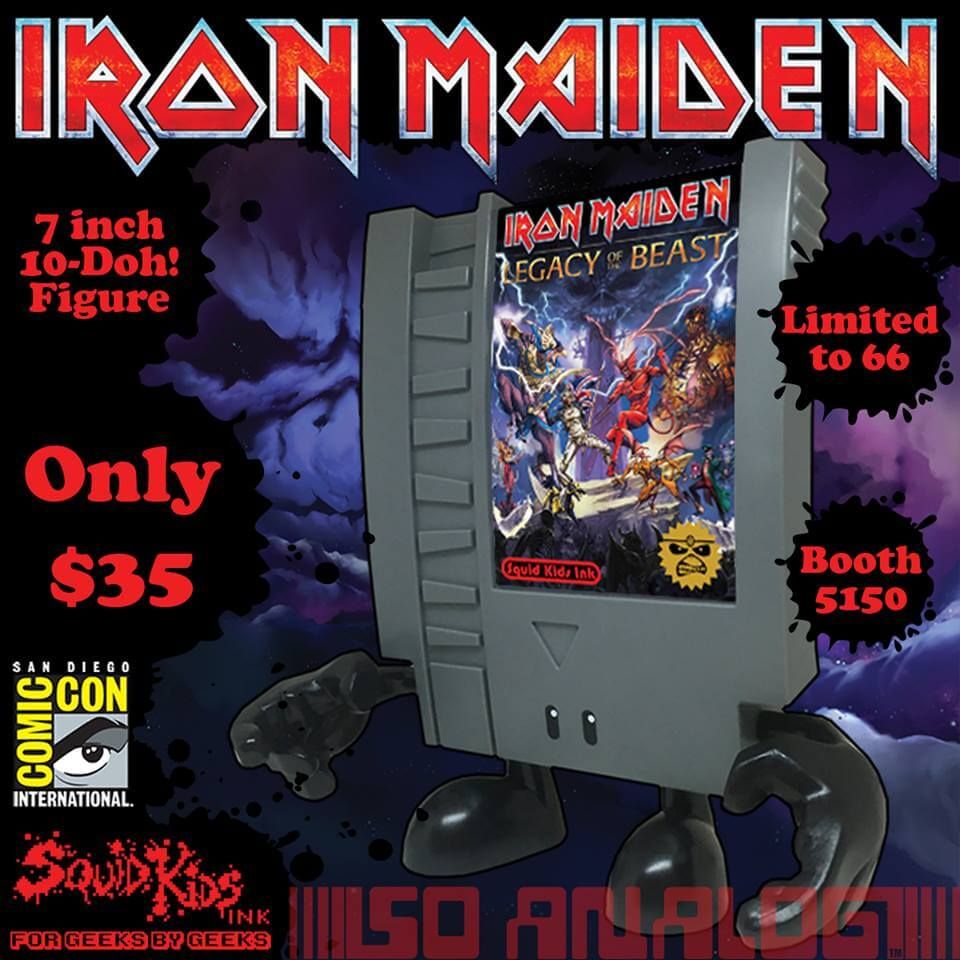 The release is a SDCC exclusive, available in limited quantities for the duration of the Con priced at $35 from booth #5150. Remaining stock (if any) will be available at www.squidkidsink.bigcartel.com after the Con.
*"Legacy Of The Beast is free to download on iOS and Android devices – battle as Eddie across amazing worlds, inspired by Iron Maiden's rich imagery and music. Fight legions of unrelenting enemies as you piece together the shattered remnants of Eddie's soul, and ultimately save the universe!"
http://www.squidkidsink.com/ Facebook  and Instagram.