When [Koncrete] emailed TTC t'other week to say he was going to send us some beautiful Noods, we were completely expecting something different. Thankfully the 2inches of resin that he sent to The Toy Chronicle still got our heart a-racing! [Koncrete] was talking about NOODLES! Now you see, TTC has long been a fan of Noodles & [Koncrete] since we met them at ToyConUK 2017 (see video footage below) and we were more than happy to welcome Noodles into our home & collection!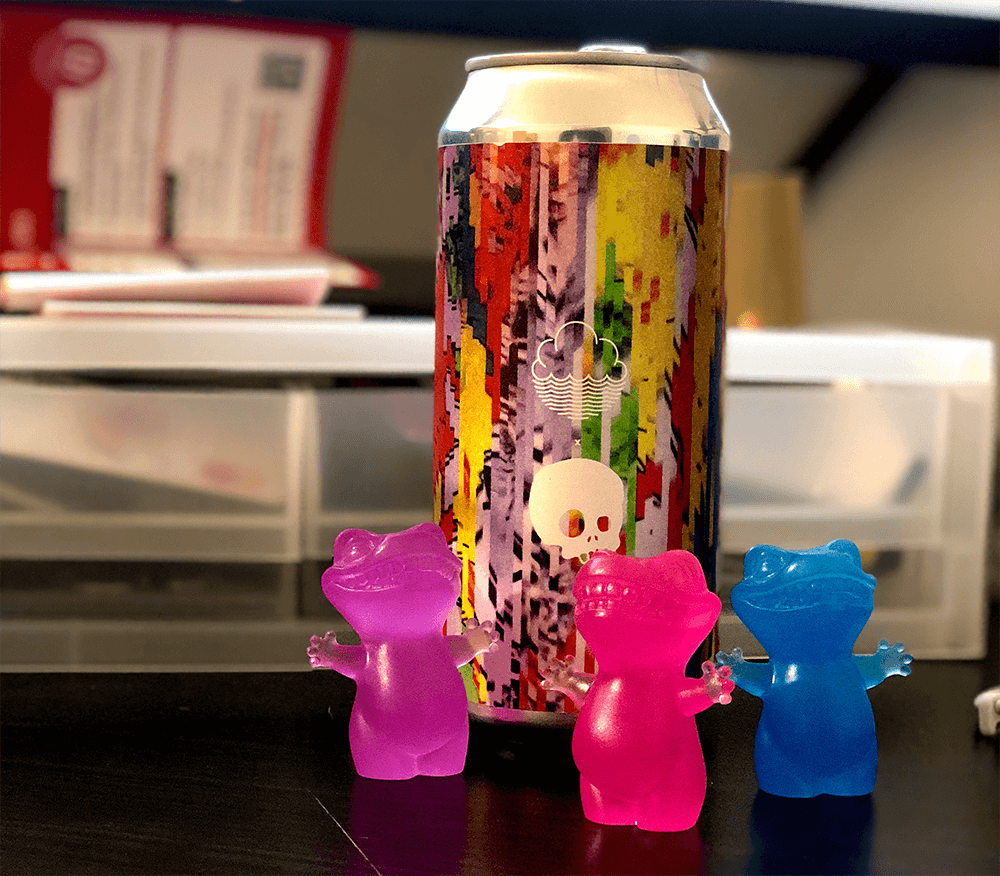 Noodles is great, except when I'm trying to take a nice photo of the little chap after a beer or three. That's not his fault. Noodles is a great little sculpt, a fantastically smooth, perfect sculpt with some dazzling pearly whites, but an absolute bugger to find the right light to snap a good pic. My photobooth is packed away whilst we've had building work ongoing in TTC HQ, and can't relocate the booth to take some great photos of Noodles. The cheesy grin of Noodles will melt your heart. You'll defo have to take my word for it when I tell you that you WILL NOT be disappointed if you decide to grab yourself some Noodles once [Koncrete] drops them on his store in the near future. We'll bring you more details once they are available. They are coming. Watch out for more news on TTC soon!
Oh, and that FB video from TCUK '17…
Did we mention that Noodles GLOWS IN THE MFN DARK too! Nothing fills our soul with greater joy than a beautiful piece of GID art! Noodles got it goin' onnnnn in every department! Gloriously glorious on the glorious scale of one to glorious!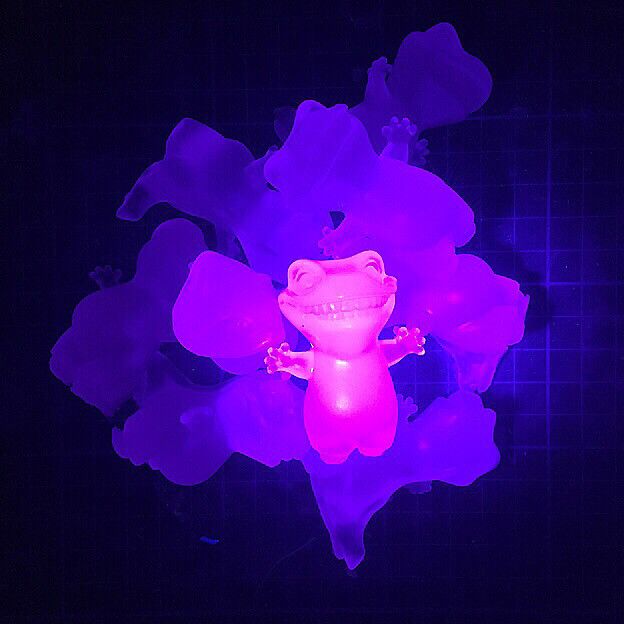 No official release details as yet. [Koncrete] plans to release multiple colourways & sizes in the future. Go give him some love on Instagram HERE to let him know that TTC sent you. Tell him that he has no reason to be nervous about a Noodles release. Folks are going to love & adore him (and Noodles). Yay for Noods!
P.s check out [Koncrete] on Instagram HERE.