HERE it is ladies and gentlemen, the highly anticipated worldwide release of Monster Little Ziqi x Unbox Industries Dino Dino Special Edition Set has now got an official worldwide release date set. So all you folks who couldn't make it to ToyCon UK and Thailand Toy Expo now have a chance to own this pair. Nostalgic senses tingled when Unbox Industries teased us with a couple of photos of  Bub and Bob Dino homage colorway to the classic Bubble Bobble video game! Some younger reads might need to check up on the game, Ha. Dam we feel old.
Anyway, getting back on track of Bub and Bob Dino. One of the best colourways? We think so but like we said many times, It's been super hard to own Ziqi's Big Vinyl Dino unless you've been at exhibitions which you would have a slightly bigger chance of owning one. Make sure you set your timer and mark the date.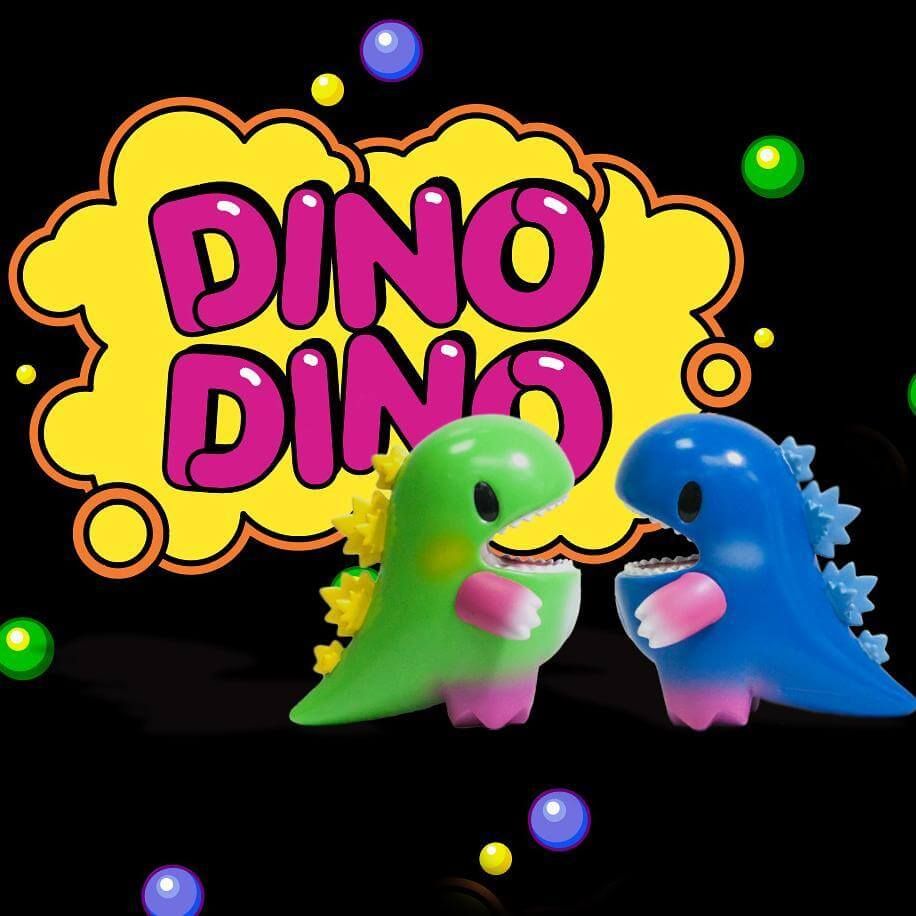 ON SALE SATURDAY MAY 27th
BST: 15:30pm
HKT: 22:30pm
EDT: 10:30am
PDT: 7:30am
JST: 23:30PM
At http://store.unboxindustries.info/
Behind the scenes at Unbox Industries HQ and you will see some prototypes.

Unbox will pick random customers to send him an extra gift "GID Baka Mushroom" by Baka Toys, good luck!
Need a review? Check out our Facebook LIVE review.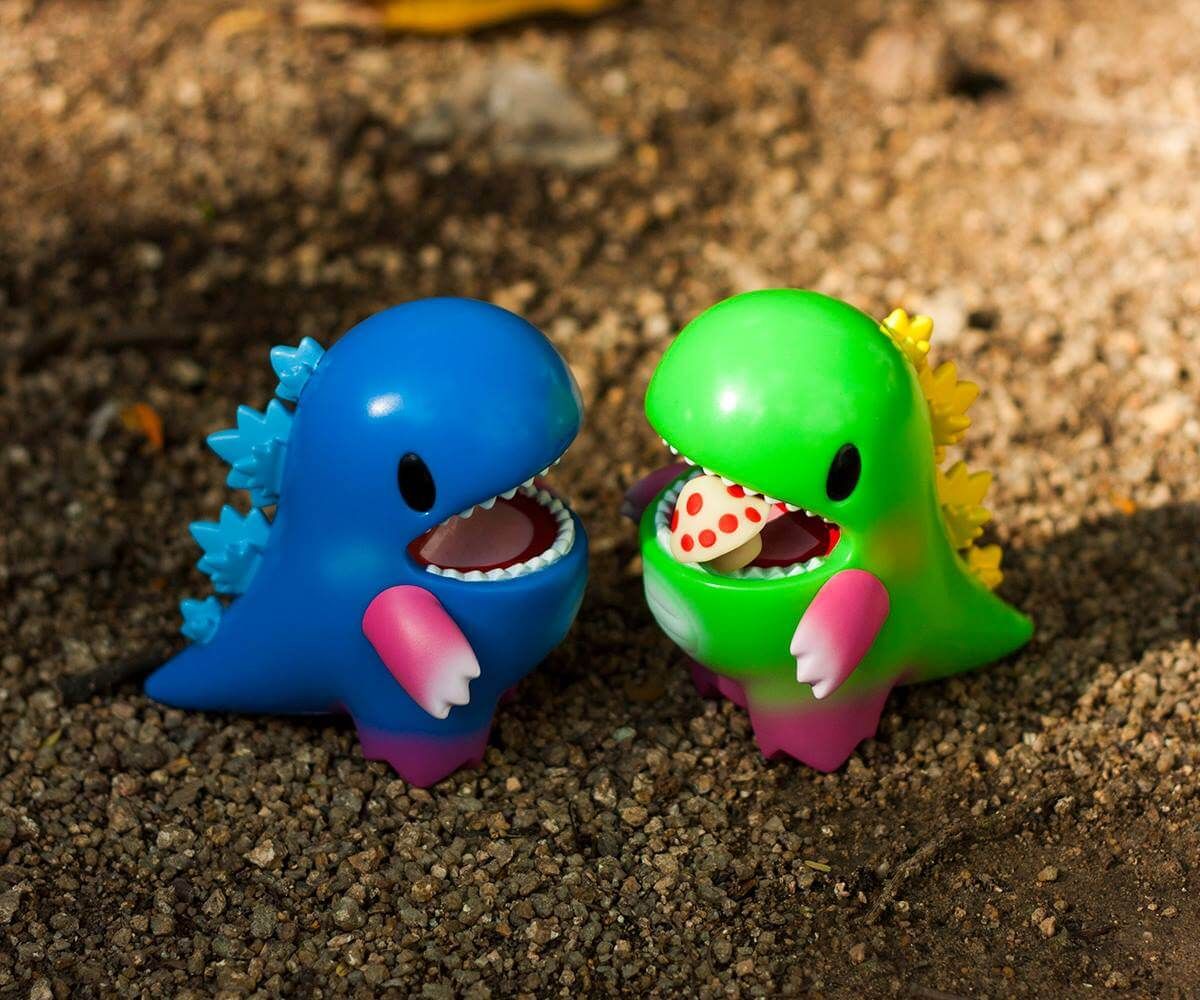 Enter Ziqi cute world of monsters and characters via  http://monsterlittle.com/ and Instagram.