We fell in love with Jamie Smart's back in 2015 when Jamie launched Find Chaffy "Treasure Hunt" ever since we've been on the hunt to own one ourselves.Find Chaffy is the brainchild of Jamie Smart, a comic book artist from the UK. We first caught a glimpse of his CHAFFY bunny type character and fell in love with him straight away, his charm and cuteness won us over. Hope is near, well we hope so, that's why Jamie will need your help very soon. The bunny who has no arms or legs that were the heart melting look we love. Now its own Kickstart campaign so you can have your very own CHAFFY!
A lot of people have been asking how they can get a Chaffy of their own, so we're excited to announce that within the next couple of weeks we're going to be launching a great big Kickstarter campaign to make it possible. Not only will you be able to get your own Chaffy, but a whole ton of extras – such as Find Chaffy books, original artwork, and print sets of some of our most popular Find Chaffy cartoons. With your help, we hope to soon be sending Chaffies all over the world! – Jamie Smart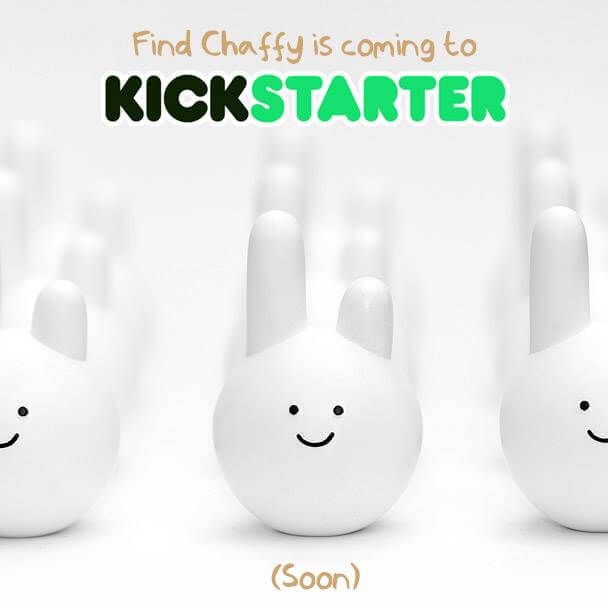 Check out the possibilities
For now, no more official details but Jamie does state it might be a vinyl production! WHOOP WHOOP. Stay tuned for further updates.