In Taiwan, there are so many delicious and variety of street foods, such as xiaolongbao, braised pork on rice, oyster omelette, pearl milk tea, pepper popcorn chicken, stinky tofu, vermicelli, pan-fried stuffed bun, etc. They could be line-up stands at a night market, or simply neighbourhood locations right at the corner of your residence. Street food is indeed one of the most important food cultures of Taiwan.
People have different opinions on what's delicious and what's not. While some refuse to eat oysters, and some can't stand chicken butt, also some dislike vermicelli with chitterling due to its gluey texture.  
There are so many popular Taiwanese street foods considered bizarre to foreigners. For example, pig's blood cake was once voted as top 1 of the World's Most Unusual Food by a British travel website.
"To people who lack the courage to try, those street foods are almost like terrifying Kaijus!" 
That's how I got the inspiration to create the Street Food Kaiju Series. The cooking process of street food is similar to an evolution of a living creature. Take pepper popcorn chicken, for example, it all starts with a live chicken, by sacrificing life and going through many steps to transform into a bag of mouth-watering food in your hands. 
I have been working on this series for quite some time, during my artwork exhibition last year, three unusual street foods to foreigners were first introduced: DIHUEKELLA (Pig's blood cake), CHODOFURAH (Stinky Tofu), OAJENRA (Oyster Omelette). Those are the words from the mastermind behind this new awesome line and the artist behind the fantastic Goodzila 好吉拉, the one and only Noger Chen of Nog Toy Goodzila. Now, who on earth a famous Pork Blood Cake could be turned into a Kaiju? oh, Noger did, HA! Meet DIHUEKELLA the first from the Street Food Kaiju Series.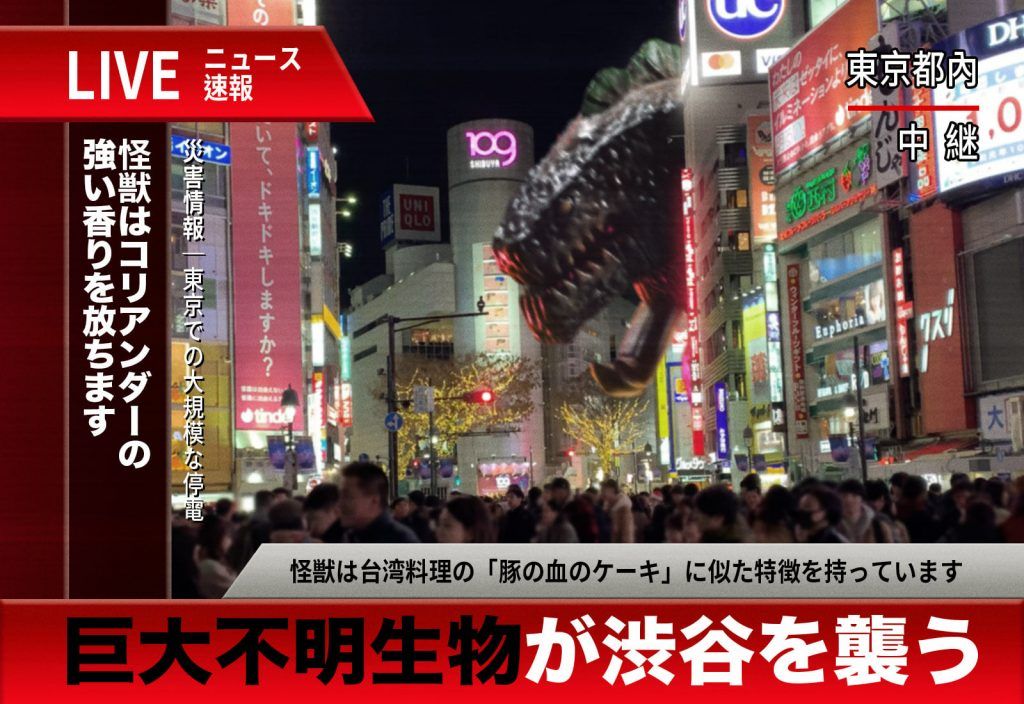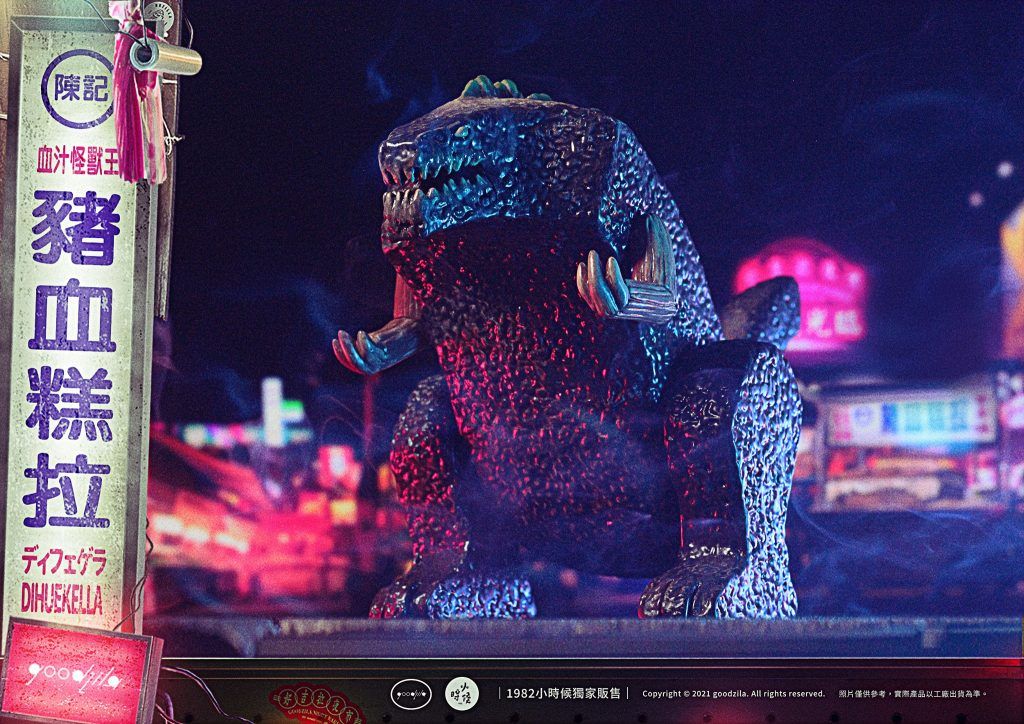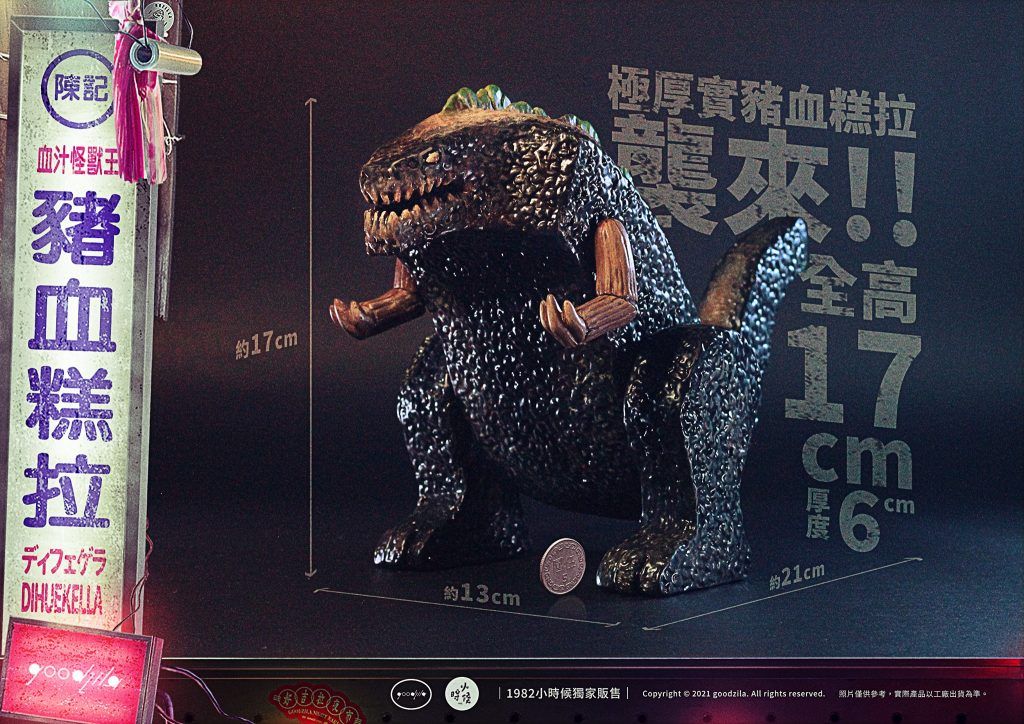 Body height: 17cm wide and 21cm wide, large vinyl material which will be presented in the form of header card packaging.
WHEN: PRE-ORDER NOW
WHERE:
Taiwan friends pre-order place your order area: https://reurl.cc/gzWZNR
Overseas friends pre-order to place an order area: https://reurl.cc/L7bNVK Limited time pre-order: 9/19 (Sun) 12:00 noon~10/2 (Saturday) 12:00 p.m.
Delivery Time: Expected st season of the year
 Please bear in mind if the epidemic is affected, the details are mainly based on the manufacturer's announcement.
*photo for reference only.
PRICE: £94.32 GBP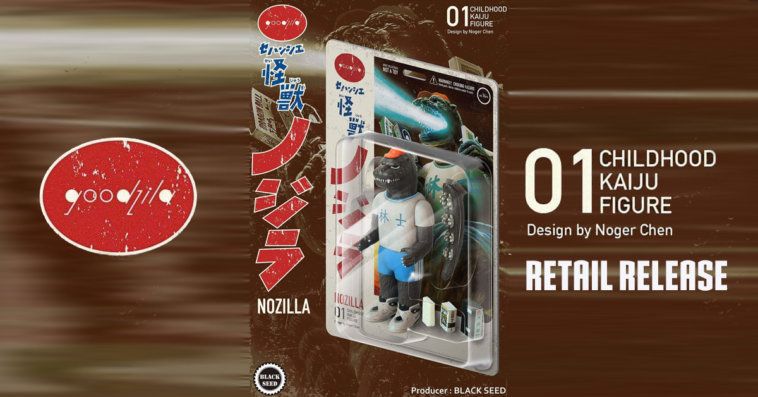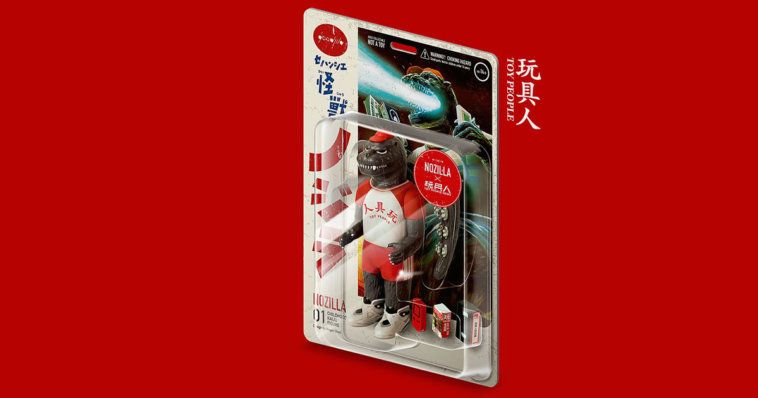 https://nogerchen.wixsite.com/Noger Chen Nog Toy IG: @goodzila825 and Facebook.
Follow Kenneth via Facebook at facebook.com/blackseed.figure and instagram.com/blackseedkenneth.
You can get your daily Designer Toy fix from our TTC Mobile App. It's free too! FREE! Download on the iPhone or Android smartphones. Search for "The Toy Chronicle" and all your Designer Toy wishes will come true! Pretty much.
Did we fail to mention IT's FREE.