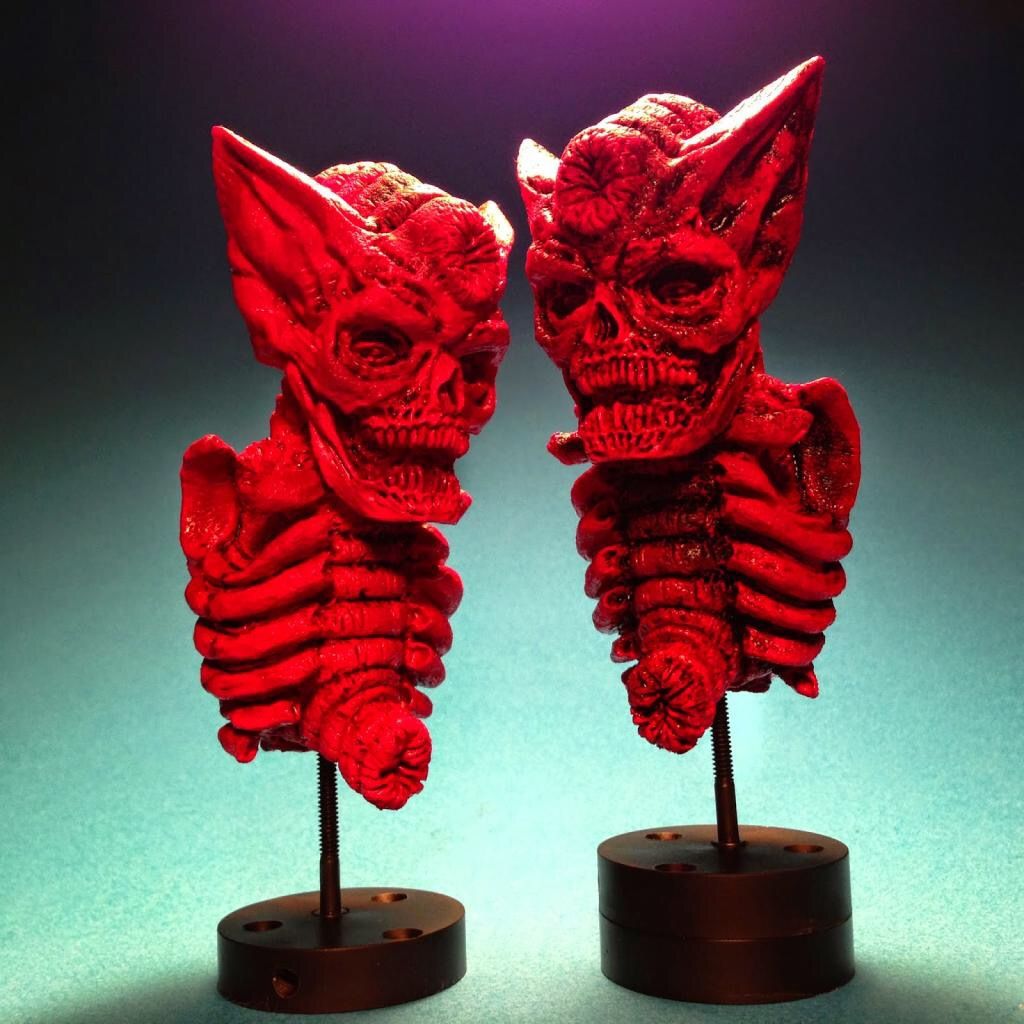 Summoning the new year is a limited release of the Demon Seer. Available now this skeleton is cast in Blood Red + Black. Stands 5.5″ tall with stand. $75 + $5 shipping to North America. Overseas orders please send an additional $7. Orders may take up to two weeks for delivery.
So head over to http://www.scottwilkowski.com/2015/01/demon-seer.html to grab one.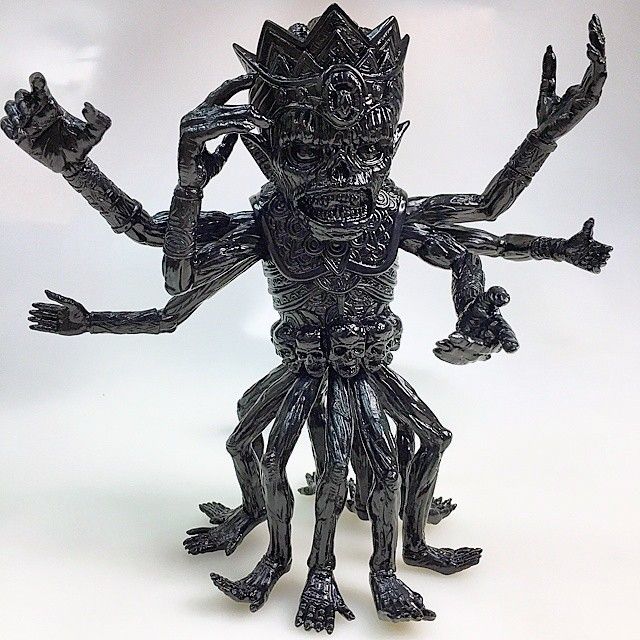 Scott has also hinted that the Seer is the skeletal innards to Skinner's recently revealed Sextopigon figure. (above)
So will that mean we will see a double cast "Infected" Sextopigon in the near future??? Let's hope so.