Shits not going to get any creepier then this Demon Embryo by  Kenneth Tang of BlackSeed. This makes Sadako Yamamura look like childs play. Demon Embryo will be with Kenneth at Thailand Toy Expo 2016 along with more releases and showcasing his wide range of designer toys.  Demon Embryo definitely not for the faint hearted! we will stick to MIB and his Retired Hero we we get to Thailand Toy Expo.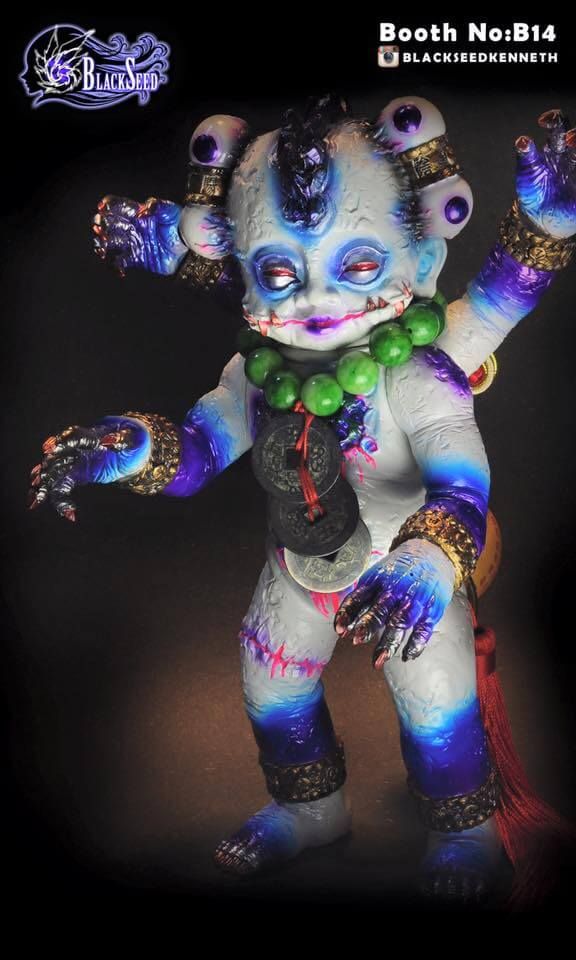 Demon Embryo will be a must for Kaiju collectors!
CentralWorld, Bangkok, Thailand
Booth no: B14, Zone: Temp (Spot Light Toys)
4 May 2016 (Grand Opening)
5 – 8 May 2016 (Event Day)
10.00 am – 10.00 pm
Check their site http://www.thailandtoyexpo.com/ for more information.
More info head over to https://www.facebook.com/blackseed.figure
BlackSeed Blog http://blog.sina.com.cn/blackseedfigure