If Thailand wasn't hot enough,  玩老玩具 Playtoysforever & Scotty Wang Scotty.W.Toys powered ToyZero Plus just turned up the HEAT to another level! "Demon Craft on FIRE, collaborated with Playtoysforever and Scotty Wang of Scotty.W.Toys is ready to give his fans a "reborn" Demon Craft. New sculpted muscular left arm. "Demon Craft.Flame" set which also includes 3 special accessories: A originally broken arm for exchange/ flamed cloak/devil shotgun. "Demon Craft.FLAME" will be available at Thailand Toy Expo 2018 (TTE)!
After the battle with Ushioni Samurai, injured Demon Craft lost his left arm…he escaped from the hell and hidden in a mountain cave. While he was on the verge of death, he felt his body suddenly breeding with fire, and that sort of flame had given power to reborn a muscular arm, finally…he recovered and formed "Demon Craft.FLAME"!!! – Scotty Wang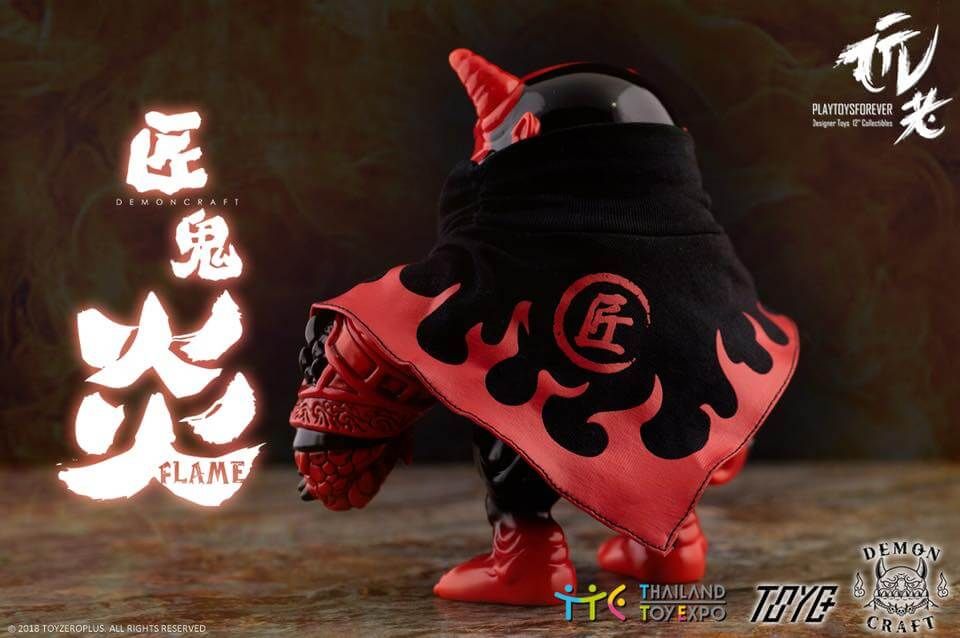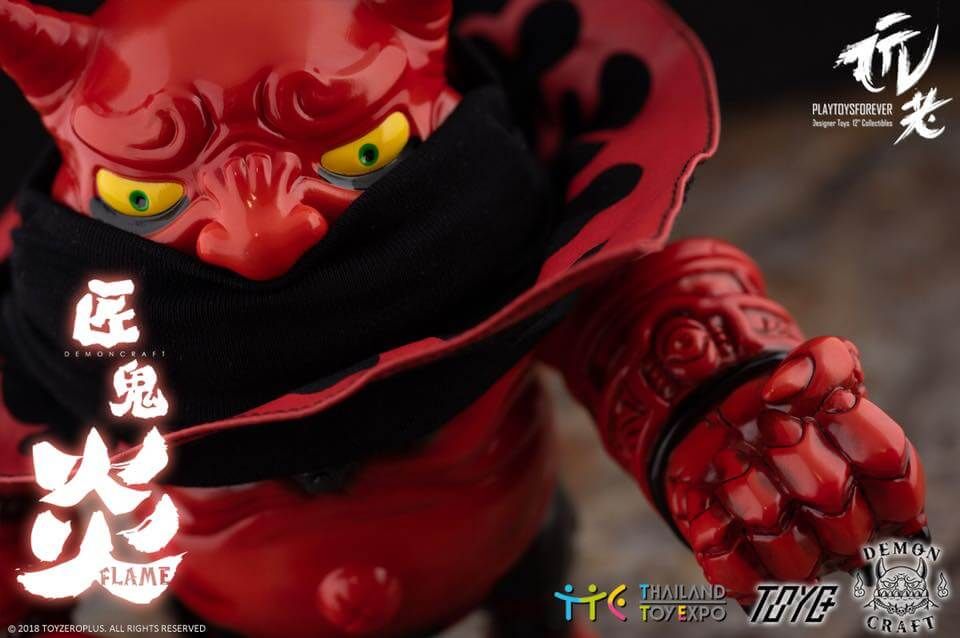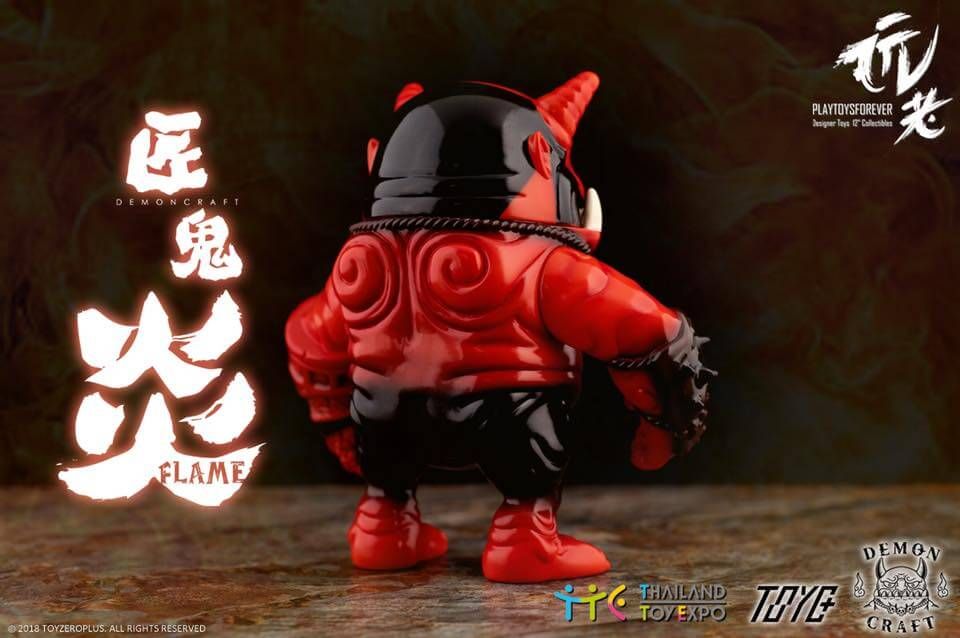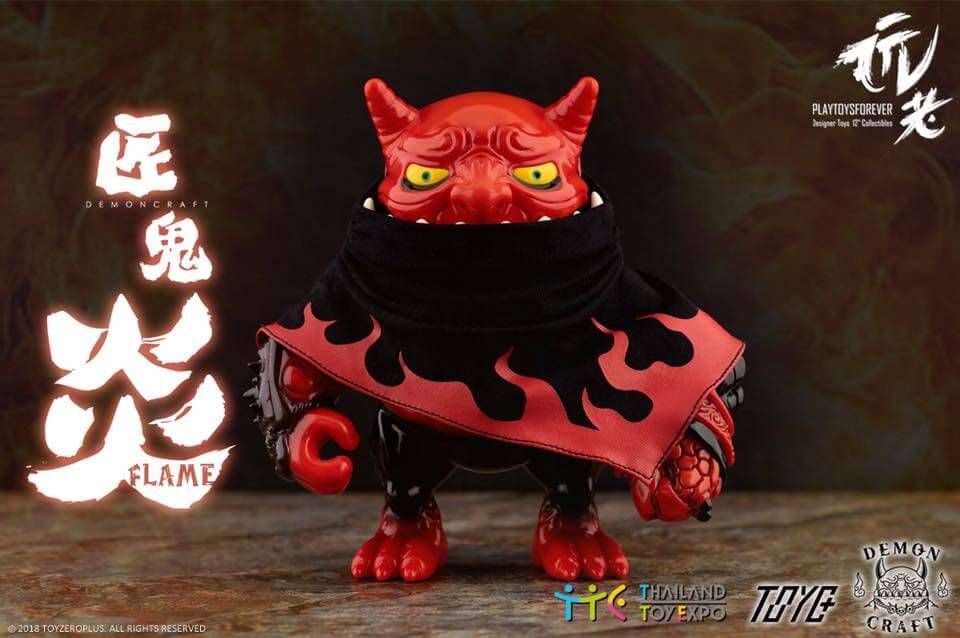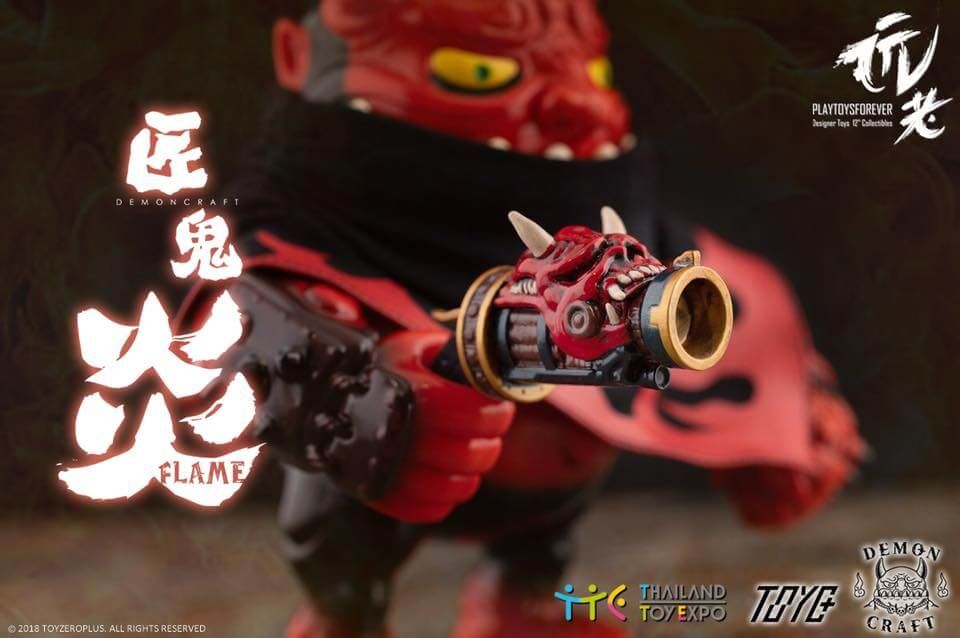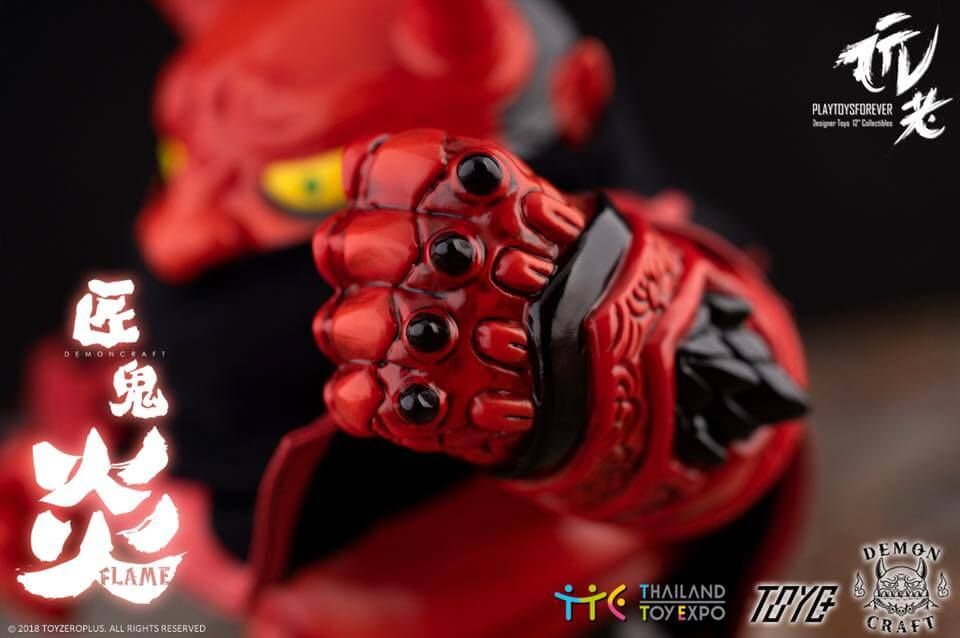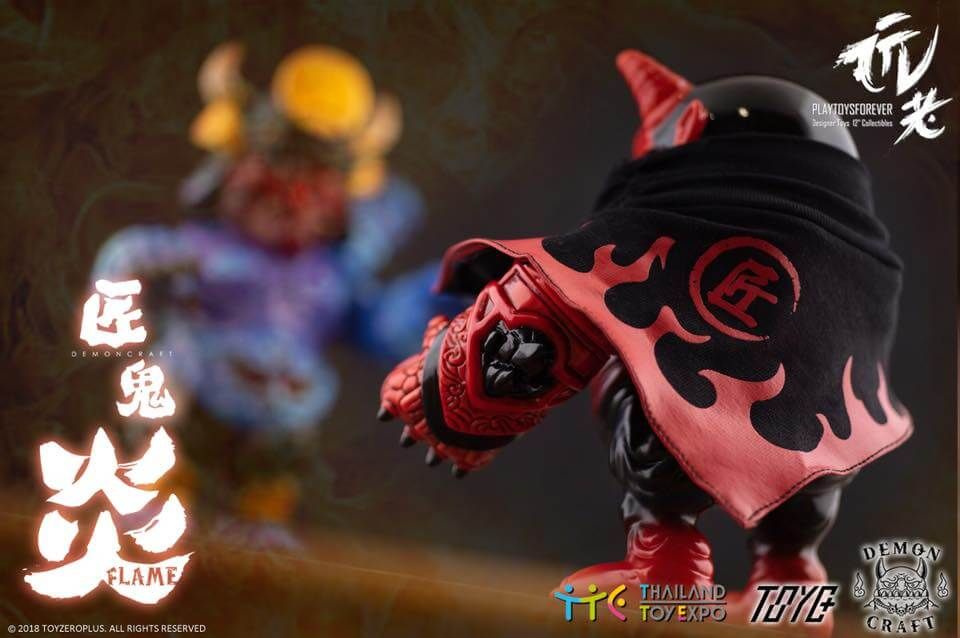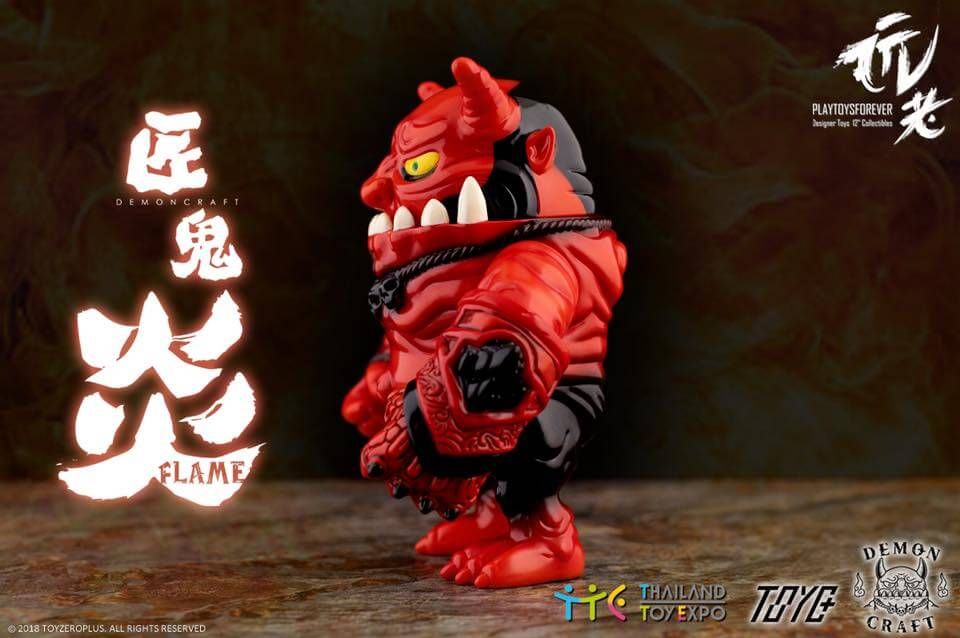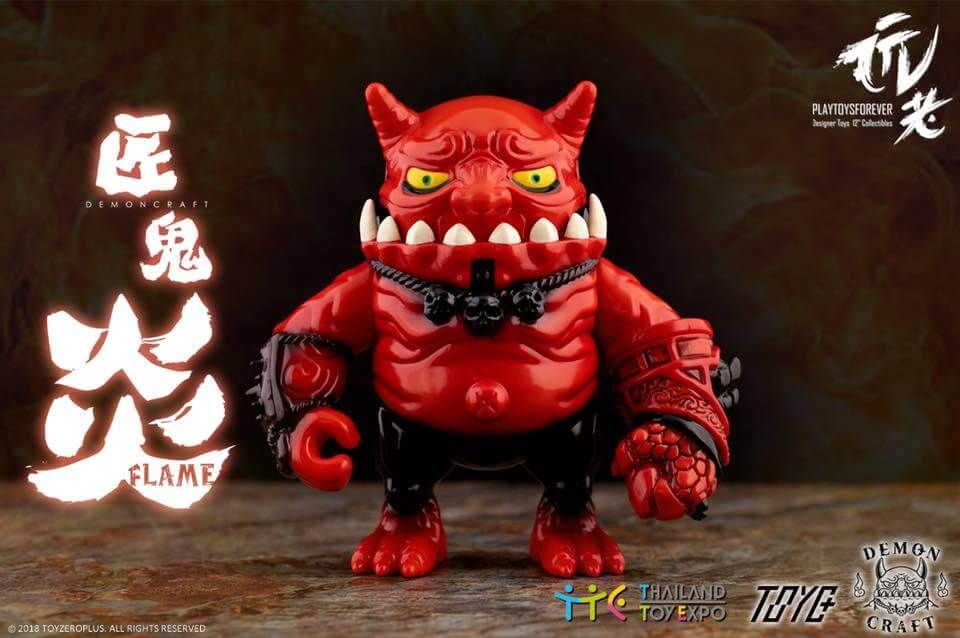 Thailand Toy Expo 2018
Booth: EDEN1 A19
Date: 3th-6th May 2018
Venue: Central World, Bangkok
Need a review? Check out our FACEBOOK LIVE Stream below.

If you want to get your Designer Toy news first, you should look to download our new TTC Mobile App. Designer Toy news direct to your smartphone. No dealing with social media algorithms.
http://toyzeroplus.com/ for more vinyl goodness.