14 days until Chinese New Year, you know what that means, new year new outfit and Thailands independent brand Chapter #1 has given what their followers what they didn't know they needed! meet Demi Domi! Red Cow CNY 2021 edition.
For the first time in 10 years, Chapter #1 2D character design seen all over their merch has now been transformed into the realm of designer toy powered by the folks at DragonStone making Demi Domi into reality. Chapter #1 proud to present our pioneer project "Demi Domi", Demi Domi is a son of the Demon Lord. He was sent to the upper world in order to dominate this world. He has a Demi-God power. He can change his appearance to anything he wants. The Luna New year is coming and its the year of the OX so Demi Domi has a cow costume for the occasion!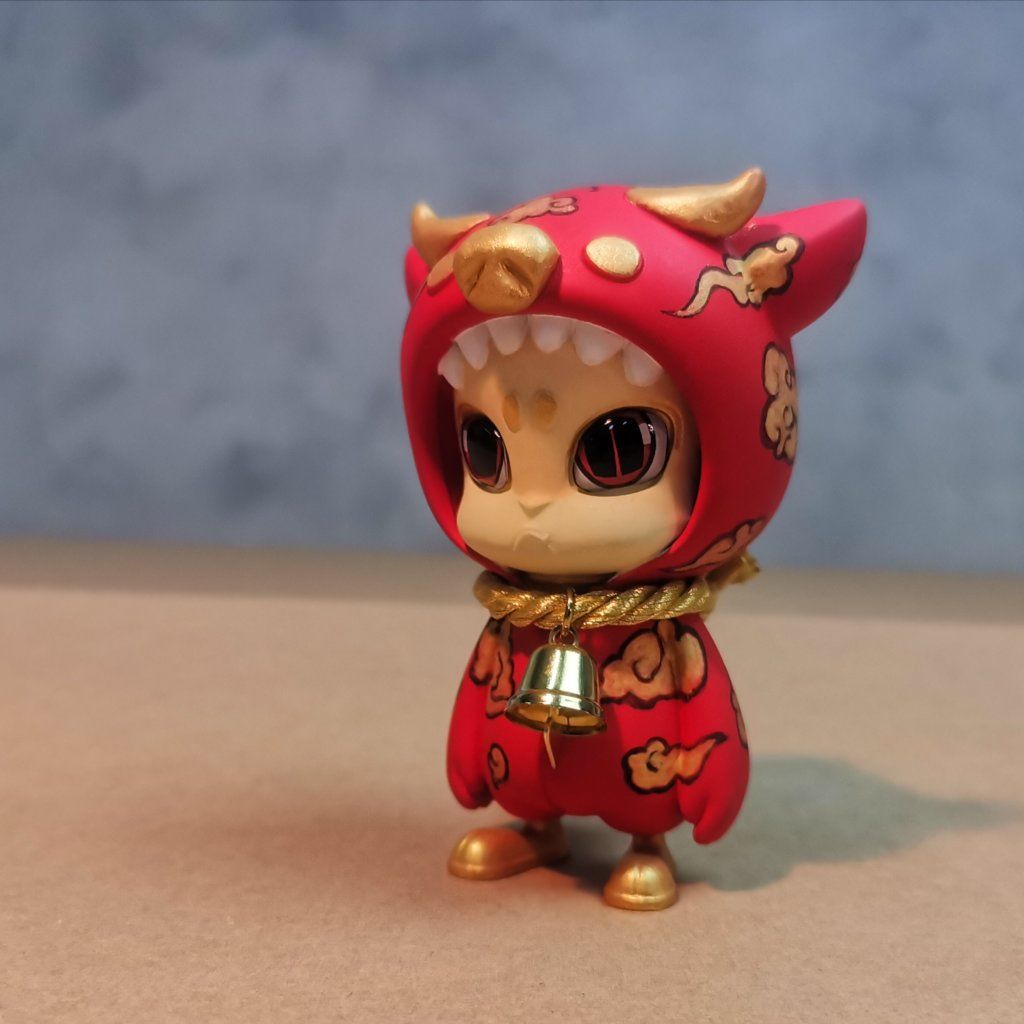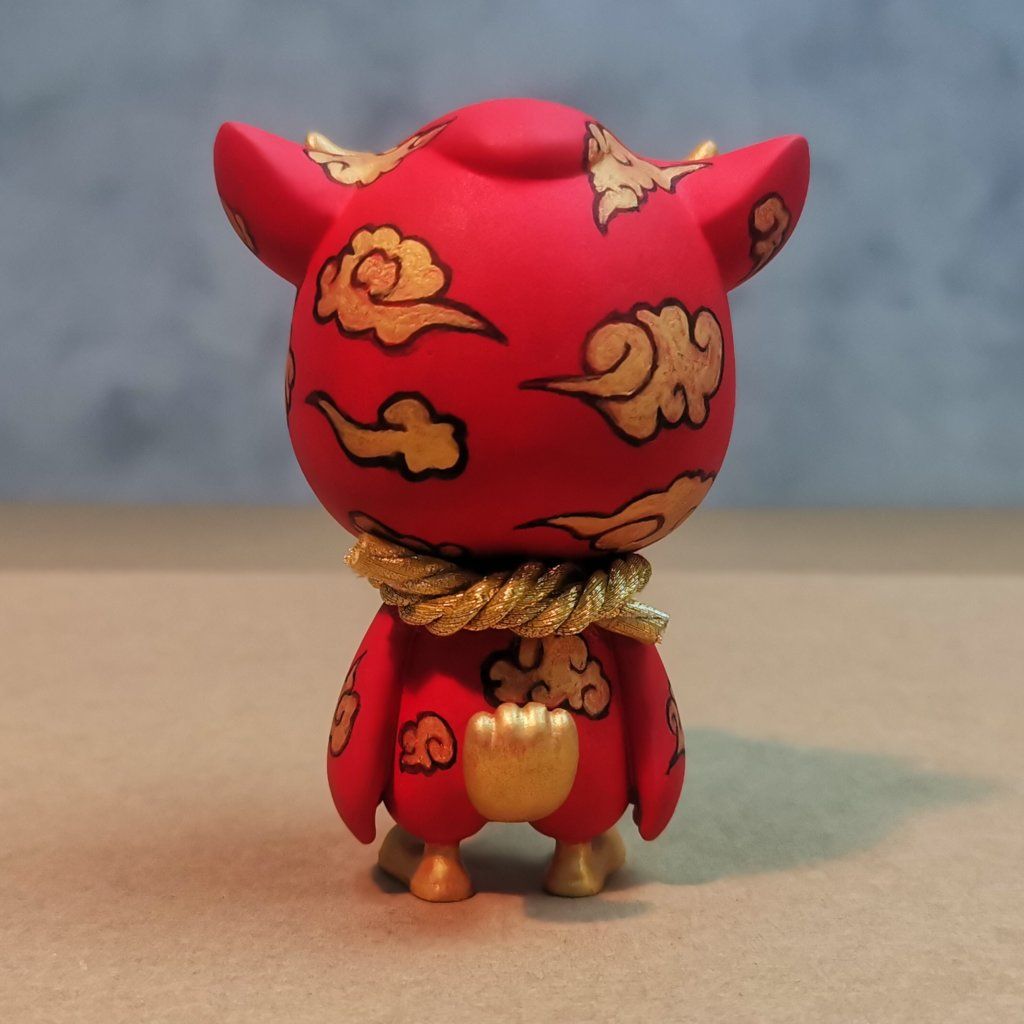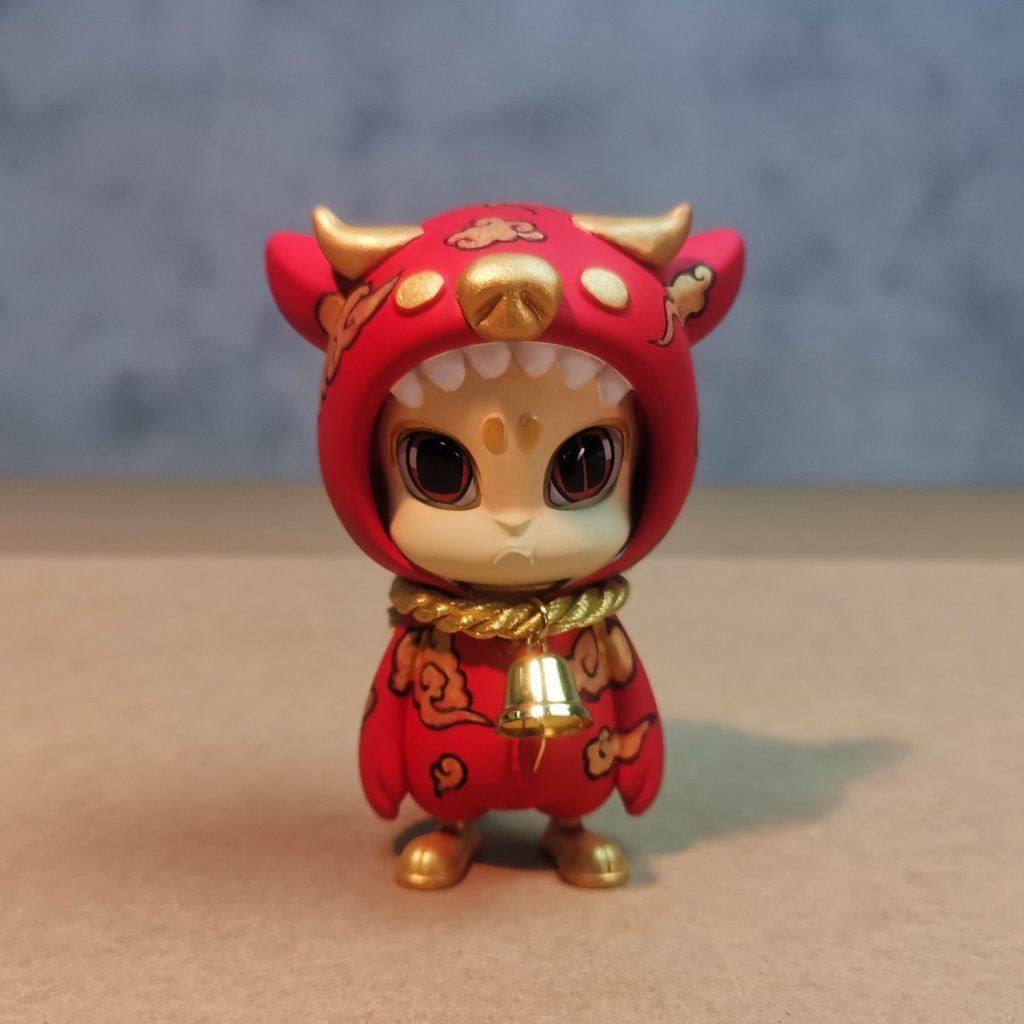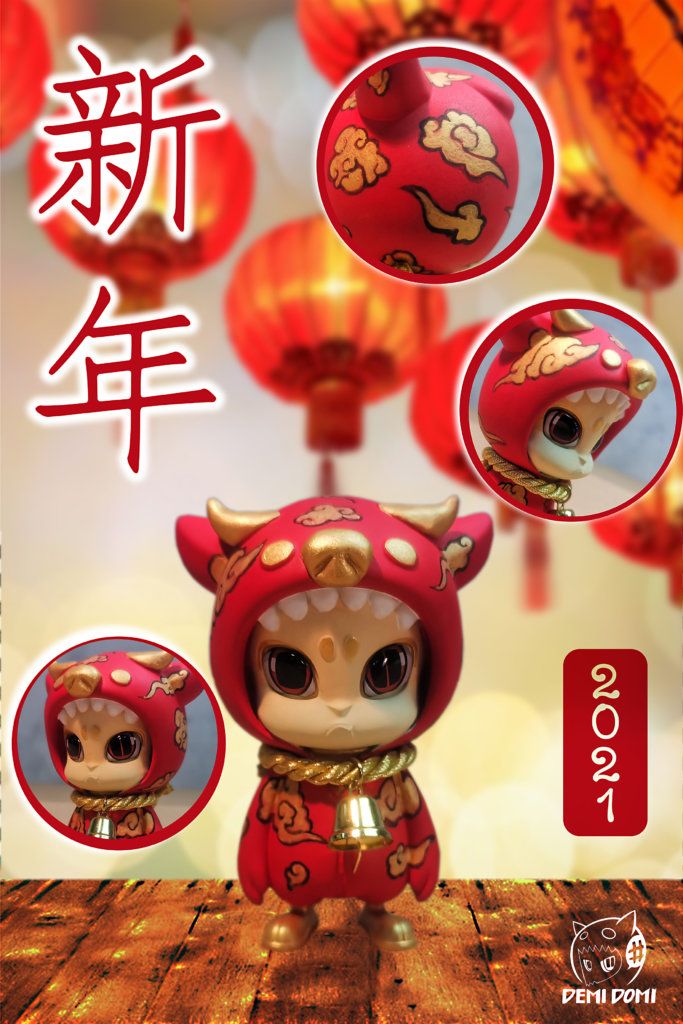 Size: 3 Inches
All handmade
All resin material
 Pre-order date :NOW until 28 Feb 2021 or sold out
Limited Only 15 Pcs.( 5 for thailand / 5 for china with dragonstone / 5 for worldwide ) 
 Comment "+1" under Facebook.com/Demidomiofficial post only
 Price: 100 usd (not included shipping worldwide )
 Demi Domi will be deliver after pre-order session end 2 month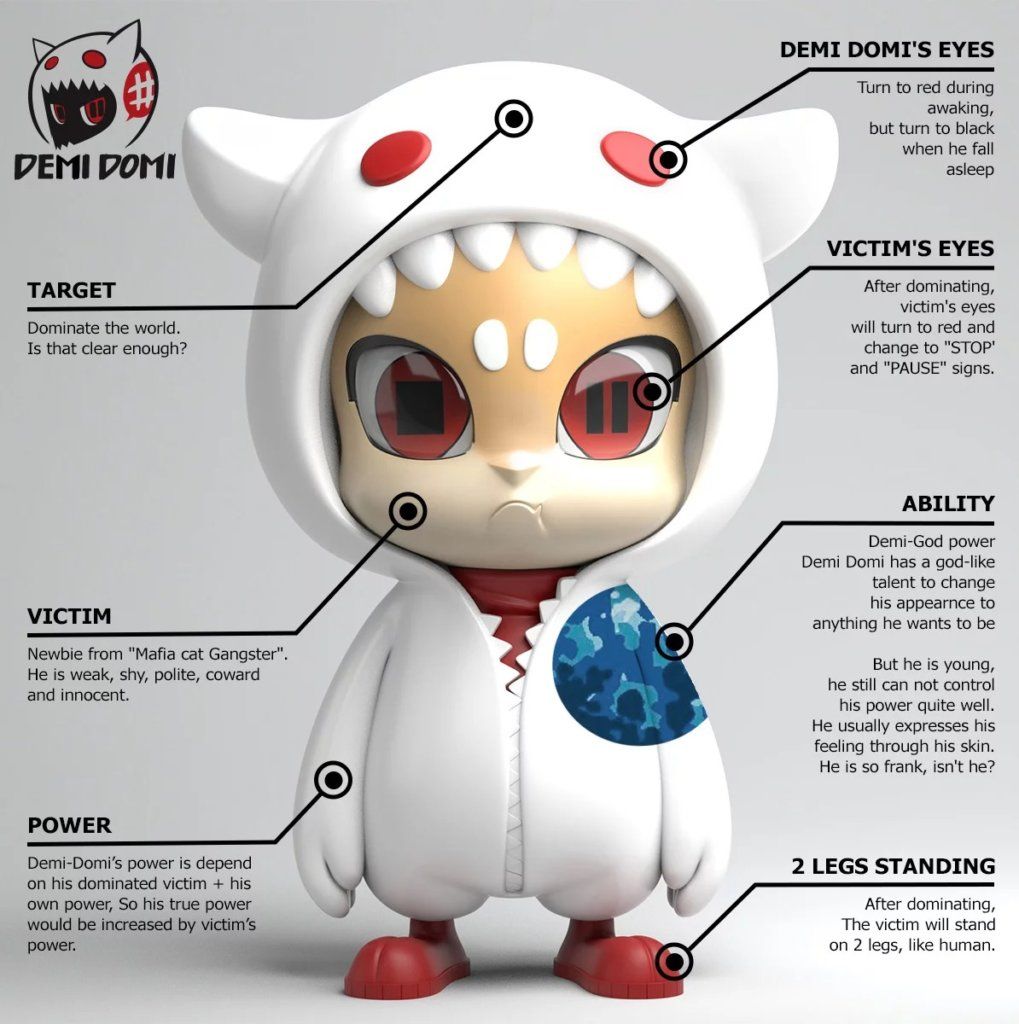 Website: https://www.chapteroneonlinestore.com/
Facebook: https://www.facebook.com/Demidomiofficial
https://www.facebook.com/Chapteronetshirt
Instagram: chapteronetshirt
If you want to get your Designer Toy news first, you should look to download our new TTC Mobile App. Designer Toy news direct to your smartphone. No dealing with social media algorithms.
IT's FREE.